This is the ONLY Human Design Coaching program that integrates this powerful tool with a powerful system to help you build a thriving coaching practice.


Not only will you get an in-depth understanding of Quantum Human Design™ but also a strong foundation in how to build a coaching practice that sustains and supports you.
Does this sound like you?
YOU'VE HEARD ABOUT HUMAN DESIGN, MAYBE YOU'VE EVEN STUDIED IT ON YOUR OWN OR WITH ONE OF THE MANY EXCELLENT HUMAN DESIGN TEACHERS OUT THERE, but you're confused about how to actually apply what you know about Human Design in an actionable, goal-oriented way with your coaching clients.


YOU'RE A COACH AND YOU'VE BEEN HEARING ALL THE BUZZ ABOUT HOW POWERFUL HUMAN DESIGN CAN BE for helping you accelerate your client's success but you don't know where to start learning Human Design for coaching.


YOU LOVE HUMAN DESIGN and you want to learn a high-vibrational, grounded way to learn how to use Human Design to really help people, but you don't know where to start.


YOU KNOW YOUR PURPOSE IN THE WORLD IS TO HELP PEOPLE DISCOVER THEIR AUTHENTIC PURPOSE and to help them structure an actionable plan to create an authentic aligned life and you want to most effective, empowered way to help people activate their potential.


YOU LOVE TO BLEND SCIENCE WITH PERSONAL GROWTH and you're been on a quest for a way to blend science and spirituality to really help people reach peak performance and fulfill their potential.


YOU'RE CALLED TO MAKE A DIFFERENCE IN THE WORLD….to lead, teach, coach and inspire and you're looking for a way to build a sustainable, profitable, thriving practice doing the work your Heart is calling you to do…


In the way that's right for you.
Not only that, in spite of the many amazing Human Design programs out there, most don't teach you how to actually USE Human Design as a coaching tool. The language in traditional Human Design is clunky and doesn't always speak to the awakened potential in your clients so you're hesitant to use it without modifying it in a way that lifts your clients up. 


If you've been looking for a way to do good and important work in the world as a coach, but you don't know what to study, how to make sure what you learn is relevant to coaching or helping others heal and you're wondering how to actually turn coaching into a profitable business without burning yourself out, the Quantum Human Design™ Coach Mastermind Program offers you the depth and practicality of a Human Design coach training program with a system that helps you build a strong foundation to either build or scale your coaching or healing practice.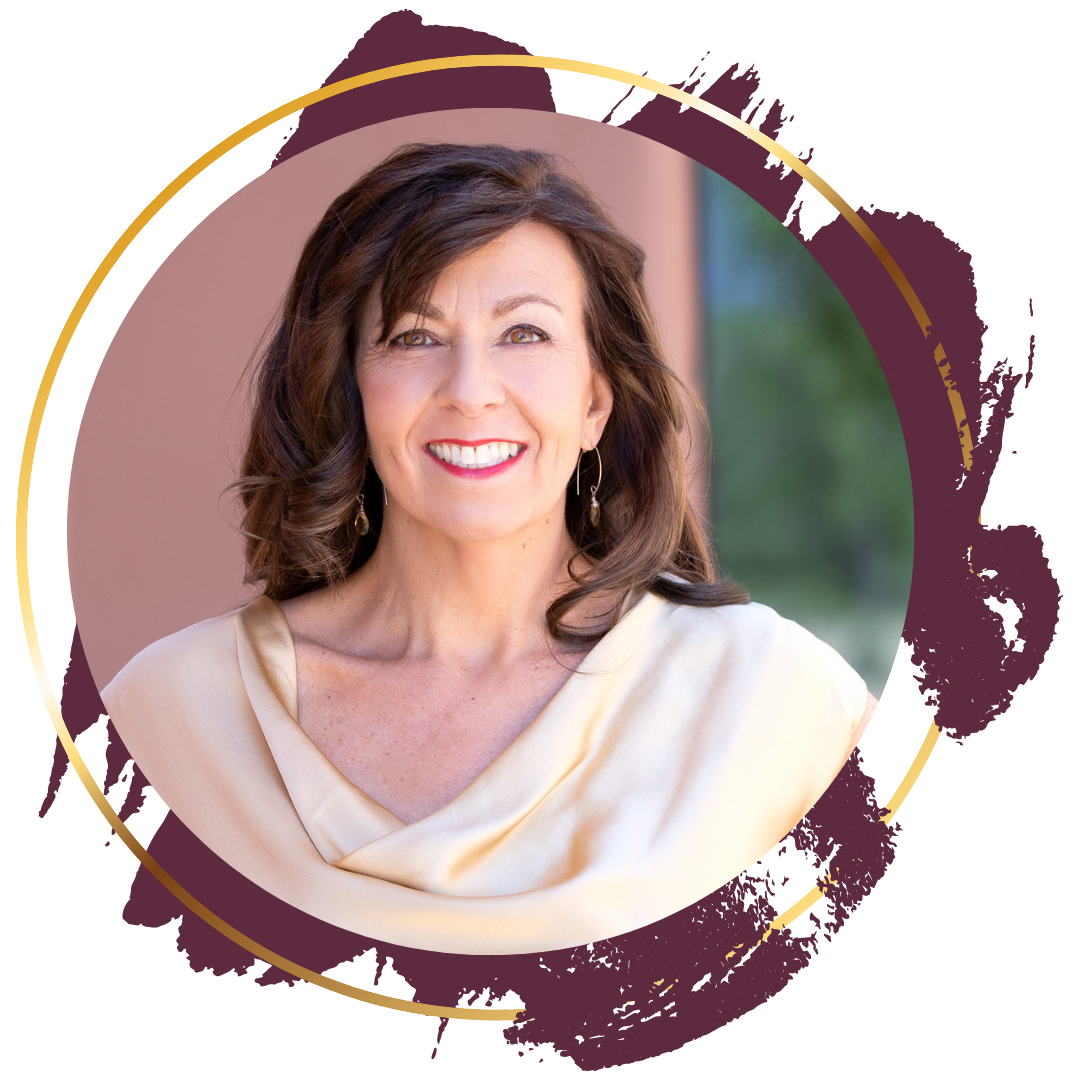 "Hi!
My name is Karen Curry Parker. 


Integrating Human Design with coaching is a powerful way to accelerate your client's growth and progress. Using Human Design and high-level coaching gives you deep insights into how you can help your clients quickly pivot, become more resilient and support them in truly creating a life that is the manifestation of their Authentic Selves.
When you know how to use Human Design, it gives you a powerful edge in the coaching or healing industry. 


But knowing Human Design isn't enough to help you build a thriving practice. You have to know how to build an enduring and sustainable coaching or healing practice that supports you. 


Not only that, you have to have a strong and deep enough foundation for your practice that you can pivot and adapt to whatever changes happen in the world and in the marketplace.


I've been a Life Coach for 24 years, a student and teacher of Human Design for 23 years. I'm one of the few people in the world who studied personally with the original creator of Human Design, Ra Uru Hu. I'm also the author of one of the world's top-selling Human Design books, Understanding Human Design and many other Human Design books.


Adding Human Design as an essential tool to your coaching and healing practice will dramatically change the results you get with your clients. You'll quickly get to the root of their pain or "stuck-ness" and know how to integrate vital information about their Life Purpose, how to sustain their energy and well-being, and accelerate their results. 


I have coached and trained more than 10,000 people to use Human Design as a powerful coaching tool and to build thriving coaching practices that sustain them and give them the freedom to serve the world in the way that's right and aligned for them.


Isn't it time for you to find the path that's right for you, to get the training, support, experience and foundation that you need to learn how to use Quantum Human Design™ as one of the most effective coaching tools in the world and a powerful way to help others discover who they were meant to be?
I look forward to working with you!"

Introducing the Quantum Human Design Coach Mastermind Program:
In this year-long program we work with you, through online and live training, to help you master the complexities and the power of Quantum Human Design™ and to learn to use Quantum Human Design™ as a coaching tool that dramatically accelerates your client's success. 


To master this system, you need a depth of knowledge that's delivered in a way that helps you quickly integrate the information you need. You need to learn from experienced people who understand the full scope of traditional Human Design and Quantum Human Design™ and can help you know exactly how to use these two systems as a coaching tool. You need a specific model that helps you craft an actionable plan for your clients so that they don't just learn about their chart, they discover exactly what they need to do to use the chart as a "map" to build an authentic life.


We'll also help you learn how to build a sustainable coaching practice in the way that's right for you and your unique energy blueprint.


So you can keep doing the work you love…

When you enroll in the Quantum Human Design™ Coach Mastermind, we carefully assess you and place you in a cohort of peers who will support you and work with you over the course of the year. You will be placed in a "pod" with peers who share similar goals and intentions so that you have a built-in community of people with hands on your back and who "get" what you're working on creating.


Each week, you'll meet with Karen Curry Parker or Senior Coaching Staff in group sessions where you'll receive live coaching, Q&A sessions and feedback for your work. You'll also receive a weekly online lesson related to the particular topic covered in the Monthly Module. 


Every quarter during the program, you'll also join a live 4-hour intensive (implementation) workshop where you'll work in-depth on a relevant topics related to the content.


You'll also get online "bonus" classes, such as the "Writing by Design" program, to help you deepen your coaching skills and build your coaching practice.


We also have an optional "book list" that help anchor the topics we cover and additionally invite guest speakers and trainers to come share their knowledge and wisdom with you.

There are Tens of Thousands of People Out There Who Need Your Coaching
However, the one thing that crushes your coaching practice is lack of direction, knowledge, appropriate information, and professional mentoring and training by experienced professional coaches.


You need a successful all-in-one program staffed by professional, knowledgeable team members to show you how to coach with Quantum Human Design and build a thriving coaching practice according to your Design.


WHEN YOU FINALLY HAVE SUPPORT, ACCOUNTABILITY, AND A PLAN YOU'LL BE ABLE TO DO THE WORK YOU LOVE, STAY VITAL AND ENERGIZED WITH YOUR WORK AND CREATE A BUSINESS THAT TRULY SUPPORTS YOU IN EVERY WAY.
Then, you can leverage your unique wisdom, your skills and your expertise to help others and change the world.
The Quantum Human Design™ Coach program will guide you on developing your coaching practice, learning how to integrate Human Design as a powerful coaching tool, deepen your expertise and your understanding of the unique value that you bring to your clients and to the marketplace.
Serve the world and do the work you love and build a practice that also serves you.
WE PROMISE YOU THIS: We won't let you compromise who you are, your needs and wants or your profitability to do the work that calls you.
What You'll Get in the Quantum Human Design Coach Mastermind:
Access to our weekly Mastermind Gatherings:
• Orientation and onboarding program
• Mindset, accountability and goal-setting weekly call
• Virtual Intensives that cover topics like Sales Letter Writing by Design, Creating a Press kit, Podcast Production Training and more!
• Weekly Coach training
• Live weekly Q&A with Senior Staff
• Weekly Q&A with Karen Curry Parker
• Daily online support in our community
• On-Demand review of your websites, sales copy, charts, etc.
• Expert Guest Speakers, including one of TED's top speaker coaches
• Intensive Quantum Alignment Program (EFT and Quantum Human Design™) to help you blast through any blocks that you have about making money and being visible in the world


Community:
• Group Accountability Pod with weekly meetings
• Optional book club
• Vast community of Certified QHD Specialists


Complete Vault and Self-Study Training: (valued at over $3K)
• Quantum Leadership Activation
• Transform Your Relationships
• Money by Design
• Quantum Money
• Writing by Design
• Quantum Alignment System™ Foundation Course
• Quantum Business Activation Quantum Alignment Program (QAP)
• The Solar Plexus Mutation
• QAS Resiliency Keys
• Quantum Narrative
• Quantum Human Design™ Levels 1 & 2 Professional Training


Practical Application for your Coaching Practice:
• Multiple Weekly Live Coaching Sessions and Q&A
• Four 4-Hour Implementation Days
• Opportunity to be featured and promoted to over 60,000 people across various platforms


7 Powerful Modules Covering the Following Topics:
• The QHD Coaching Model
• The Power of Personal Branding
• Creativity and Human Design
• Building your Platform
• Action and Motivation by Type
• Funnels and Launches
• Motivation and Resiliency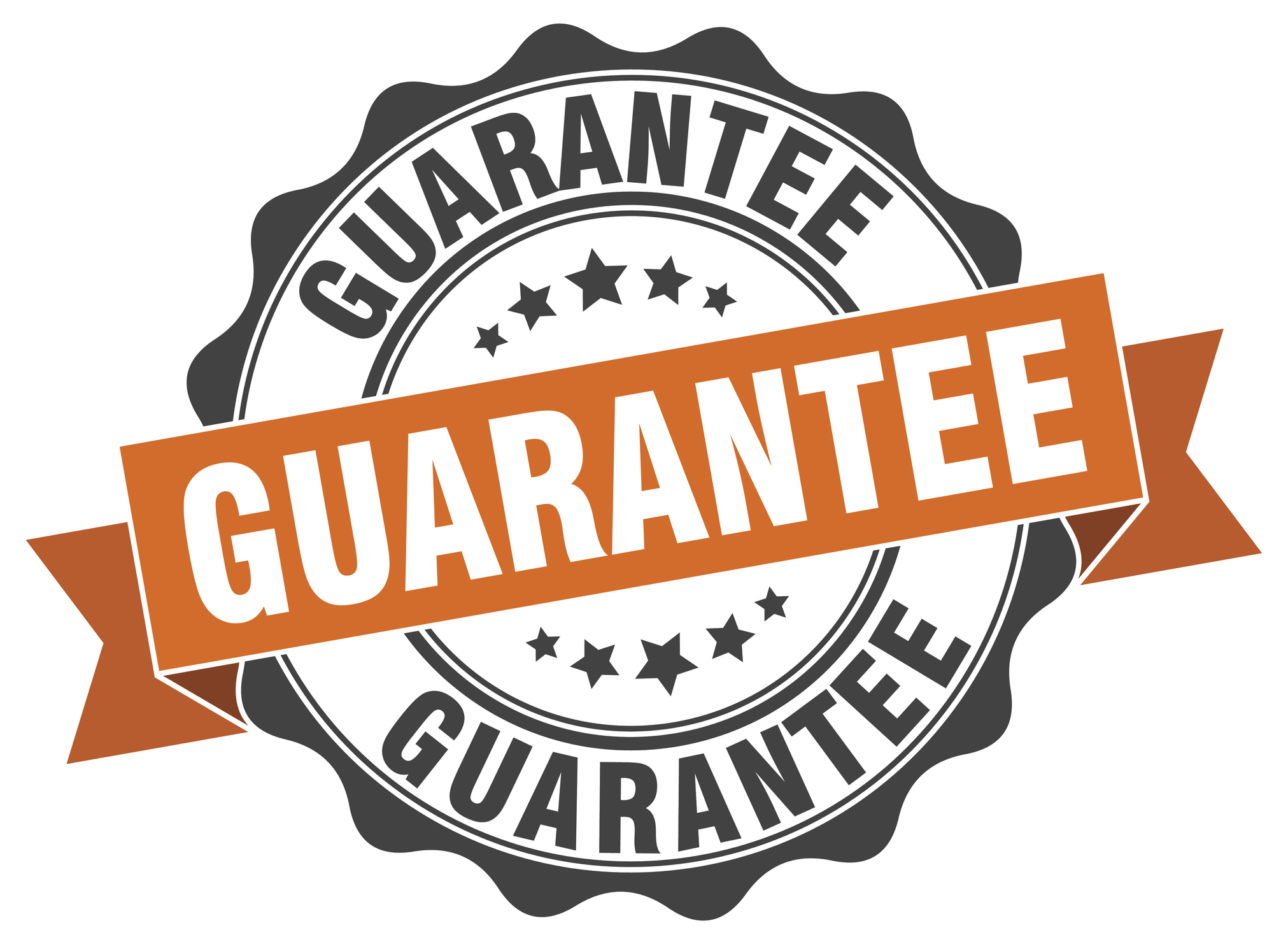 We Guarantee Your Results
If you attend all the live coaching calls, do all of your "homework", watch all of the instructional videos, attend all the live 4-hour intensives and submit questions - in other words, if you participate fully in the program with a curious and open mind and you're willing to apply what you learn - I guarantee that you will have a sustainable and enduring coaching practice built by the end of the year-long program or I'll give you your money back.


That's a strong guarantee that I stand behind because I know the information in this program helps coaches and healers build thriving practices. I've seen it again and again for more than 20 years.
But Don't Take Our Word for it….
Here's what some of our students have to say: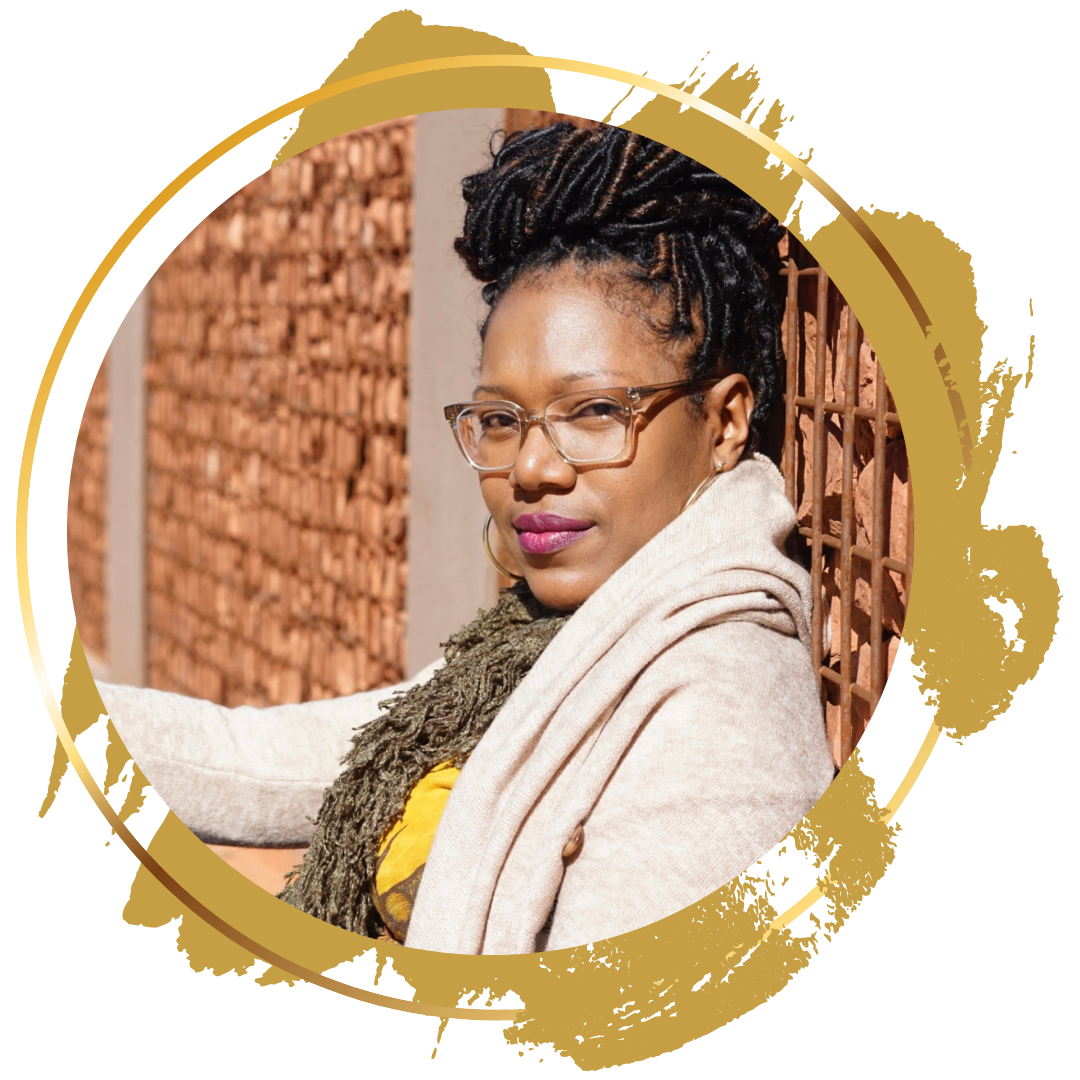 It's great receiving guidance that's aware of the "spectrum" of types of personalities, because a lot of the business coaching out here is just based on a formula and they're not considering the person. And if the formula doesn't work for you, then you end up feeling it's got to be something wrong with you. And this has been way more comforting. I can finally see all the pieces coming together. The foundational setup is solid. There's just so much care and support. The team is amazing! Like, the support is there, whatever you need, it will be addressed. You have access. It's just really, really supportive.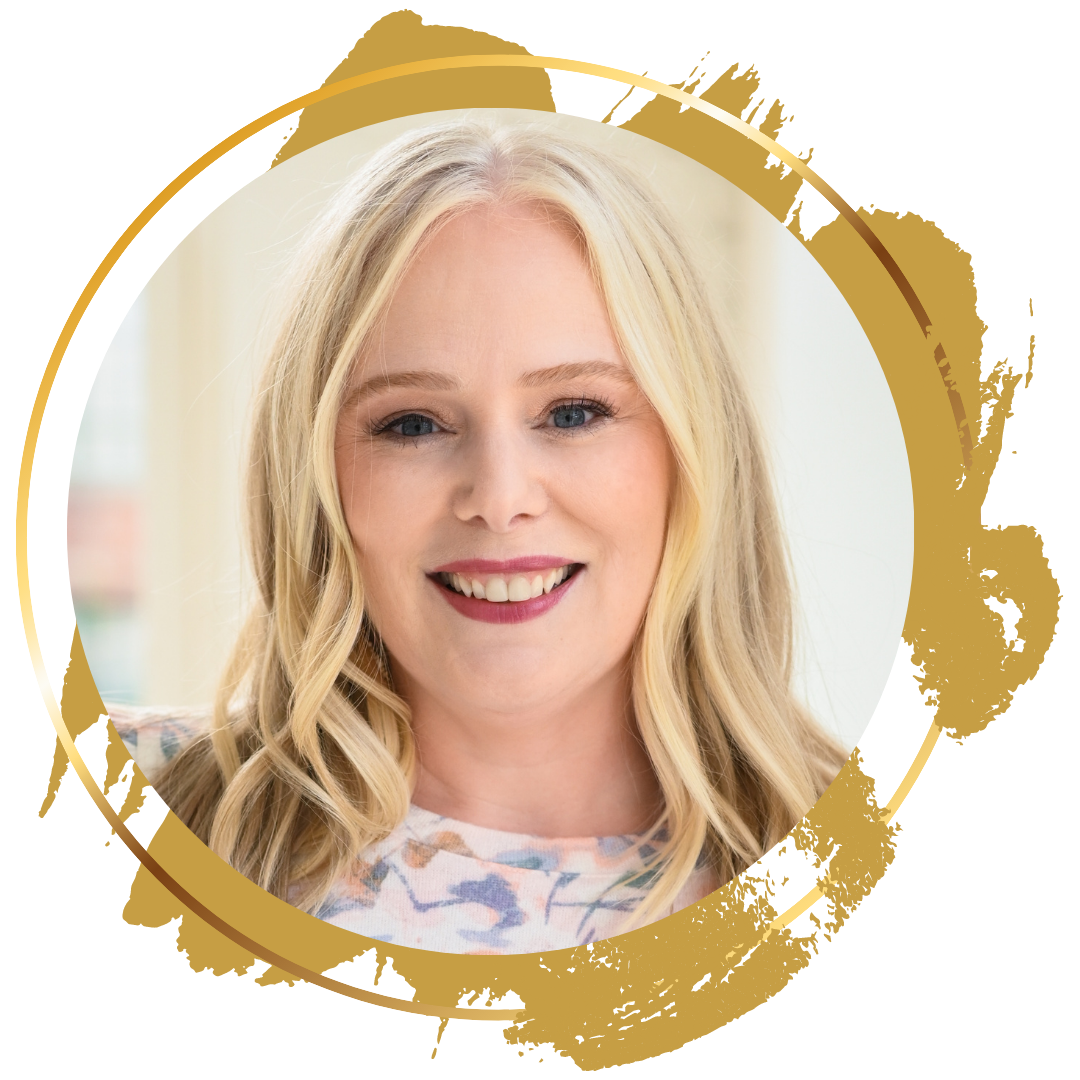 I came into the QHD Coach Mastermind program new to Human Design and without an existing coaching practice. The program has helped me get clear on the mission of my business as well as my own purpose and what I am here to share. It provides plenty of space for introspection and healing, but also guides me through the practical steps needed to get my coaching business off the ground. Karen and Jamila have created a loving and supportive environment that gives me the condence to bring my vision to life. I'm grateful to learn from them and to be in the CMM community.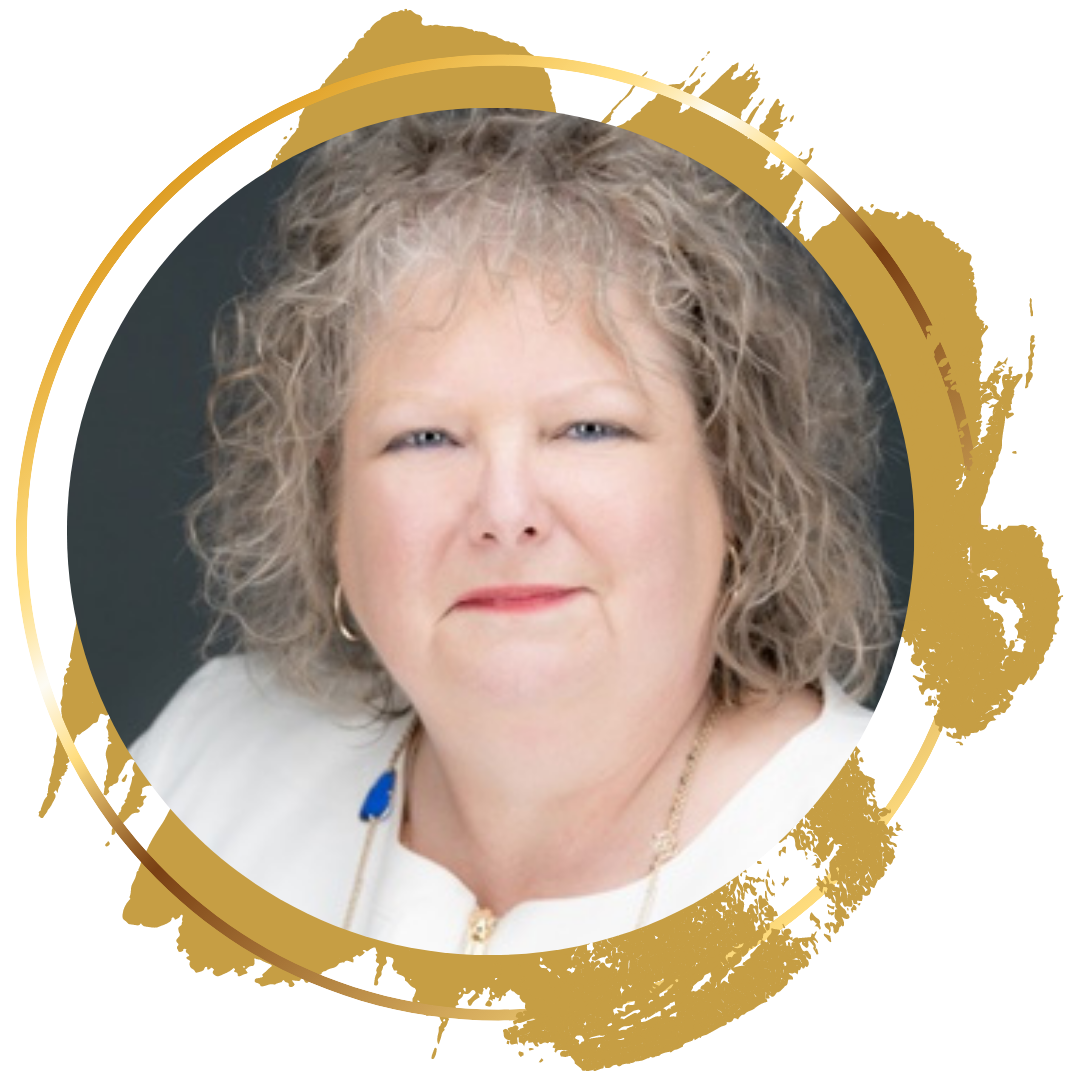 I have been a business owner for over 20 years and have been blessed with multi-seven figure success. However, even coaches need coaching and we all need community. I have found so much value in the QHD Coach Mastermind, learning how to incorporate QHD into my business, revisiting things I already had in place and improving them, learning new things, gaining visibility, and building relationships with other QHD practitioners. The program starts at the beginning so it is excellent for the new business owner and seasoned business owner a like. Thank you for a great experience.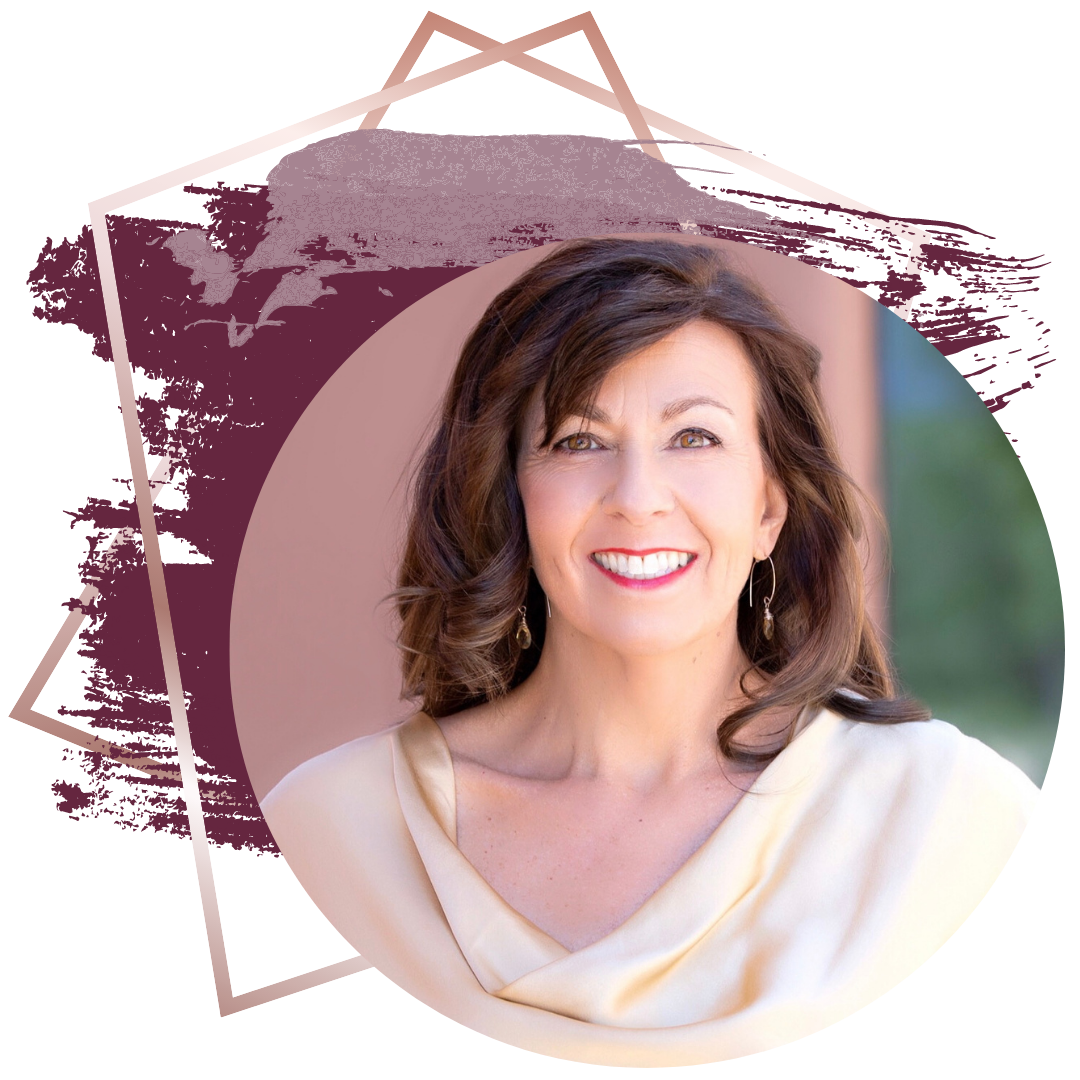 Karen Curry Parker, Founder & Creator
Founder & Creator of two professional trainings, the Quantum Human Design for Everyone Training System™ and The Quantum Alignment System™ and the Founder of the Understanding Human Design Membership Community.
She is also one of the world's leading Human Design teachers and best-selling author in Human Design, a TEDx Speaker, and has been teaching, speaking, coaching clients and training students for over three decades. She is also the Host of the Quantum Conversations and Understanding Human Design Podcasts and Co-Founder of GracePoint Publishing.
Karen has a deep love for helping people activate their highest potential, which in part is why she created Quantum Human Design™. Her core mission is to help people live the life they were designed to live by discovering who they are, what they are here to do and how to activate their authentic life path.
Karen is a 4/6 Time Bender (Manifesting Generator), Mother of eight amazing Humans, Wife of a genius and Grandmother of two emerging World Leaders. She has her BSN in Nursing, BA in Journalism and is currently working on her Ph.D in Integrative Health at Quantum University.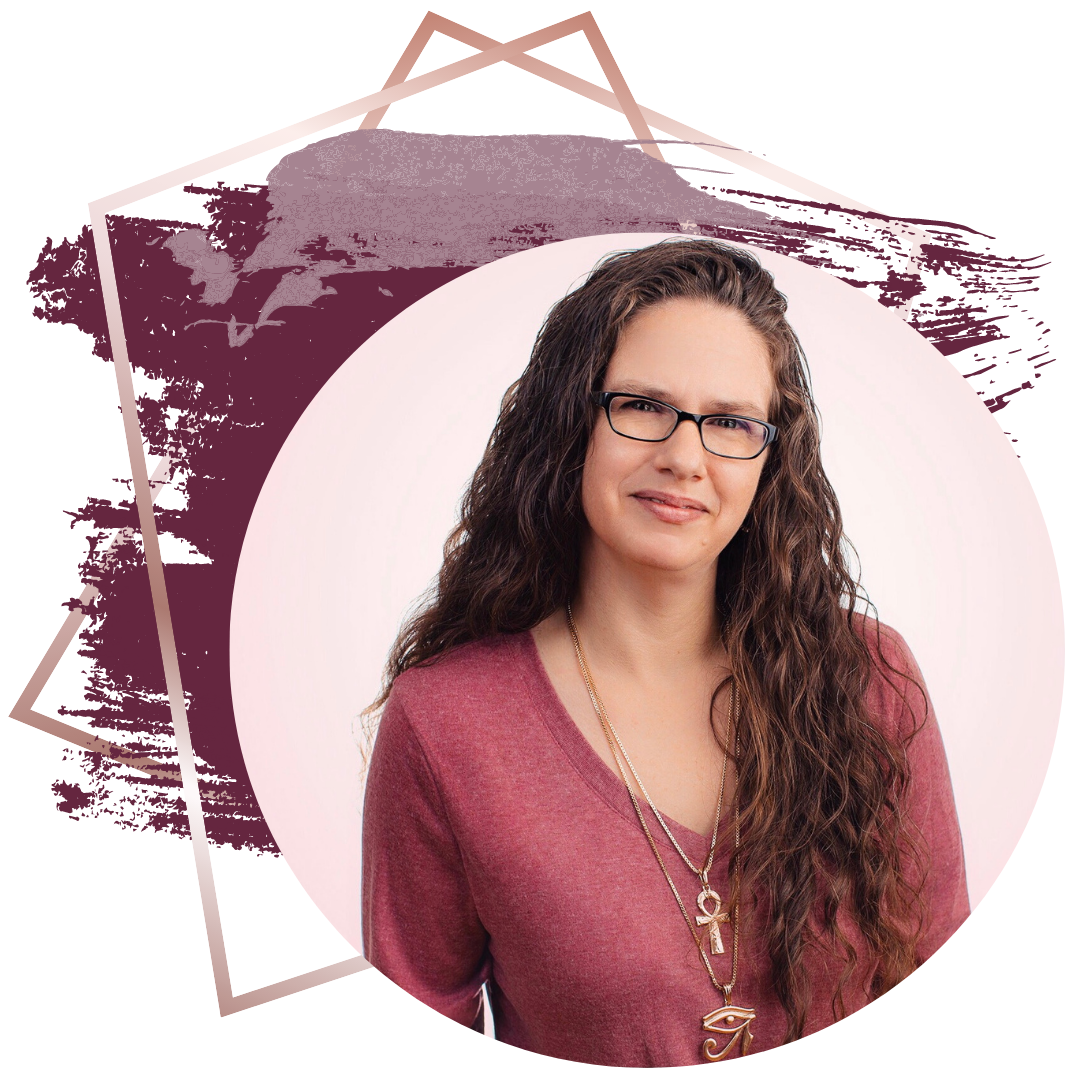 Jamila Jamie, Executive Assistant & Executive Director of Quantum Human Design™ Coach Mastermind (QHDCMM)
Jamila is the point of contact for this one-year program that teaches you how build a sustainable coaching practice using Quantum Human Design™ as a tool.
Jamila is certified in numerous energy healing and psychology techniques. She has been studying under Karen for over 10 years…if Karen has taught it, Jamila has taken it.
Jamila brings her own flavor and vast wisdom in a unique way that is able to bridge traditional Human Design with Quantum Human Design™.
She is known as the "Keeper of the Keys to the Kingdom" aka Karen's Executive Assistant and also serves as the Executive Director of the QHD Coach Mastermind, monitoring and managing daily calls, content and communication as the main point of contact for the students enrolled.
Jamila is a 2/4 Time Bender (Manifesting Generator), Mother of one son, three precious fur babies 🐶🐾 and in true Time Bender fashion is a multi-passionate entrepreneur.
In Jamila's personal life, she's a cosmic pirate…A healer & lover of all things Quantum Physics, Energy, Human Design, Alchemy & Magic – with a weakness for pit bulls, mysticism, Rumi, spreading love & doing her part to make the world a better place. Jamila is also a Certified Quantum Alignment System™ Practitioner & Quantum Human Design™ Specialist, Certified Homeopath and Quantum Energist.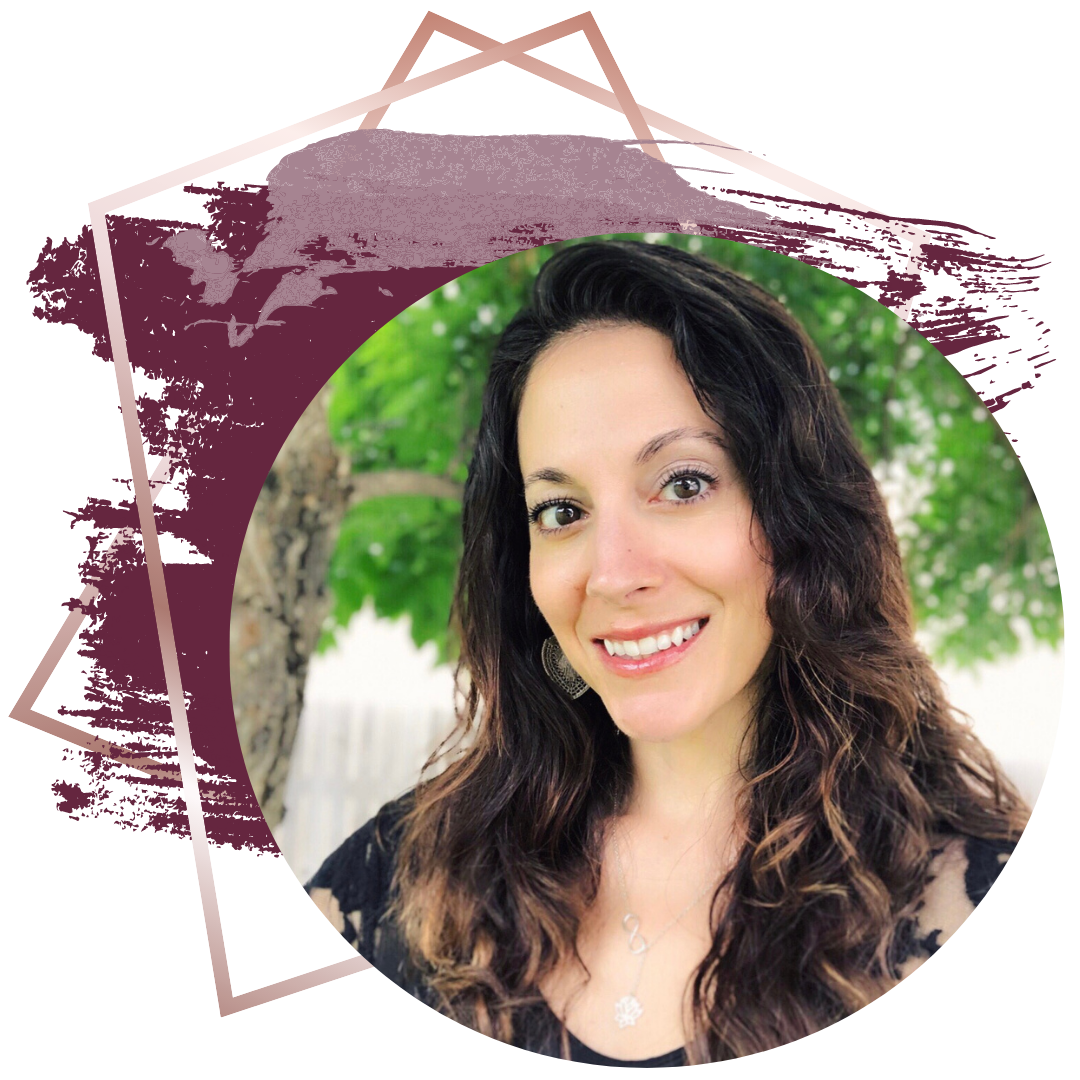 Kristin Anne, Chief Operating Officer (COO)
Kristin is the Chief Operating Officer (COO) overseeing and managing the daily operations and building and maintaining the infrastructure of the Quantum Alignment System, LLC in its purpose and mission of waking people up to their innate creativity and unlimited possibility through modeling and teaching grace, contribution and alignment with the Cosmic Plan.
She now gets the honor and privilege of being the person in people's lives that she used to wish was in hers. She has over 20 years of business management and administration experience. She's obsessed with process improvement, organization, streamlining, simplification, details and communication. (Oh and Checklists! ✅ Can't forget the checklists.)
She's a 2/4 Time Bender (Manifesting Generator), Gemini Sun & Moon and Leo Rising, Certified Quantum Human Design Specialist, Yoga and Reiki Practitioner. She is also a wife to an amazing and supportive partner, Momma of two precious fur babies 🐶🐾 and Soul Sister to many incredible friends who she considers family, a bunch of who she's met through the beautiful and amazing community that Karen has built.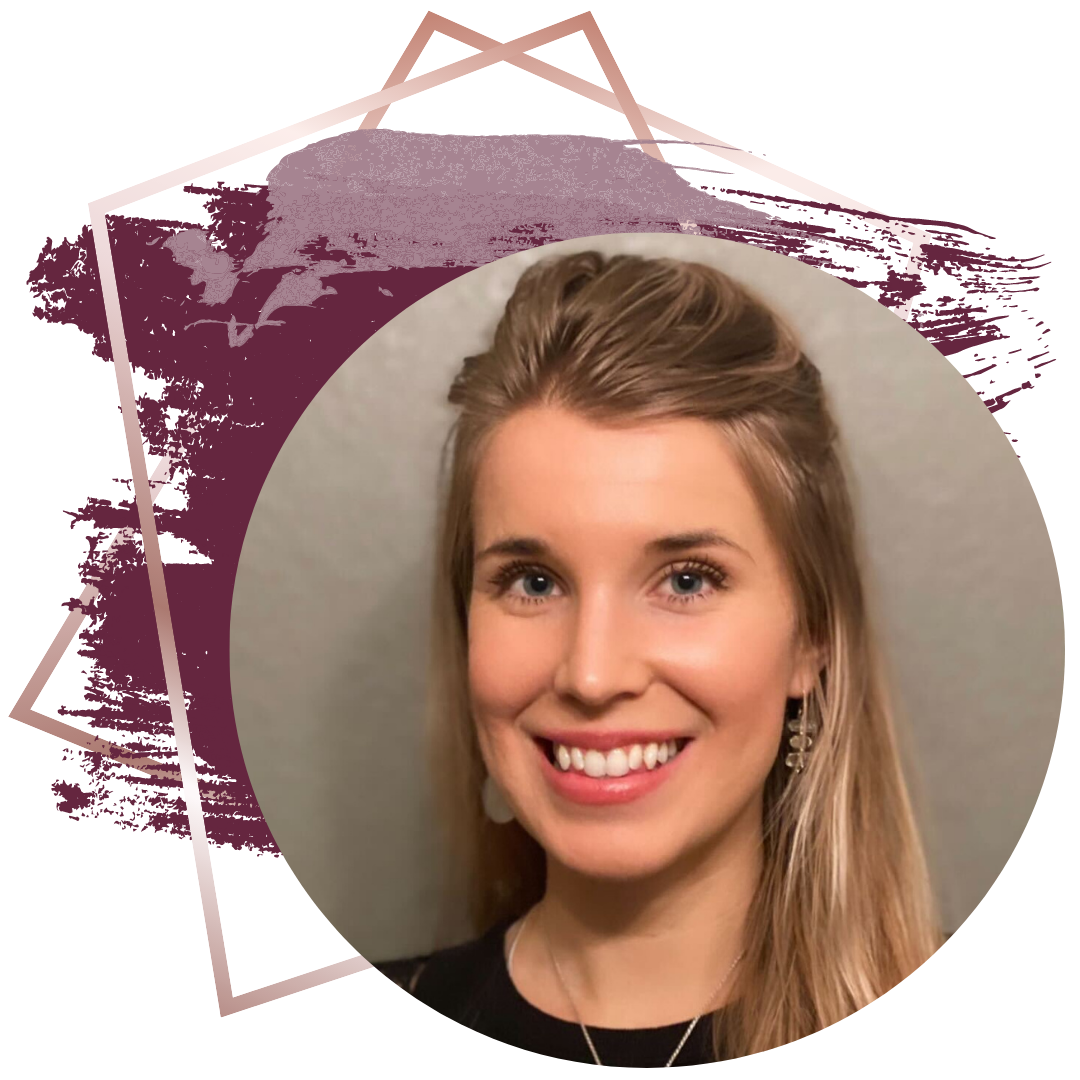 Hannah Sawicky, Creation & Connection Coordinator
Hannah manages all of Karen's social media content. She is also supporting our community members and professional Quantum Human Design™ students and Specialists through their Certification Training.
She is here to sustain a loving stream of Karen's content to support those on the mission of understanding, discovering, and anchoring more love and vitality through Quantum Human Design™ and Karen's teachings. 
She is happy to direct you to resources, answer questions regarding QHD professional training, general courses and creatively connect you to the latest news in our community, as well offer insight into Quantum Human Design™. 📲
Hannah is a 3/5 Time Bender (Manifesting Generator) Certified Quantum Human Design Specialist and Yoga & Reiki Practitioner. She is a mother to her 5-year old daughter, Lily. 
Hannah is passionate about helping others build a strong connection to their true self, and supporting others through the precious, sacred work of unraveling and anchoring their essence. 💫
Hannah initially studied to become a nurse, but took an alternative path that led to the exploration of yoga, energy medicine, holistic health, and Quantum Human Design™.
Through her personal experience and professional training, she now serves as a loving guide to those looking to deepen their relationship with authenticity, life, freedom and the Heart. 🤍
HERE AT THE QUANTUM ALIGNMENT SYSTEM, we believe that we are standing on the cusp of a Creative Revolution that will prove to be as vital to our understanding of how the world works as the Scientific Revolution was hundreds of years ago.


WE BELIEVE that to evolve the world, we must live in the energy of inspiration and possibility thinking. We model and teach you how to harness your innate creative power that helps you stay connected to that Divine Spark that takes your breath away and elegantly delivers the solutions to the challenges facing a rapidly evolving world.


WE DEFINE creativity as the ability to transform an inspiration into a manifested idea. This includes not only artistic creations that lift people up and inspire them, but also the manifestation of ideas that promise to change the world we live in and usher in an era of just, equitable, sustainable peace.


AS A COACH, it's your role to help people reconnect to their true creative power. The more people we wake up to this creative power, the easier it will be for us to find the solutions to the challenges facing humanity today.


WHETHER YOU END UP COACHING PEOPLE ONE-ON-ONE or leading hundreds of people on stage, your work as a Quantum Human Design Coach, will help change the world.


WE ALWAYS have our ear to the ground and our sights set on the fastest, most effective way to deliver inspiration so that your work is immediately relevant to the current cultural dialogue. We keep your contribution on the leading edge of change so that you get to do what you are meant to do with your life.


WE ARE A COLLABORATIVE NEXUS, a portal that shares the art and science of maximizing creative power, a gateway to deep alignment and fulfillment of the potential of humanity, a home for inspired thinkers and a source for inspiration the keeps us all aligned with a future that is worthy of the Heart of Who We Are


Won't you join us?


From our Hearts to Yours,
Karen and the Quantum Human Design™ Coach Mastermind Team
Current Available Professional Certification Trainings