Welcome!
This is the ONLY Human Design Coaching program you'll ever need to integrate this powerful tool into a thriving coaching practice that will not only equip you with an in-depth understanding of Quantum Human Design™, but also give you a strong foundation in how to build a coaching practice that sustains and supports you. 
Offered by the Founders and Senior Staff of the Quantum Human Design™ Coach Institute.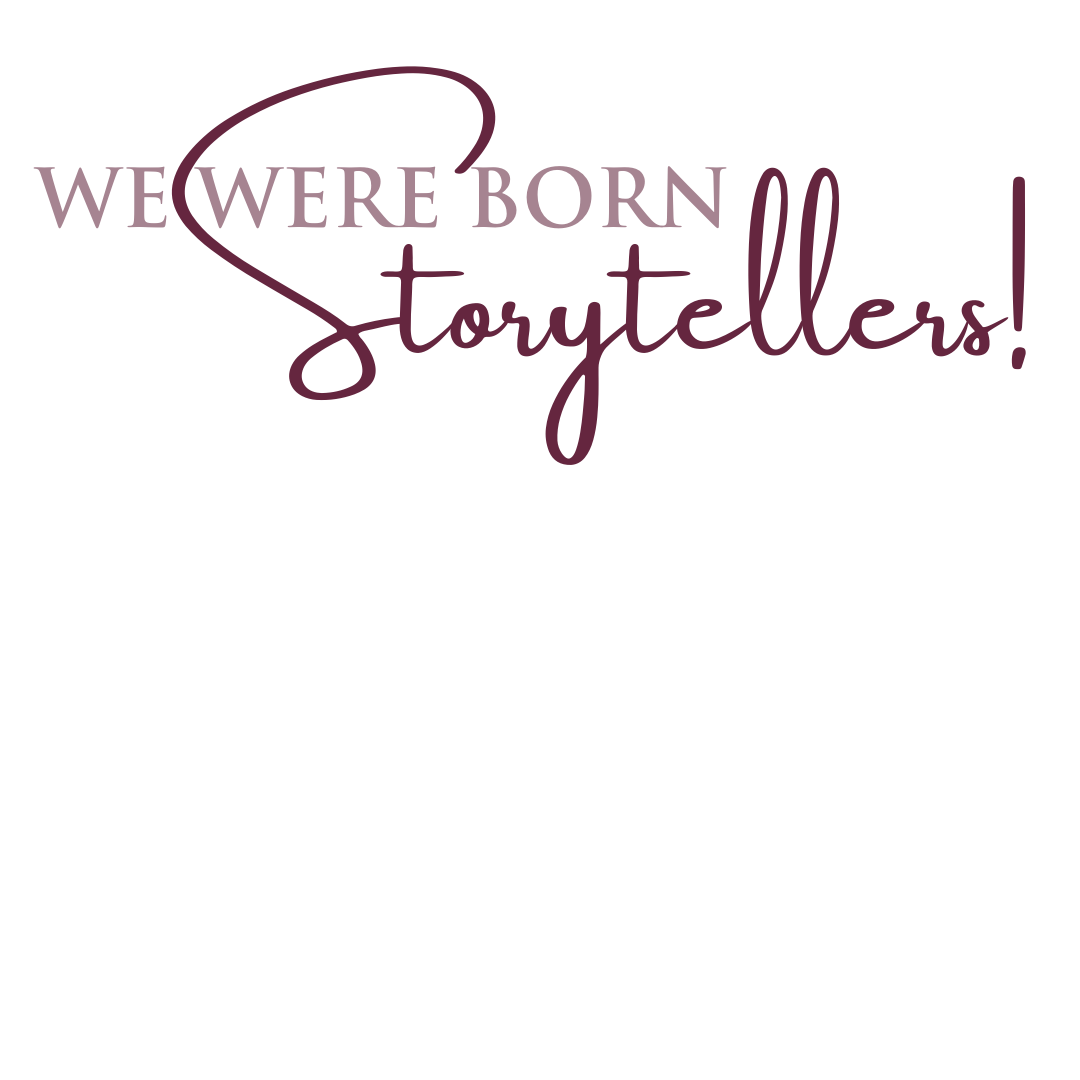 Does any of this sound like you?
• You've heard about Human Design – maybe you've even studied it on your own or with one of the many excellent Human Design teachers out there – but you're confused about how to actually apply what you know about Human Design in an actionable, goal-oriented way with your coaching clients.
• You're a coach and you've been hearing all the buzz about how powerful Human Design can be for helping you accelerate your clients' success, but you don't know where to start learning Human Design for coaching.
• You LOVE Human Design, and you want to learn a high-vibrational, grounded way to learn how to use Human Design to really help people, but you don't know where to start.
• You know your purpose in the world is to help people discover their authentic purpose and to help them structure an actionable plan to create an authentic, aligned life – and you want to most effective, empowered way to help people activate their potential.
• You love to blend science with personal growth, and you've been on a quest for a way to blend science and spirituality to really help people reach peak performance and fulfill their potential.
• You're called to make a difference in the world – to lead, teach, coach and inspire – and you're looking for a way to build a sustainable, profitable, thriving practice doing the work your Heart is calling you to do in the way that's right for you.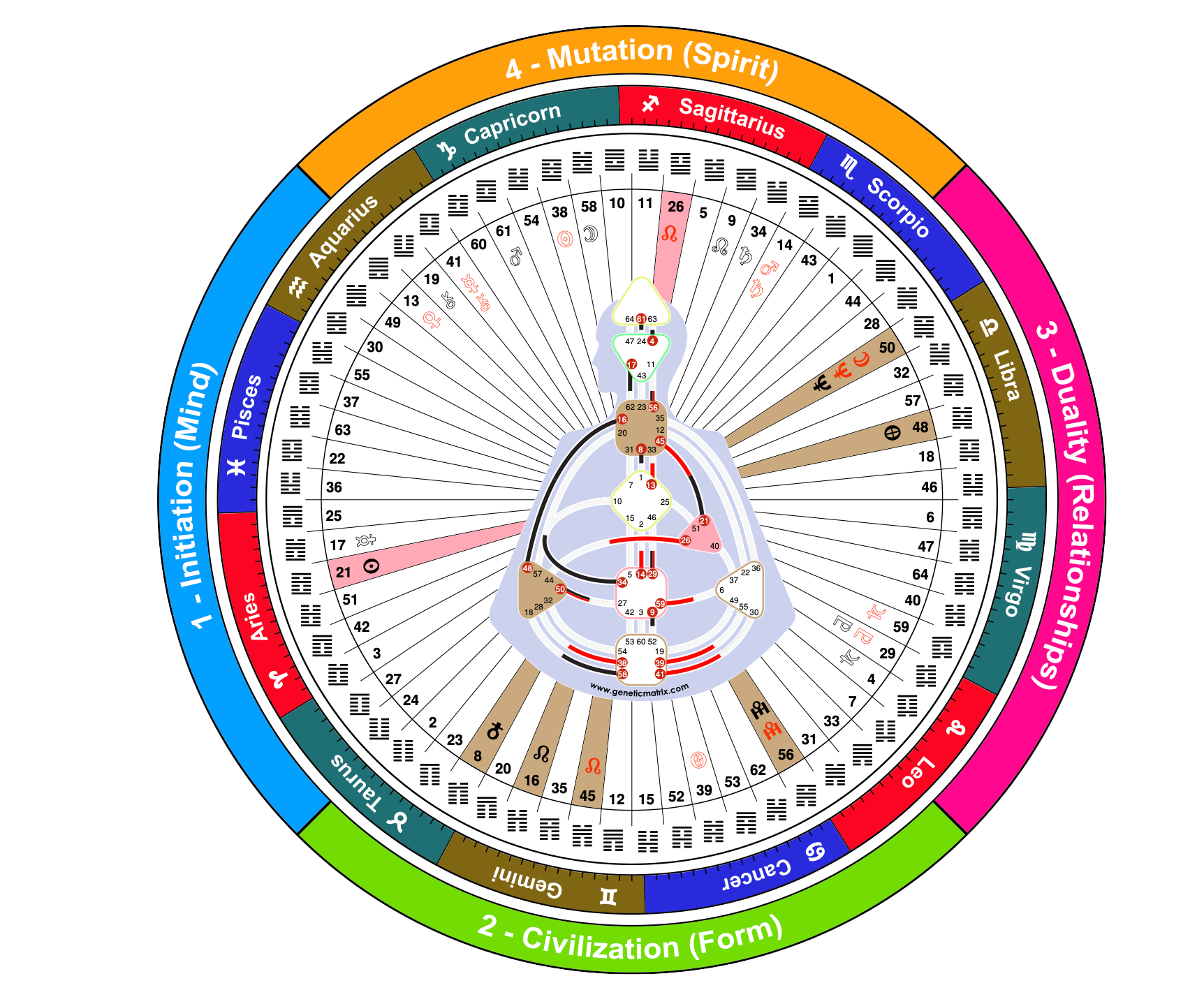 We know what stops you...
The maze of Human Design information can be overwhelming to navigate. It's an elegant system that can be complex to learn, even though it's actually pretty simple. Not only that, in spite of the many amazing Human Design programs out there, most don't teach you how to actually USE Human Design as a coaching tool. The language in traditional Human Design is clunky and doesn't always speak to the awakened potential in your clients so you're hesitant to use it without modifying it in a way that lifts your clients up. 
Have you been looking for a way to do good and important work in the world as a coach, but you don't know what to study or how to make sure that what you learn is relevant to coaching? Are you wondering how to actually turn coaching into a profitable business without burning yourself out?
I understand. I'm a coach. (In fact, I'm one of the very first trained Life Coaches in the world. I've been a coach for almost 25 years.)
We're so glad you found us!
We're about to help you align your vision, your love for Human Design, and your purpose so you can do what you feel called to do. It's time for you to find the path that's right for you, to get the training, support, experience, and foundation that you need to learn how to use Quantum Human Design™ as one of the most effective coaching tools in the world and a powerful way to help others discover who they were meant to be. We work with you to help you master the complexities and the power of Quantum Human Design™, to learn to use Quantum Human Design™ as a coaching tool that dramatically accelerates your client's success.
To master this system, you need a depth of knowledge that's delivered in a way that helps you quickly integrate the information you need. You need to learn from experienced people who understand the full scope of both traditional Human Design and Quantum Human Design™ –and can help you know exactly how to use these two systems as a coaching tool. You need a specific model that helps you craft an actionable plan for your clients so that they don't just learn about their chart, they discover exactly what they need to do to use the chart as a "map" to build an authentic life.
We'll also help you learn how to build a sustainable coaching practice in the way that's right for you and your unique energy blueprint. So you can keep doing the work you love…
Much Love, xoxo
The Quantum Human Design™ Team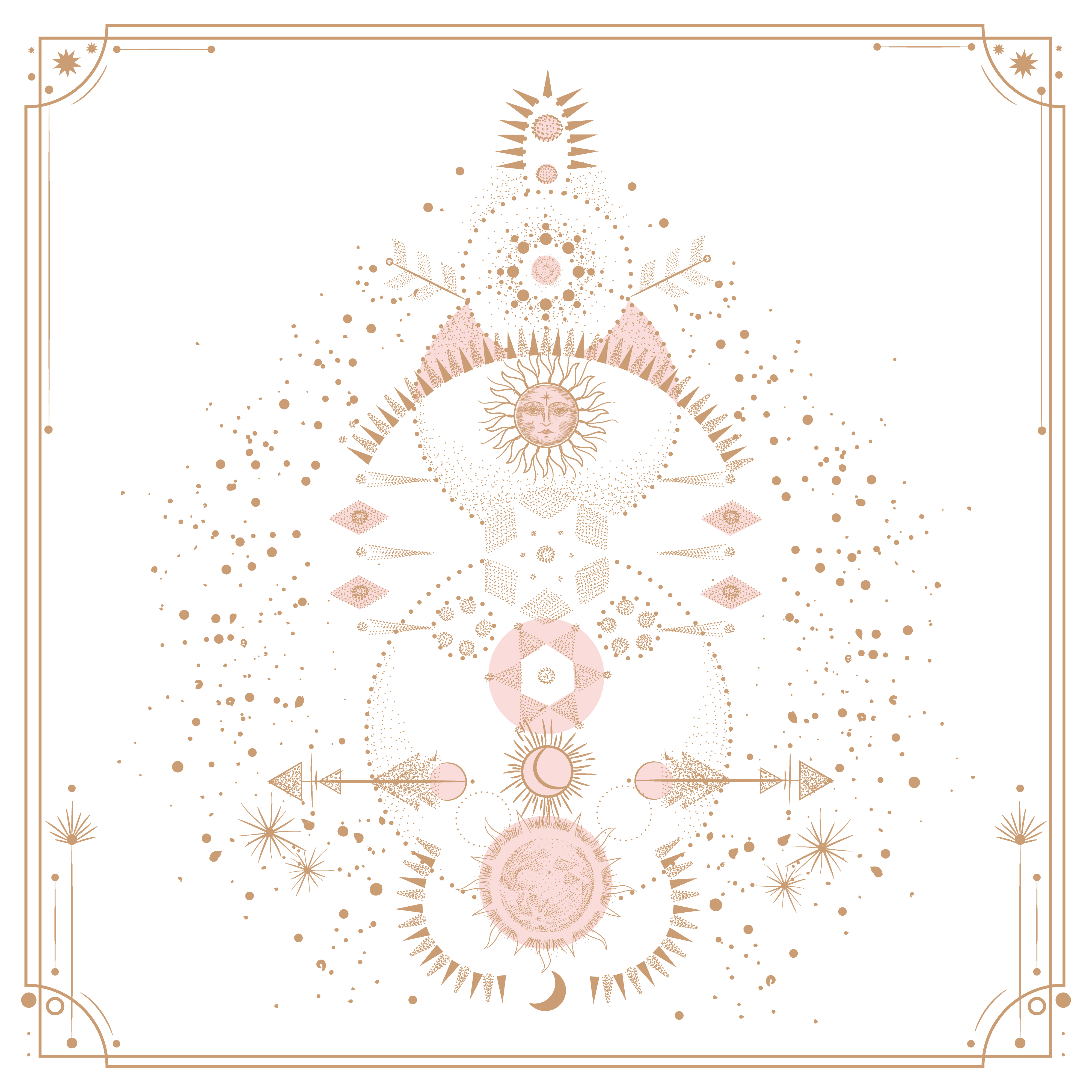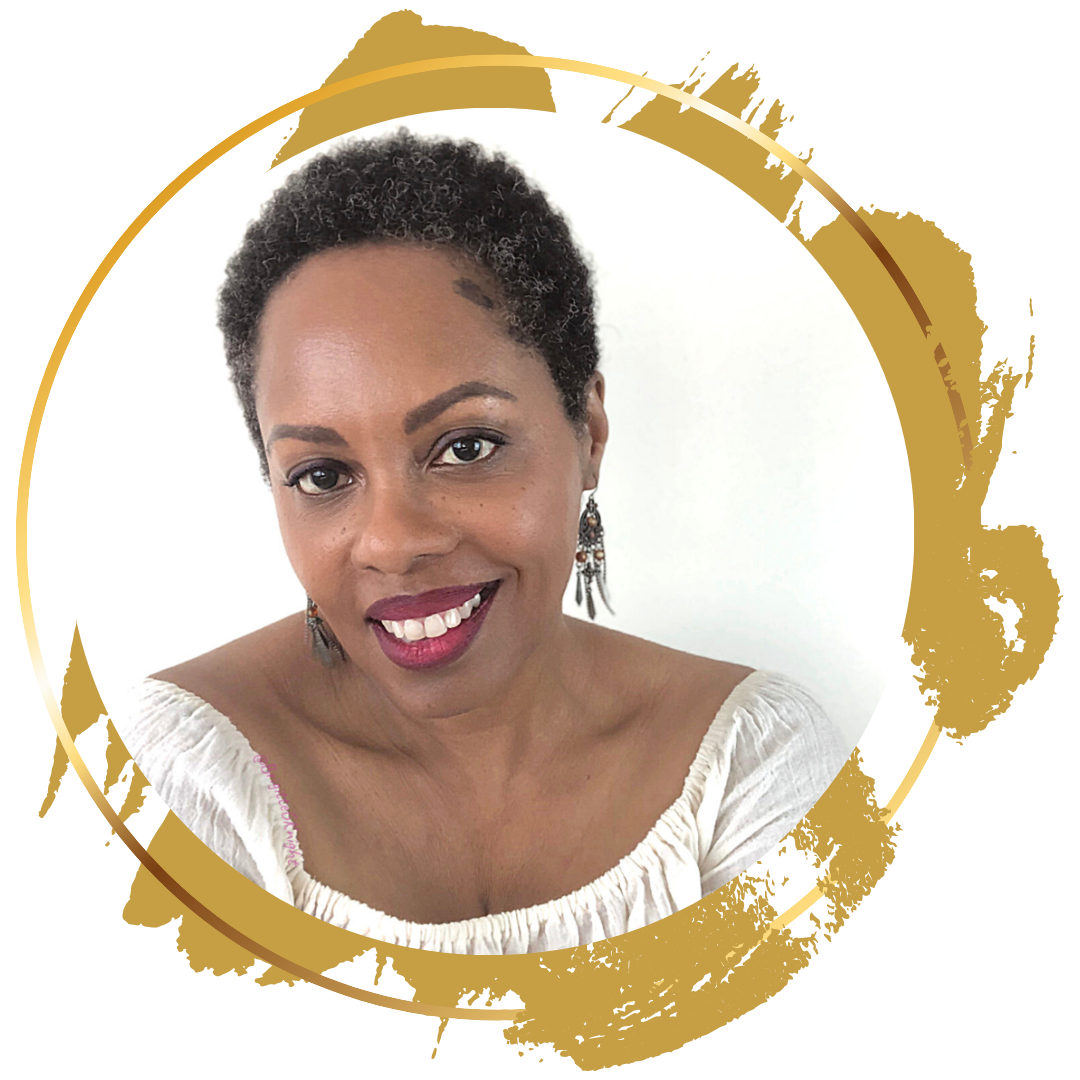 "Quantum Human Design™ trainings have been an invaluable foundation to my personal and spiritual growth. They taught me about my Design in a straightforward and user-friendly way. I gained an understanding of the HD system and received my Design template. The simplicity of QHD trainings left room for me to 1) discover the uniqueness of how I naturally express my Design, and 2) experience its powerful real world impact. 
Quantum Human Design™ is a simple tool that has yielded profound and long lasting results in my clients. The combination of their Design knowledge and me as their resource person, gives them lots of quick, meaningful, and measurable successes. They've turned into raving fans and trustworthy referral sources because they value their results. The QHD & QAS team takes care of my continuing education and access to community. They are incredibly responsive and it's truly hard to keep up with how much daily support they provide." - Brigitte Knight
Mentoring & Support
The Quantum Human Design™ Coach Mastermind mentors and supports new, emerging, and experienced coaches who are seeking greater reach and impact, who want to spread their message and use their skills to uplift humanity as well as the planet.
Together Every Step Of The Way
Karen Curry Parker leads the way, backed by our client-focused team of experts. Together we will help you every step of the way.
Each member of our team offers a unique perspective rooted in experience and knowledge. We have best-selling authors, marketing and social media experts, world-renowned speakers, TEDx thought leaders and world-class accountability coaches with decades of experience combined to help you learn how to use Quantum Human Design™ Coaching and build a thriving practice.
Most online course and trainings are designed as self-paced, "do-it-yourself" work that leaves you figuring things out on your own. You might be able to master the data of what you're being taught, but without feedback, support and live mentoring, you can't master the "art" of being a world-class coach and an expert in Quantum Human Design™.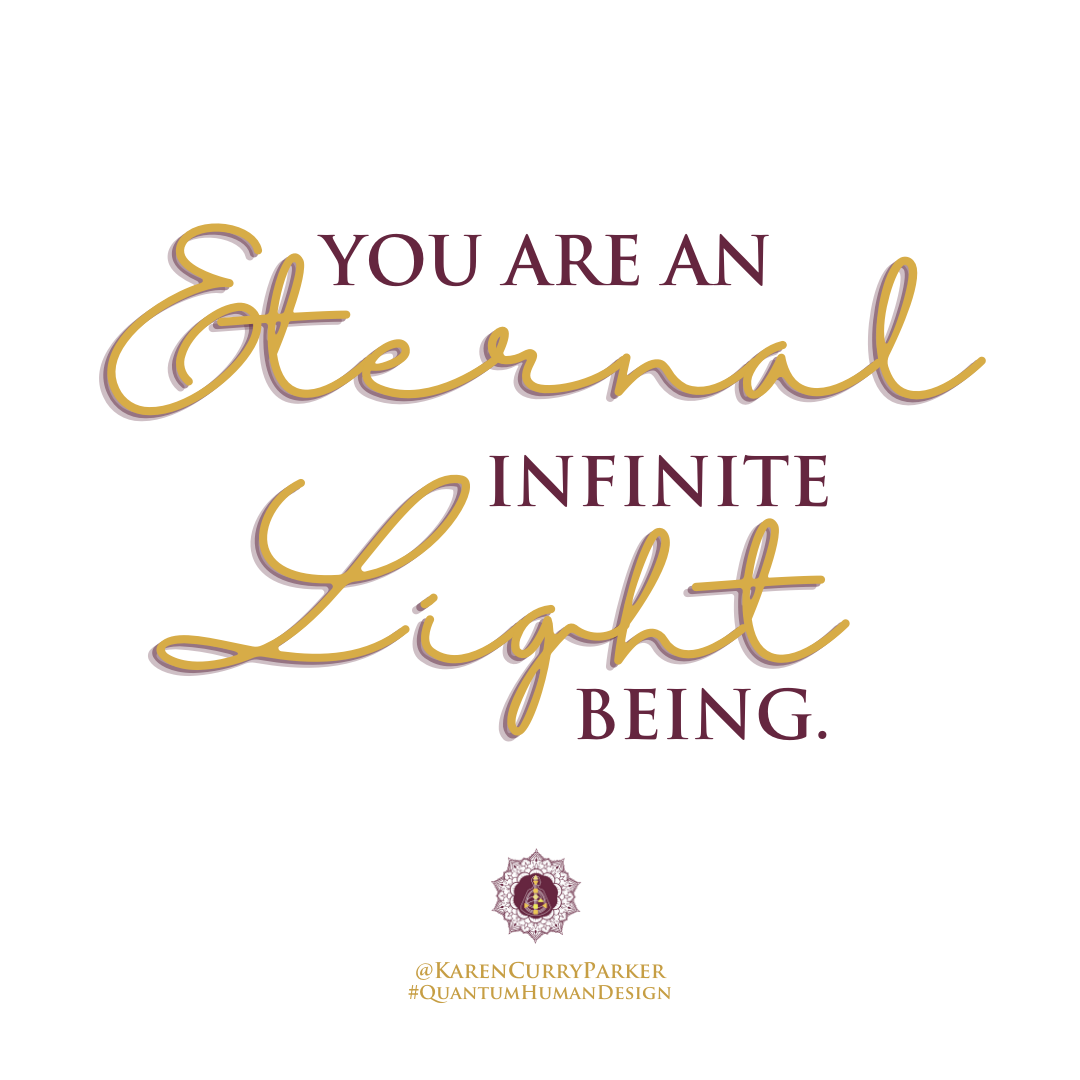 If you've studied Human Design before, you might be proficient in understanding the parts of the chart – but to be a strong coach, you also need to know how to translate your Human Design knowledge into goal-oriented, actionable coaching plans for your clients. 
You probably feel that you are missing key elements in how to use Human Design to elevate your clients, help them tap into the fulfillment of their full potential and to help them craft a new personal narrative that is big enough to call them forward. 
Have you been looking for a way to use Human Design to discover precisely where your clients are stuck? Do you know the codes in the chart to get them unblocked and what you can do to help them become more resilient as they face the challenges of transformation and growth?
Do you know there's something powerful and important in each Human Design chart, but you don't know how to use this information to really help people use Human Design to create the life they were born to live? 
Are you trying to figure out how to integrate your own Human Design into your coaching practice so that you can build or scale your practice in a way that keeps you excited, inspired and energetically aligned with your own business, so you can keep doing the work you love?
We've seen it time and time again.
Core Coaching Model
You need a core coaching model that blends Quantum Human Design™, the latest research on brain optimization and high-performance coaching and knowledge about how to use that same coaching model on yourself first – so that you can build a practice that supports you and creates balance between work, service, play and creative self-expression. A coaching model that helps you help your clients make quantum leaps in the fulfillment of their potential and the manifestation of an authentic life.
We are here to teach you this model: Quantum Human Design™ Coaching. We give you simple and doable training with a fortress of support that will help you easily step into your role as a coach, a transformational guide, and a global change agent. 
We give you a specific plan and a practical curriculum to give you the big push and follow-through you need to not only become an outstanding, leading-edge coach but to also build your practice in a way that doesn't exhaust you and that you can easily begin to do right now – even if your coaching practice is your "side hustle". Well, actually there is no "hustle" in this program…we help you grow your business "by Design".
Alongside integrated online and live learning modules, we teach, guide, mentor, and brainstorm with you about the best way you can begin using Quantum Human Design™ in your coaching practice. You'll have access to expert strategists, top-level knowledge, and accountability coaches who will be with you every step of your learning. Consider us your own personal advisor board of experts.
You deserve full support as well as accountability on your coaching journey. When you need guidance, motivation, support, and direction, we are there for you. We will always hold you to the highest industry standards as we walk with you through your training.
You get it all in the Quantum Human Design™ Coach Mastermind
Here at the Quantum Human Design™ Coach Institute, we believe that we are standing on the cusp of a Creative Revolution that will prove to be as vital to our understanding of how the world works as the Scientific Revolution was hundreds of years ago.
We believe that to evolve the world, we must live in the energy of inspiration and possibility thinking. We model and teach you how to harness your innate creative power that helps you stay connected to that Divine Spark that takes your breath away and elegantly delivers the solutions to the challenges facing a rapidly evolving world.
We define creativity as the ability to transform an inspiration into a manifested idea. This includes not only artistic creations that lift people up and inspire them, but also the manifestation of ideas that promise to change the world we live in and usher in an era of just, equitable, sustainable peace.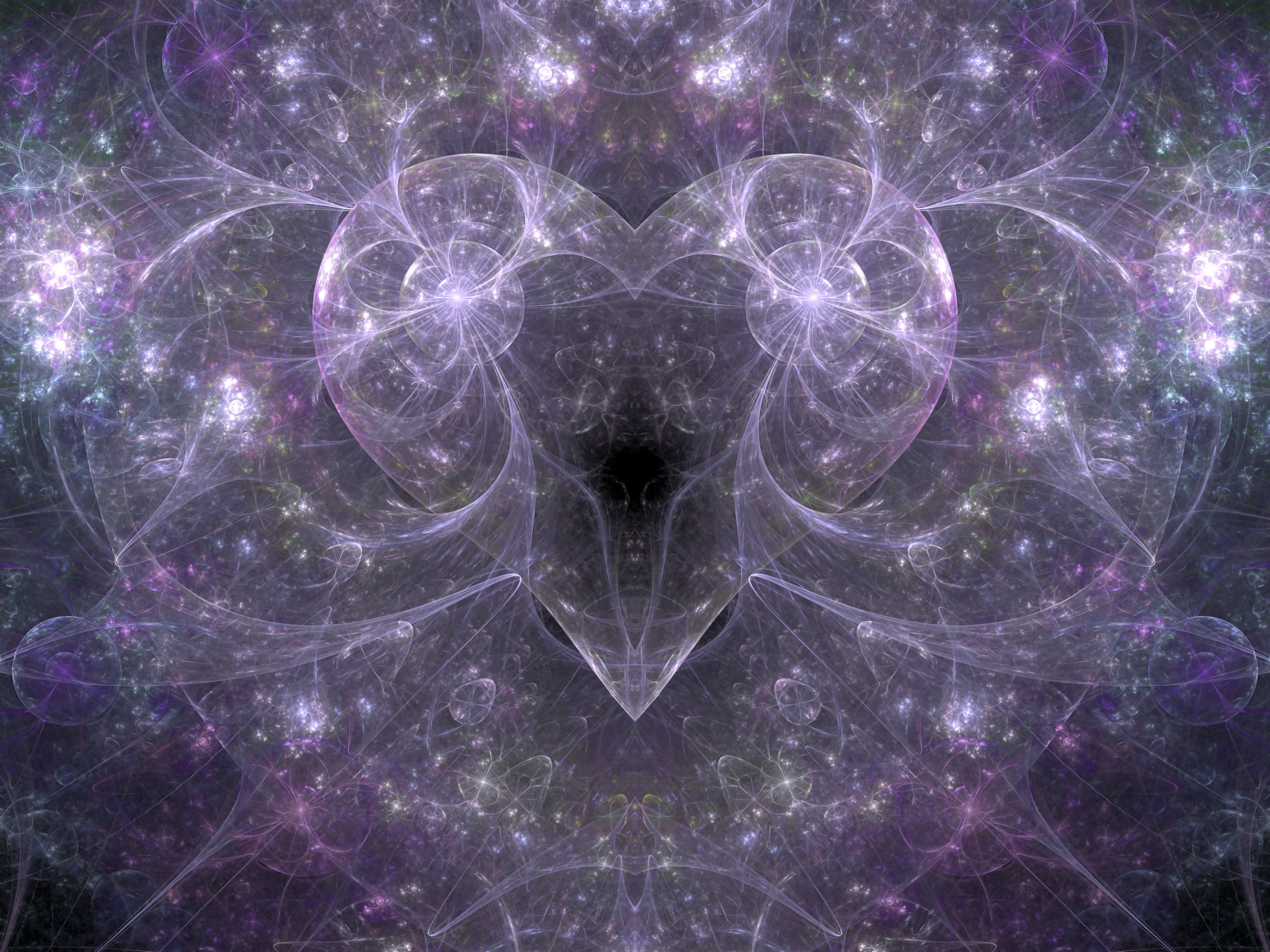 As a coach, it's your role to help people reconnect to their true creative power. The more people we wake up to this creative power, the easier it will be for us to find the solutions to the challenges facing humanity today.
Whether you end up coaching people one-on-one or leading hundreds of people on stage, your work as a Quantum Human Design™ Coach, will help change the world.
We always have our ear to the ground and our sights set on the fastest, most effective and efficient way to deliver inspiration so that your work is immediately relevant to the current cultural dialogue. We keep your contribution on the leading edge of change so that you get to do what you are meant to do with your life.
We are a collaborative nexus, a portal that shares the art and science of maximizing creative power, a gateway to deep alignment and fulfillment of the potential of humanity, a home for inspired thinkers and a source for inspiration that keeps us all aligned with a future that is worthy of the Heart of Who We Are.
Join us!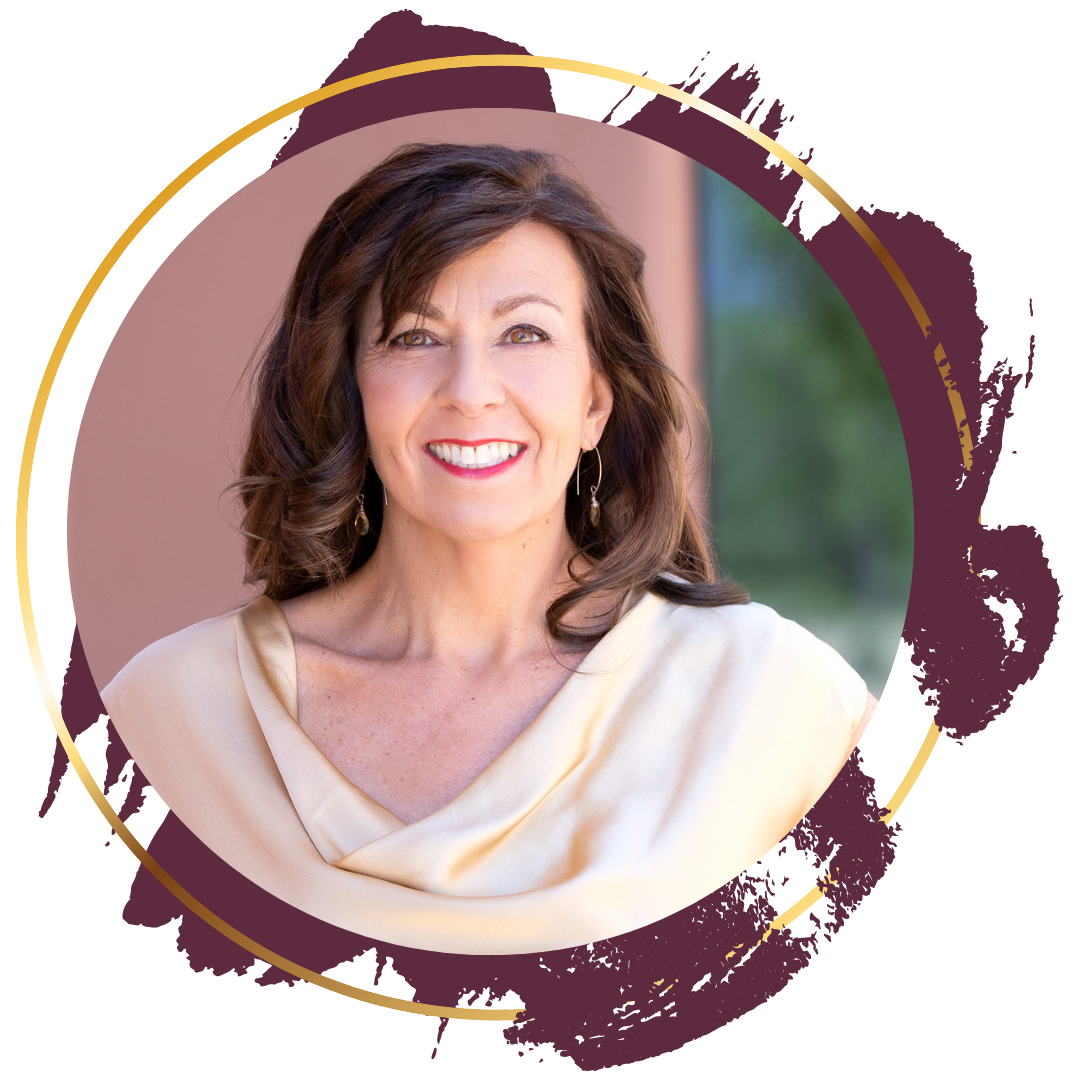 Meet Our Founder - Karen Curry Parker
Best-selling author of seventeen books, the world's top selling Human Design Author, superstar coach to Hollywood writers, billionaires and CEO's of major fortune 500 corporations, TEDx speaker, and award-winning podcaster, you'll love having Karen as your teacher. With over 25 years as one of the world's first trained Life Coaches, 23 years as an Energy Psychology Practitioner and 22 years as a Human Design teacher and author, Karen brings her passion for helping the world align with creative self-expression and authentic living to this powerful program.
With all of her personal writing, coaching, teaching and leading experience, Karen has all the knowledge needed to guide you.
What Our Team Brings:
Years of experience in Energy Psychology and Coaching
A depth of Human Design knowledge
Multiple degrees and Certifications in Coaching & the Healing Arts
Professional Mentoring & Training
The one thing that crushes your coaching practice is lack of direction, knowledge, appropriate information and professional mentoring and training by experienced professional coaches.
You need a successful all-in-one program staffed by professional, knowledgeable team members to show you how to coach with Quantum Human Design™ and build a thriving coaching practice according to your Design.
When you finally have support, accountability, and a plan, you'll be able to do the work you love, stay vital and energized with your work, and create a business that truly supports you in every way.
Then, you can leverage your unique wisdom, your skills and your expertise to help others and change the world.
The Quantum Human Design™ Coach Mastermind will:
Guide you on developing your coaching practice
Teach you how to integrate Human Design as a powerful coaching tool
Deepen your expertise and your understanding of the unique value that you bring to your clients and to the marketplace
Enable you to serve the world, do the work you love while building a practice that also serves you!
"My experience with the Quantum Human Design™ Professional Trainings and community have been nothing short of excellent. Karen's trainings provided me with a solid foundation and understanding of Quantum Human Design™ that has allowed me to soar in my business and life. The community is incredibly supportive and the level of support and opportunity that comes from being a part of the QHD community is unparalleled. 
Choosing to go through the Quantum Human Design™ training has created abundant opportunity in my business. I've incorporated Quantum Human Design™ into my business in a way that aligns with my purpose, vision, and values and serves my clients in embodying more of who they truly are. QHD is an invaluable tool that has supported the expansion and growth of my business in more ways than I can count." - Jess Bubbico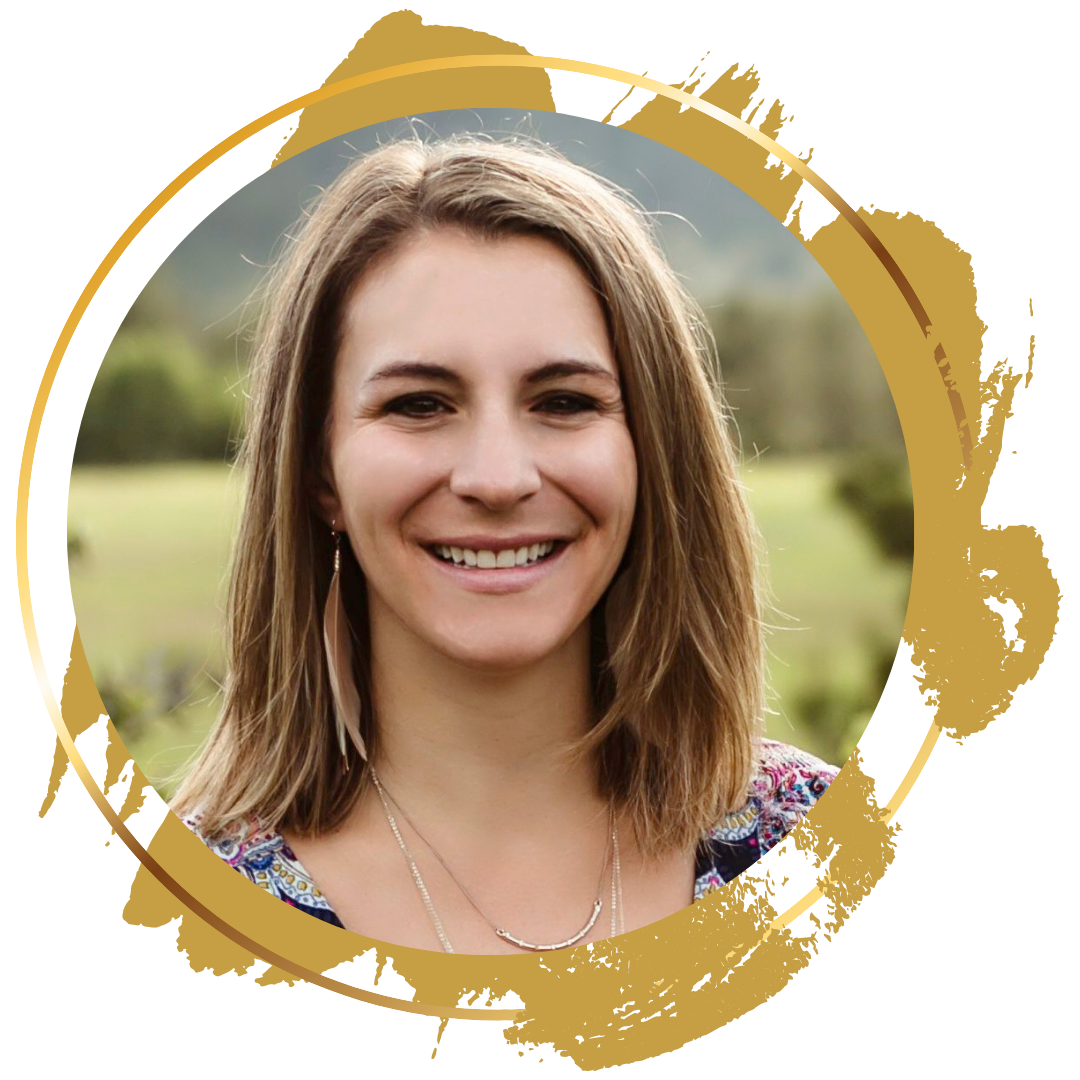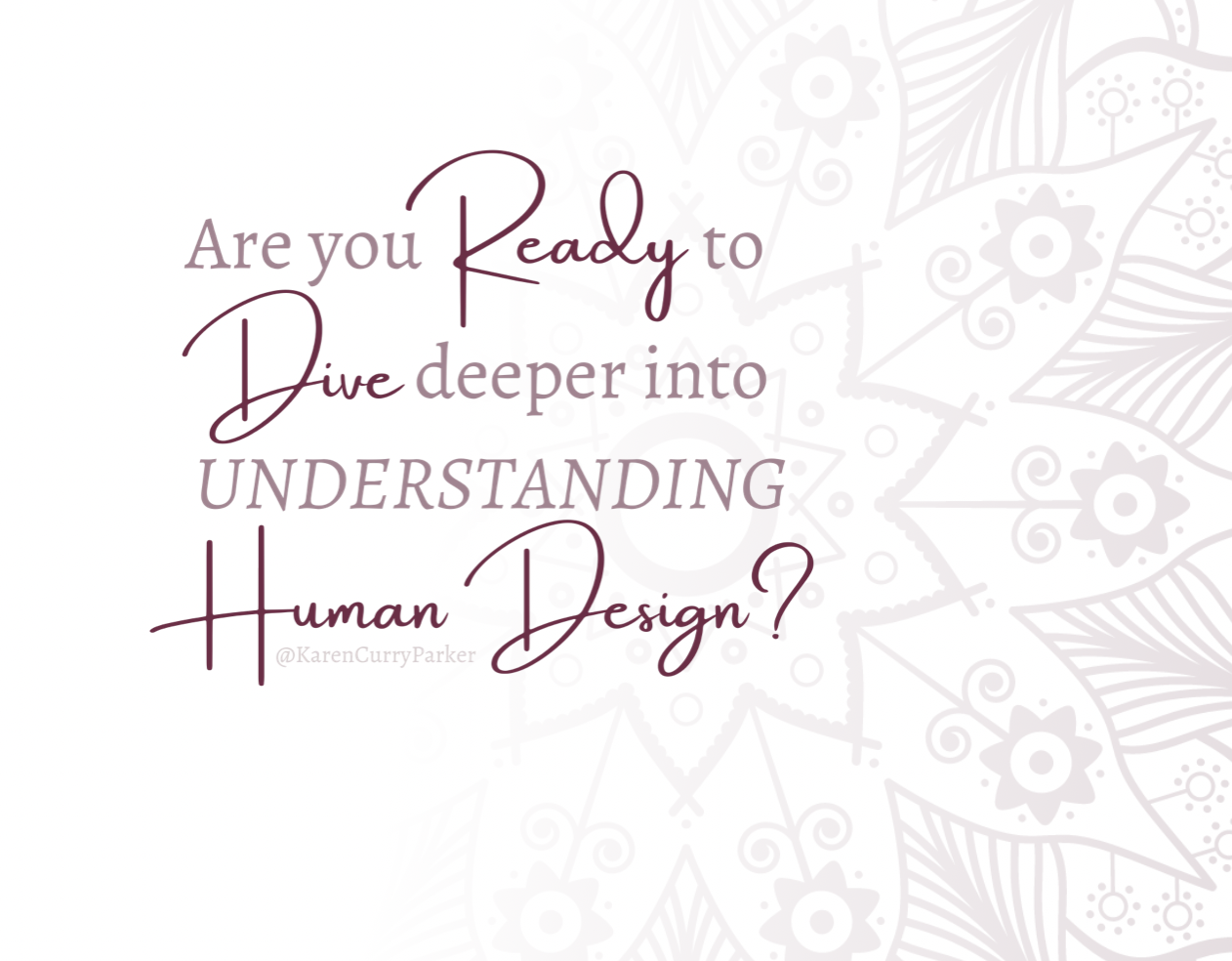 We Promise You This...
We won't let you compromise who you are, your needs and wants or your profitability to do the work that calls you.
You've seen what we mean:
Training programs that don't take into account your Human Design
Coaching models that feel forced and misaligned
Programs that teach hustle and willpower instead of alignment and authentic creativity
The ultimate Quantum Human Design™ Coach Mastermind, is taught by professional coaches with more than 60 years of combined experience who know how to help you integrate coaching, Quantum Human Design™, business building, leading edge coach strategies, integrated coaching skills and the art and science of good coaching.
When you have a team of strategic advisors, you'll be able to:
Build a thriving coaching practice
Integrate Quantum Human Design™ as a powerful coaching tool
Learn how to help clients actually LIVE true to their Design
You will also be able to tap into the incredible community for additional support and guidance.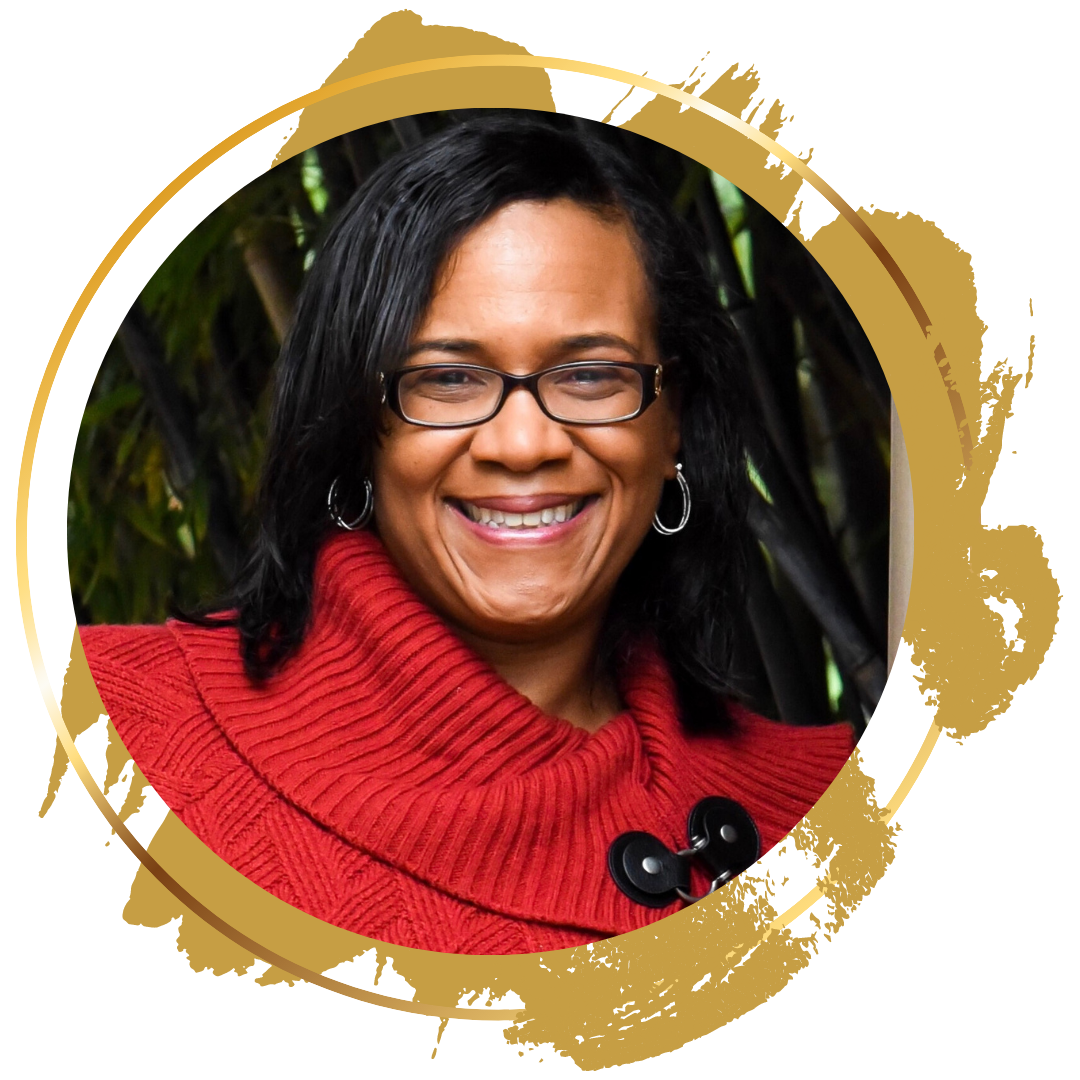 "I know that I was guided by Spirit to these trainings with Karen Curry Parker. Being a part of the Quantum Human DesignTM family has helped me make tremendous shifts in my life, relationships, and business. I have never been part of a community that offered so much support, guidance, and Love. Karen and her team are amazing!! They have been there through hard times and through the good and it has meant so much to me. 
One of the things that stands out the most is the Sincerity and Authenticity that is felt within this organization! I have learned so much about myself and how to use my Strategy and Authority to make shifts in my life that I did not think were possible in such a short period of time. 
I did not have a practice prior to joining this community, only a dream of one day having one. Now, my business is thriving and I owe that to being a part of this group. This has opened up so many doors for me and given me access to people I may have never reached on my own. I really can't say enough about how amazing this has been, it feels surreal at times. It has made me realize that dreams can come true when we align ourselves with our Design." - Clarinda Mann 
The Next Step...
Wherever you are in your journey, we'll get you to the next step. During your orientation onboarding call, we'll help you fast-track your plan and get your personalized blueprint for building your practice in motion!
THIS IS THE SPRINGBOARD TO BUILDING A THRIVING PRACTICE!
We have the exact strategy you need to build your brand position, market authority, and visibility online. We will help you stand out, remain the market leader and become the only choice in the mind of your ideal client.
WITHOUT THE HUSTLE. JUST QUIET, ALIGNED AUTHORITY.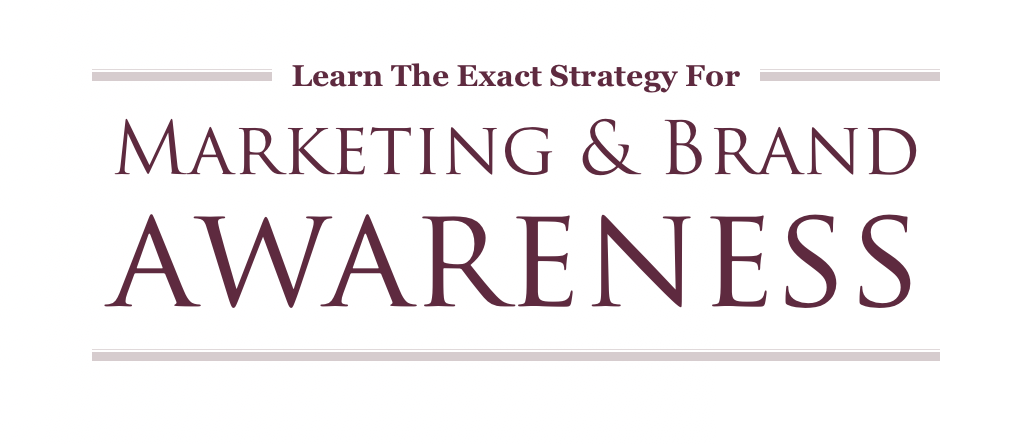 What it looks like to have a Quantum Human Design™ Coaching Practice
Below is a list of what you'll get in the Quantum Human Design™ Coach Mastermind. Your Mastermind membership includes:
Access to our weekly Mastermind Gatherings:
Personal Orientation and onboarding program
Mindset, accountability and goal-setting weekly call
Virtual Intensives
Weekly coach training
Live weekly Q&A with Senior Staff
Weekly open office hours
Weekly Q&A with Karen Curry Parker
Community:
Group Accountability Pod with weekly meetings
Curated monthly book club
Vast community of coaches
Complete Vault and Self-Study Training:
The QHD Coach model
Actionable Plans by Type
The Quantum Creativity Process
Building a Thriving Coach Practice
Coaching for Resiliency
Writing by Design
Marketing by Design
Quantum Leadership Activation 2021
Transform Your Relationships
Money by Design 2019
Quantum Money
Practical Application for your Coaching Practice:
Four 4-Hour Implementation Days
Opportunity to be featured and promoted to over 60,000 people across various platforms
12 Modules: 
The QHD Coaching Model
The Power of Personal Branding
Creativity and Human Design
Building your Platform
Action and Motivation by Type
Structuring and Delivering Your Wisdom in an Impactful and Sustainable Way (edited) 
Motivation in the Chart
Marketing for Growth
Resilience and Adaptability
Writing by Design/Camera Confidence
Special Coaching Focus Topics
Leadership and Building a Better World
Quantum Human Design™ Level 1 Professional Training Covers: 
• The 5 QHD Types, Strategy and Authority
Course includes 10+ hours of recorded audio and video classes with slides for each class
In this introductory level of training you will learn:
• A Basic Overview of Quantum Human Design
• In-depth information about each of the Five Quantum Human Design Types
• How understanding Type and Strategy for each can help people with money, relationships, parenting, health, and lifestyle
• How to help your clients make empowered decisions by helping them to connect to their innate wisdom (Quantum Human Design Authority)
*Includes Quantum Alignment System Professional Association (QASPA) Membership Benefits after QHD Level 1 Certification: Click HERE to see QASPA Member Benefits.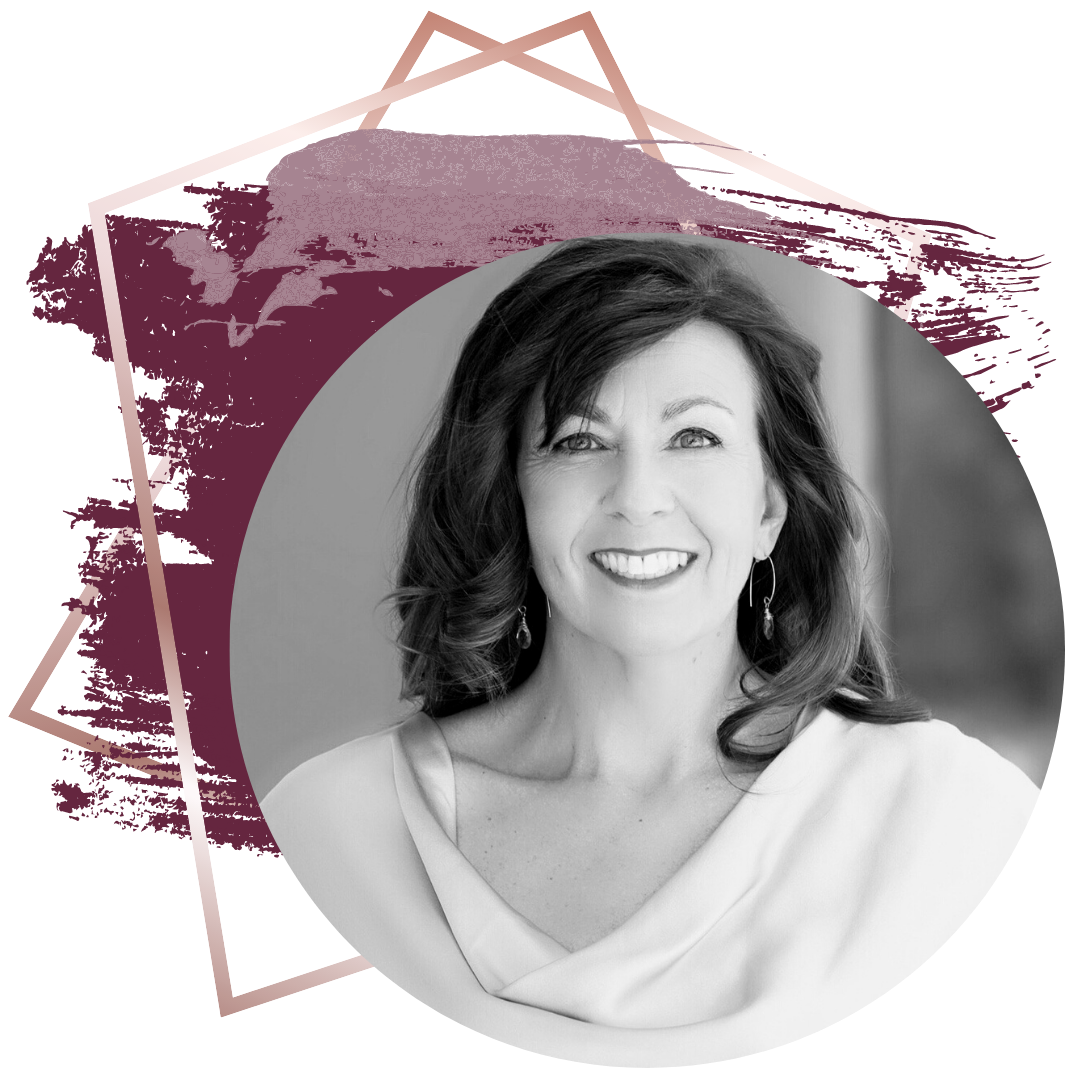 Karen Curry Parker, Founder & Creator
Founder & Creator of two professional trainings, the Quantum Human Design for Everyone Training System™ and The Quantum Alignment System™ and the Founder of the Understanding Human Design Membership Community.
She is also one of the world's leading Human Design teachers and best-selling author in Human Design, a TEDx Speaker, and has been teaching, speaking, coaching clients and training students for over three decades. She is also the Host of the Quantum Conversations and Understanding Human Design Podcasts and Co-Founder of GracePoint Publishing.
Karen has a deep love for helping people activate their highest potential, which in part is why she created Quantum Human Design™. Her core mission is to help people live the life they were designed to live by discovering who they are, what they are here to do and how to activate their authentic life path.
Karen is a 4/6 Time Bender (Manifesting Generator), Mother of eight amazing Humans, Wife of a genius and Grandmother of two emerging World Leaders. She has her BSN in Nursing, BA in Journalism and is currently working on her Ph.D in Integrative Health at Quantum University.
Cindy Harley, Instructional Content Manager, Quantum Conversation Podcast Producer and Research Assistant
Cindy is a Human Design/Quantum Human Design Level 4 Specialist and Quantum Alignment Systems Practitioner. She works on our Content Platforms and organizes the Quantum Conversations Podcast. Using her energy archetypes wisely, (Sun in the Gate 48) has led her to be one of Karen's teaching assistants. Her love of Human Design has led her to explore in many different aspects of the System.
She was a former Naval Officer who helped teach and research topics necessary to get the job done (Moon in Gate 42). It is her passion for education and bringing ideas to concept that helped her mentor other military spouses with over 37 years working with spouses' organizations. Self-proclaimed GEEK, dragon lover, and esoteric subjects, there is no topic she doesn't like to dig deep and "To Boldly Go Where No Man Has Gone Before".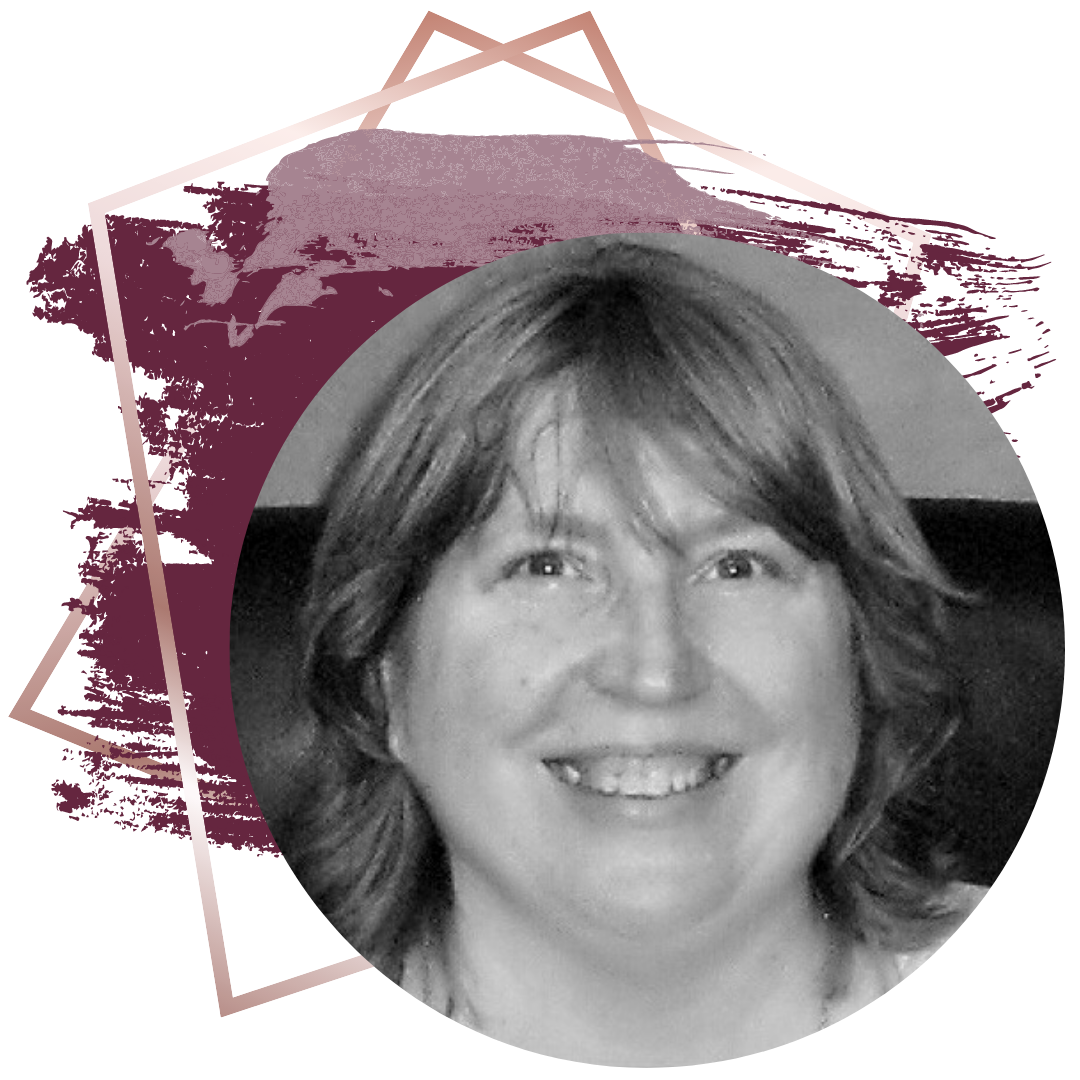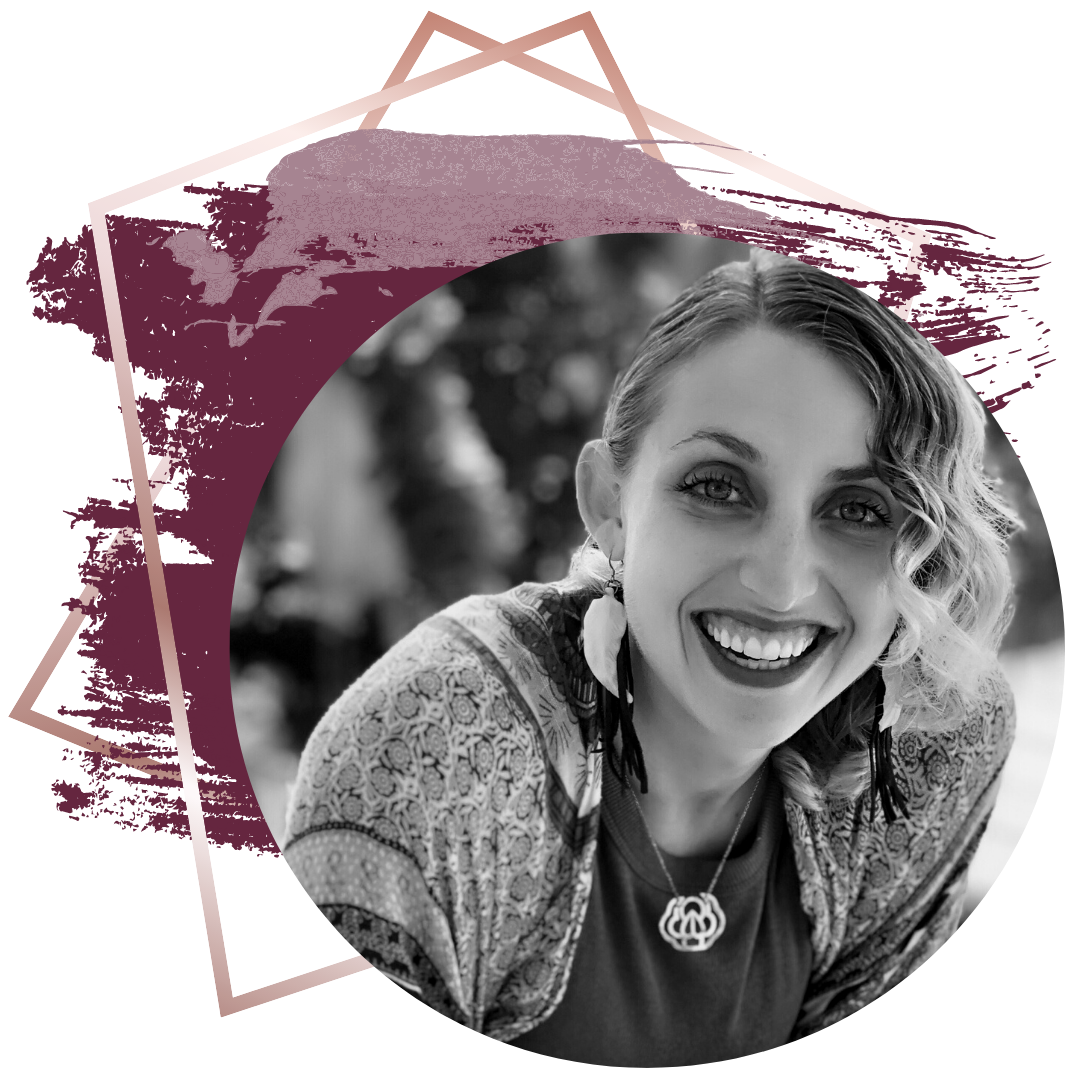 Betsy Batista, Quantum Alignment System™ Practitioner Support & Coordinator
Betsy is a healer, storyteller, intuitive and a transformational guide for those on the path of awakening. She is also a Certified Quantum Alignment Practitioner and Quantum Human Design Specialist.
Betsy has always believed in the power of stories and spent the first half of her life telling stories on stage – she even got her bachelor's degree in theater. She now uses Quantum Human Design and the Quantum Alignment System to help people rewrite their internal narratives, and empower them to step more fully into the Truth of Who They Are.
Betsy is also a wife and mother of two precious daughters, and is passionate about modeling a life that balances her roles as entrepreneur, teacher, healer, and parent. She speaks English, Hebrew and does voiceover work on the side, and is also a DONA trained doula! (We told you she was multi-talented!)
It is Betsy's dream to be a conduit for healing on the planet, so that we can create a healed, aligned world of peace, sustainability, joy, equity and justice for the next 7 generations and beyond!
Kristin Anne, Quantum Human Design™ Specialist Support & Coordinator
Kristin is Made to Love, it's what she does, it's Who she is. She even has it tattooed on her left forearm so it's the first thing she sees when waking up every day as a reminder of why she's here, especially on the days it feels harder to Human.
She's had the honor and privilege for over a decade of being the person in people's lives that she used to wish was in hers. She has over 20 years of business/office management and administrative experience (She loves a good spreadsheet!) She's also obsessed with organization, streamlining, simplification, details and communication.
She's a 2/4 Time Bender (Manifesting Generator), Gemini Sun & Moon and Leo Rising, Certified Quantum Human Design Specialist, Yoga and Reiki Practitioner. She is also a wife to an amazing and supportive partner, Momma of two precious fur babies and Soul Sister to many incredible friends who she considers family, a bunch of who she's met through the beautiful and amazing community that Karen has built.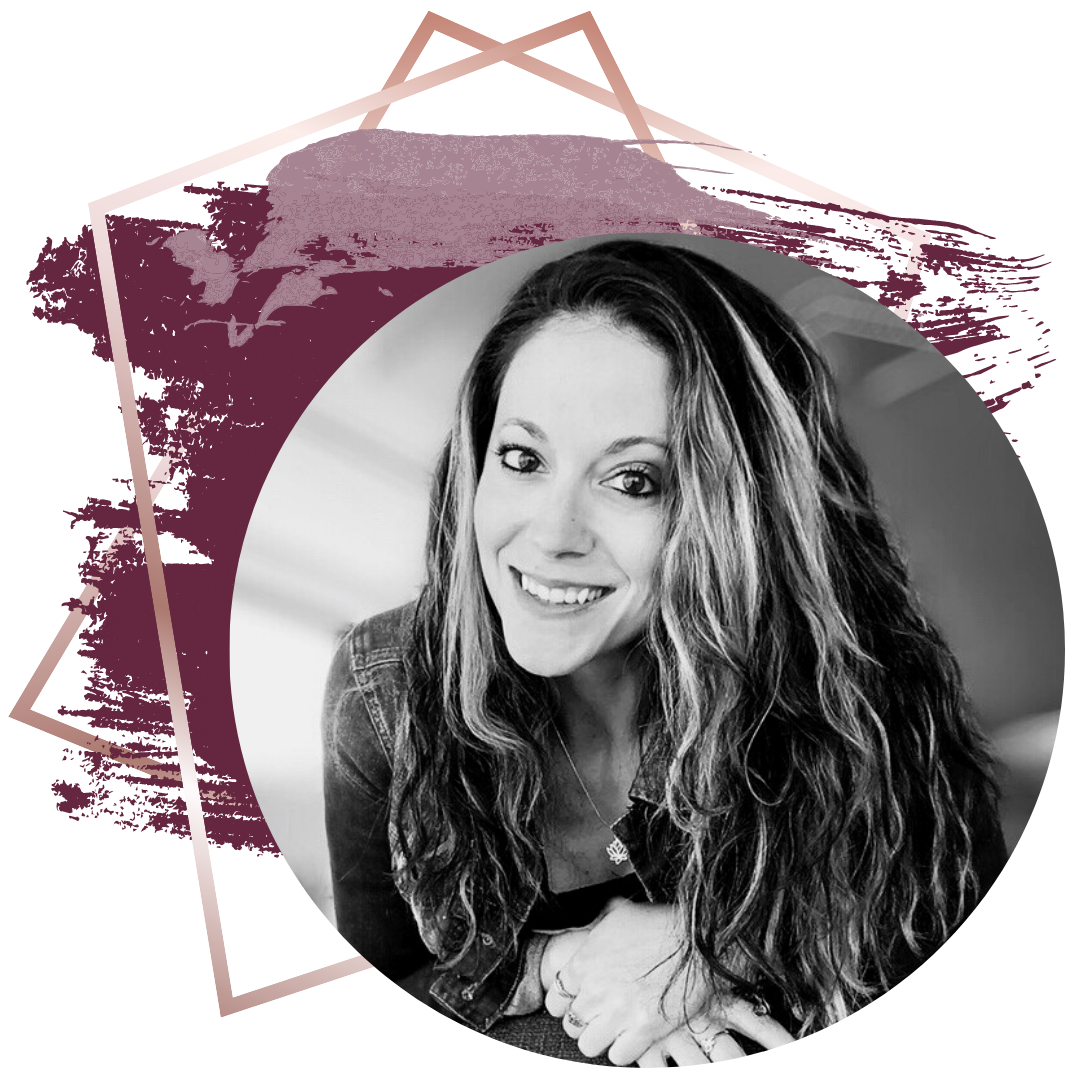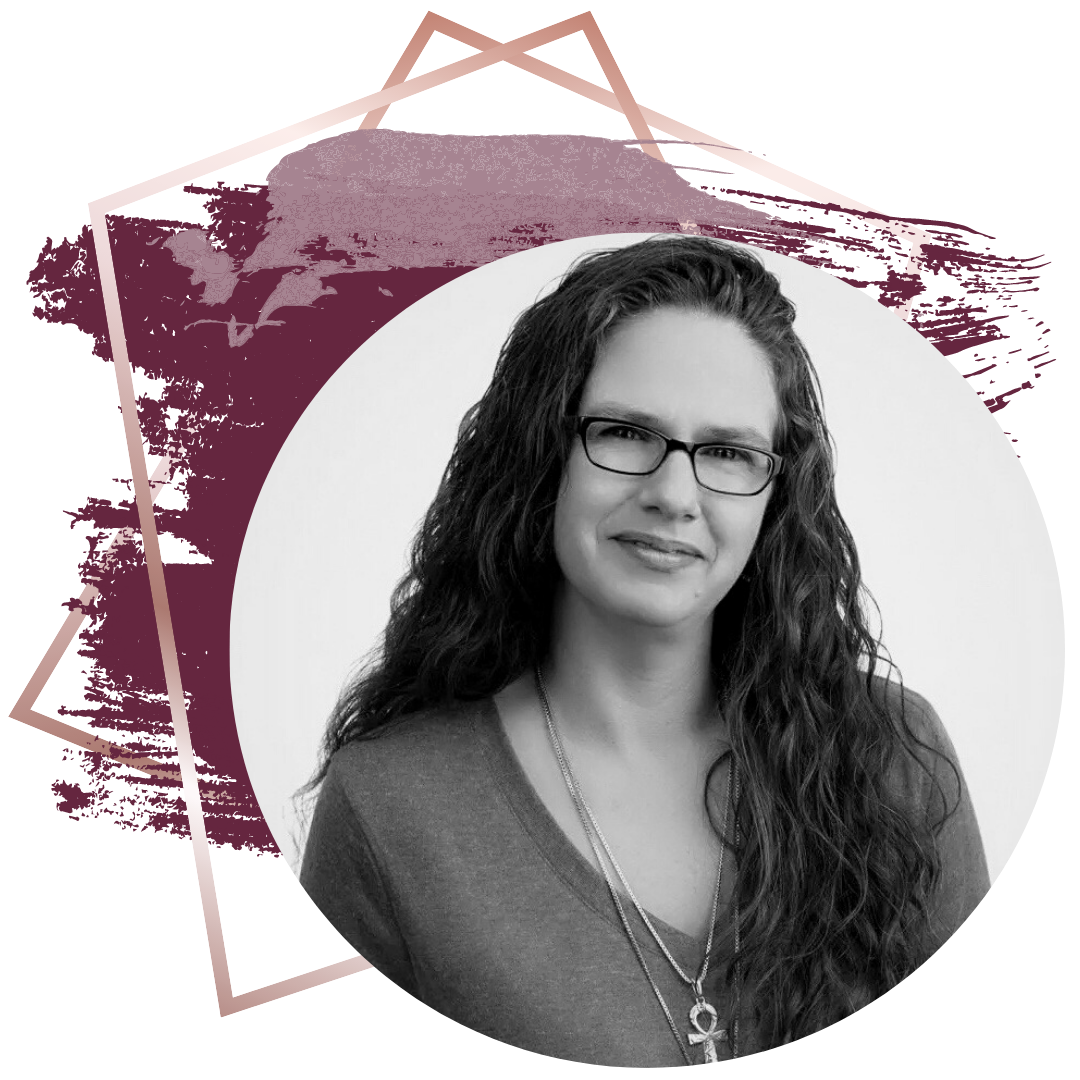 Jamila Jamie, Executive Assistant & Accountability Coach
In addition to all the other hats she wears, Jamila is also certified in numerous other energy healing and psychology techniques.
She has been studying under Karen for over 10 years…if Karen has taught it, Jamila has taken it. Jamila brings her own flavor and vast wisdom in a unique way that is able to bridge traditional Human Design with Quantum Human Design.
By day she is known as the "Keeper of the Keys to the Kingdom" aka Karen's Executive Assistant. She manages all things related Karen's schedule, calendar, correspondence, and serves as a community safe haven.
In Jamila's personal life, she's a cosmic pirate…A healer & lover of all things Quantum Physics, Energy, Human Design, Alchemy & Magic – with a weakness for pit bulls, mysticism, Rumi, spreading love & doing her part to make the world a better place. Jamila is also a Certified Quantum Alignment System™ Practitioner & Quantum Human Design™ Specialist, Certified Homeopath and Quantum Energist.
Don't Forget Our Community
We offer daily live zoom calls where you can get one-on-one feedback on your progress, coaching and accountability. You're not a number here. We get to know you intimately. You can jump on a call whenever you feel the need or just would like to connect. There is no obligation to stay long, or to contribute. Fast-movers, deliberate thinkers, introverts and lurkers are all welcome.
This isn't just a Q&A. It's mentorship, strategy and hands-on support – every step of the way.
FAKE BONUSES, FALSE SCARCITY & FEAR-BASED MARKETING? They're not for us. When you're the real deal, you don't need any of that to win. You know if this is a match for you. If you are feeling scared, unsure or hesitant, jump on a call with one of our advisors to discern if this is the right program for you.
What We Stand For
Through Quantum Human Design™ Coaching, Karen Curry Parker has trained thousands of people to use Human Design as a Coaching Tool.
Our mission is to wake people up to the power of their innate Creativity and unlimited potential. We do this by teaching and modeling Grace, contribution and alignment with authentic living. Through our commitment and devotion, we show people their unique role in the evolution of humanity and their vital and irreplaceable place in Divine Order.
We are Cosmic Revolutionaries who usher in a new era of equitable, sustainable peace and lead the world in aligning with the consciousness that creates unlimited sufficiency for all the world.
"Karen Curry Parker is a generous, masterful teacher who honors the unique presence we all are. QHD's support team members are as generous with their time, as nurturing and as upbeat as Karen. The experience has been interactive and offers deep insight into the human experience. I highly recommend this training! 
I currently coach cancer patients or people wanting to live their life in its highest expression possible. I believe, with knowledge, there's power and Truth! Illness many times occurs when life is out of balance. By knowing your Type, Authority and Strategy, one can see if they are in alignment and living out their highest Truth. A shift in perspective and understand can have great impact at remembering who you are. I use this information in my coaching practice, layered with Shamanic exercises, and energy work." - Caryn Murray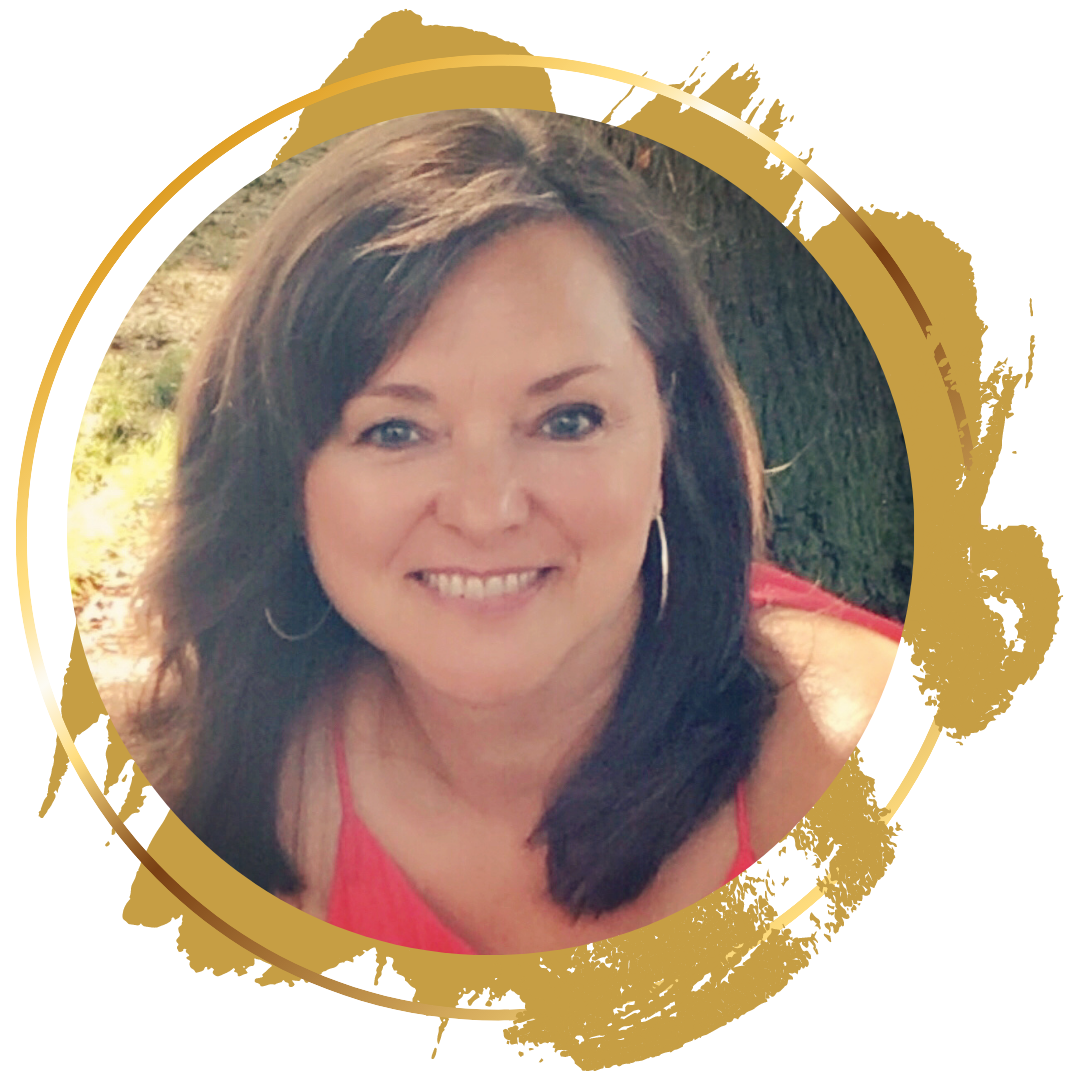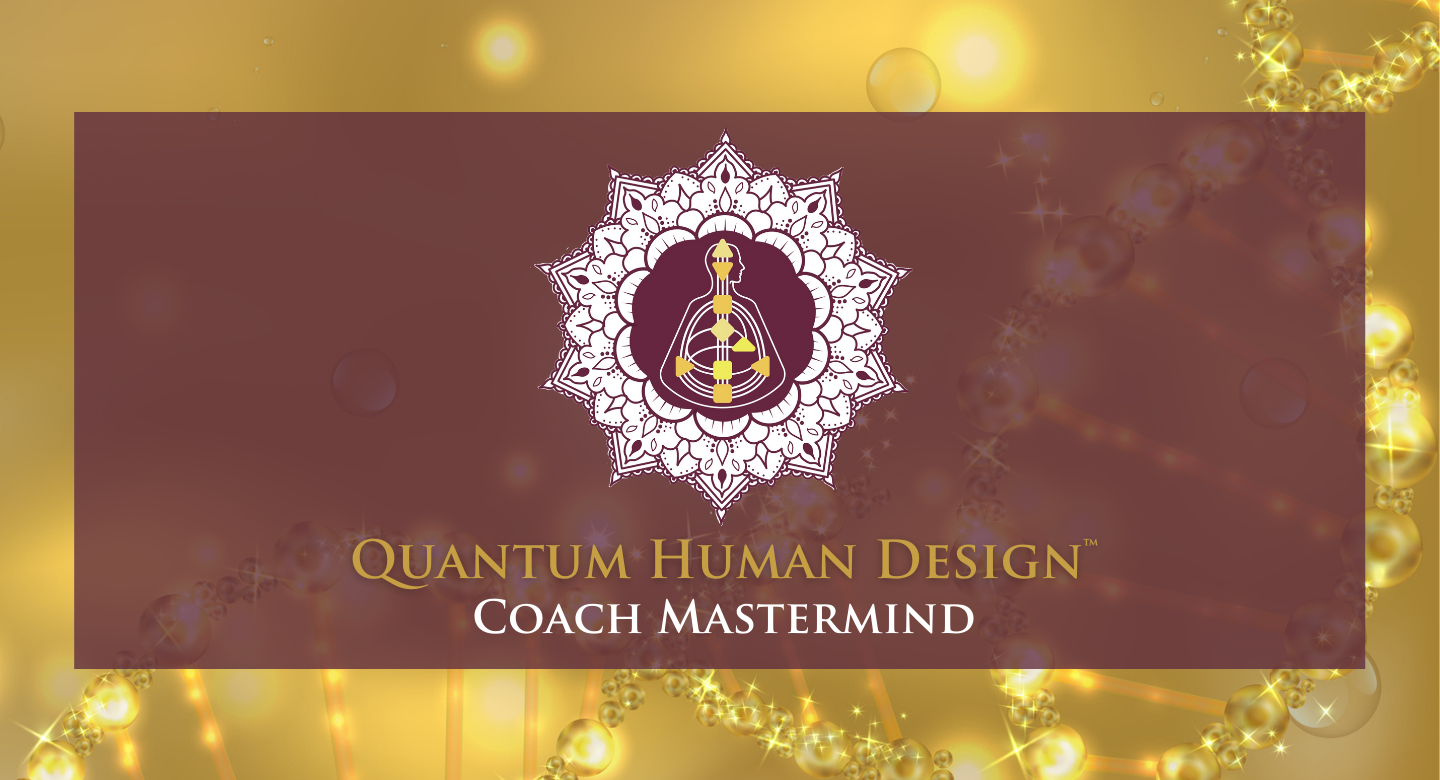 This Program Includes:
Personal Orientation and onboarding program
Mindset, accountability and goal-setting weekly call
Virtual Intensives
Weekly Coach training
Live weekly Q&A with Senior Staff
Weekly open office hours
Weekly Q&A with Karen Curry Parker
Group Accountability Pod with weekly meetings
Curated monthly book club
Vast community of coaches
You can choose to pay with one easy payment or a flexible monthly payment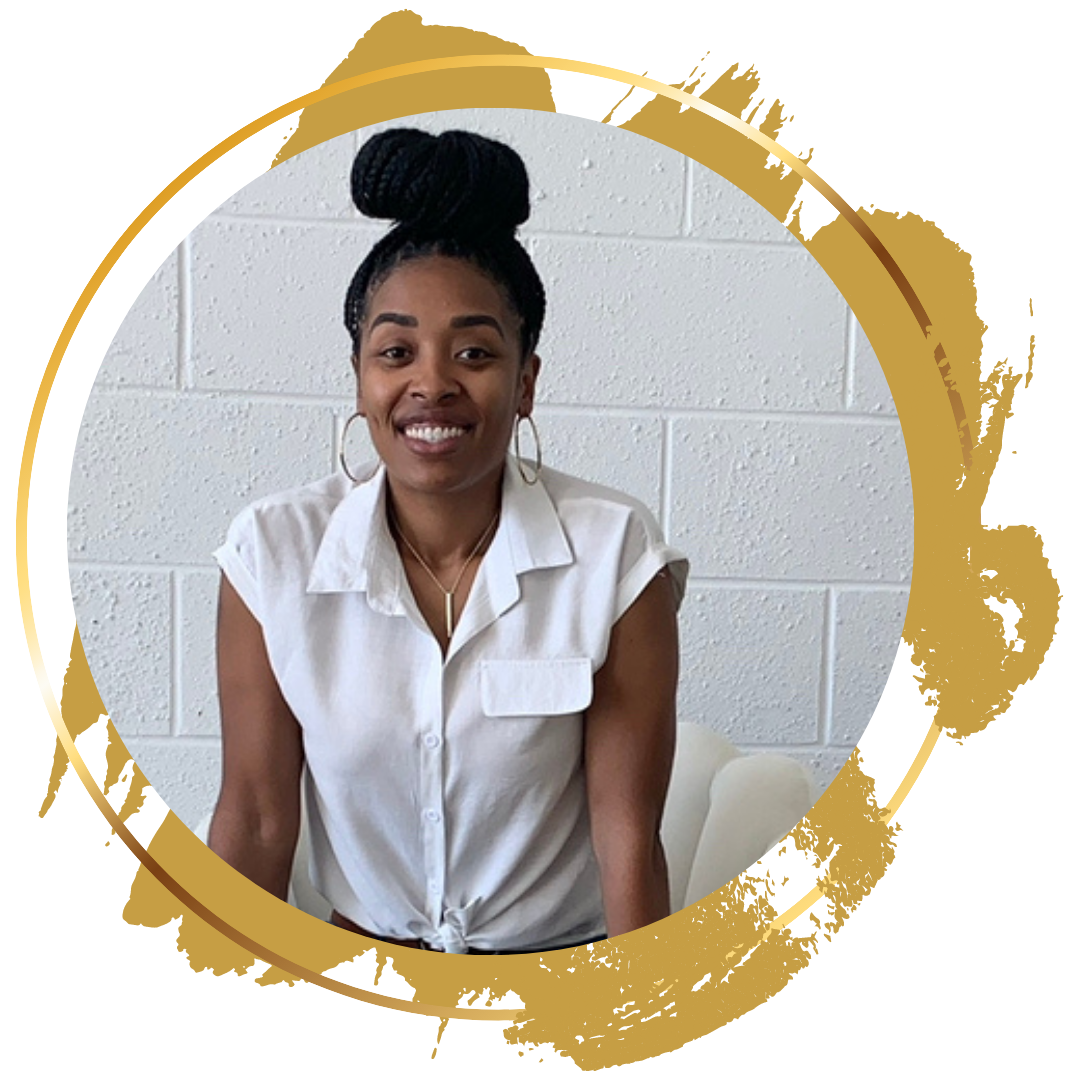 "I love this community. I feel so included and supported ! With the membership not only am I getting support with how to help my clients they are allowing my business to become more visible which I am grateful for. Because of what I have learned about human design I have since learned how to weave this into the work I do with my clients. This has allowed them to fully understand themselves!" - Dr. Nicolya Williams
Current Available Trainings
Check your inbox to confirm your subscription