They want clarity, the next right step, confidence and a clear path to create a truly meaningful life. They want passion, authenticity, the right work, the right recognition, aligned power and influence. They want a life aligned with their purpose, a way to build a life that resonates with their Hearts and their values and the freedom to do it their own unique way.

They need you to coach them.

All of the challenges you've endured, the wisdom you've gleaned, the resilience and courage you've cultivated can help others do the same.

Are you ready to lead the way?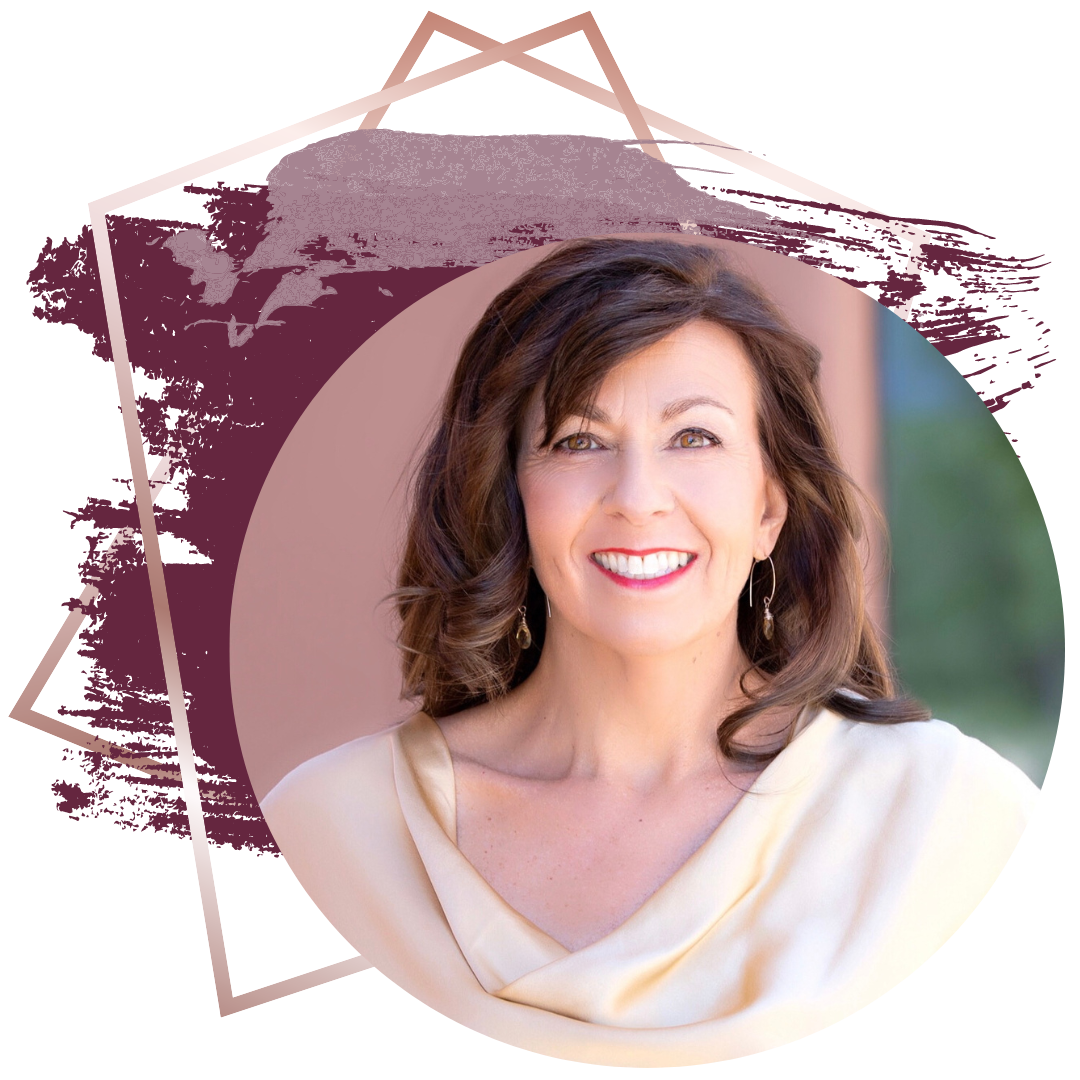 "Hi! My name is Karen Curry Parker. 
If there's one big takeaway I've learned from working with thousands of people since the 1990's, it's that the single biggest cause of pain and suffering on the planet is the disconnect people experience when they're not living an authentic life.
It can look like anything from financial problems, relationship issues, physical pain, creative blocks, and even spiritual suffering. However, when people discover who they truly are, they're not only able to relieve that pain, but can accelerate their personal fulfillment and create truly meaningful lives at the same time.

Human Design helped me tailor my coaching to best meet the needs of my clients and dramatically reduced the amount of time it took for my clients to meet their goals and create success. With results like this, I knew I had to create a system that would teach other coaches how to do the same. 


With more people quitting their jobs than any time in history, people are looking for a way to create something better, more aligned and meaningful. the world needs coaches who can laser-focus their skills and knowledge and know exactly how to guide and lead clients to create a sustainable and truly abundant life, in the way that's right for them.


Helping people navigate this uncertain time is essential. Now, more than ever, high-quality coaches, well-versed in helping people pivot and be resilient are needed.


The Coach who completes this training and uses it with great success are one-of-a-kind individuals who have some similar traits and goals. You might be one of them! 


If you… 
• Have a deep desire to make the world a better place
• Are building a practice as a life coach or healer
• Want to help people create a life they love
• Enjoy helping people see their potential 
• Know that any other work pales in comparison 
• Believe that, with the right support, people can experience meaning, fulfillment, joy, and impact the world with who they are…
Then this training is for you! 


The Quantum Human Design Coach Mastermind can empower you to:
• Build a strong foundation for your coaching practice 
• Deepen your business mastery
• Become a better coach
• Connect with a world-changing tribe of like-minded people
• Help people navigate life with grace, resiliency and authenticity
• Take Your Clients to New Heights
• Confidently use Quantum Human Design as a life-changing coaching tool


The knowledge you will learn from QHDCMM will help you help others: 

• Create better health and wellness 
• Achieve higher states of vitality 
• Find more meaning in life 
• Have deeper and more fulfilling relationships 
• Discover a deeper spiritual connection 
• Create the lifestyle that supports and nourishes them
• Unlock their natural creative powers so that they can create a life that sustains them, no matter what is happening in the world 

And you get to reap all of these benefits too! (*In fact, the Quantum Human Design Coach Mastermind actually starts with a big picture inventory of YOUR life to help you strengthen the foundation of your coaching practice so that you build or scale your practice in the way that's right for your Design.)

If you've been trying to learn or use Human Design in a way that is practical and helps you help more people, but you don't know where to start or what to do next, it's not your fault. The maze of Human Design information can be overwhelming to navigate. It's an elegant system that can be complex to learn - even though it's actually pretty simple.

Not only that, in spite of the many amazing Human Design programs out there, most don't teach you how to actually USE Human Design as a coaching tool. The language in traditional Human Design is clunky and doesn't always speak to the awakened potential in your clients so you're hesitant to use it without modifying it in a way that lifts your clients up. 


If you've been looking for a way to do good and important work in the world as a Coach, but you don't know what to study, how to make sure what you learn is relevant to coaching or helping others heal and you're wondering how to actually turn coaching into a profitable business without burning yourself out, the Quantum Human Design™ Coach Mastermind Program offers you the depth and practicality of a Human Design coach training program with a system that helps you build a strong foundation to either build or scale your coaching or healing practice.

Introducing the Quantum Human Design Coach Mastermind Program:
In this year-long program we work with you, through online and live training, to help you master the complexities and the power of Quantum Human Design™ and to learn to use Quantum Human Design™ as a coaching tool that dramatically accelerates your client's success. 


To master this system, you need a depth of knowledge that's delivered in a way that helps you quickly integrate the information you need. You need to learn from experienced people who understand the full scope of traditional Human Design and Quantum Human Design™ and can help you know exactly how to use these two systems as a coaching tool. You need a specific model that helps you craft an actionable plan for your clients so that they don't just learn about their chart, they discover exactly what they need to do to use the chart as a "map" to build an authentic life.


We'll also help you learn how to build a sustainable coaching practice in the way that's right for you and your unique energy blueprint.


So you can keep doing the work you love…

How Does it Work?

When you enroll in the Quantum Human Design™ Coach Mastermind, we carefully assess you and place you in a cohort of peers who will support you and work with you over the course of the year. You will be placed in a "pod" with peers who share similar goals and intentions so that you have a built-in community of people with hands on your back and who "get" what you're working on creating.


Each week, you'll meet with Karen Curry Parker or Senior Coaching Staff in group sessions where you'll receive live coaching, Q&A sessions and feedback for your work. You'll also receive a weekly online lesson related to the particular topic covered in the Monthly Module. 
Every quarter during the program, you'll also join a live 4-hour intensive (implementation) workshop where you'll work in-depth on a relevant topics related to the content.
You'll also get online "bonus" classes, such as the "Writing by Design" program, to help you deepen your coaching skills and build your coaching practice.
We also have an optional "book list" that help anchor the topics we cover and additionally invite guest speakers and trainers to come share their knowledge and wisdom with you.

There are Tens of Thousands of People Out There Who Need Your Coaching
However, the one thing that crushes your coaching practice is lack of direction, knowledge, appropriate information, and professional mentoring and training by experienced professional coaches.
You need a successful all-in-one program staffed by professional, knowledgeable team members to show you how to coach with Quantum Human Design and build a thriving coaching practice according to your Design.
When you finally have support, accountability, and a plan you'll be able to do the work you love, stay vital and energized with your work and create a business that truly supports you in every way.


Then, you can leverage your unique wisdom, your skills and your expertise to help others and change the world.



The Quantum Human Design™ Coach program will guide you on developing your coaching practice, learning how to integrate Human Design as a powerful coaching tool, deepen your expertise and your understanding of the unique value that you bring to your clients and to the marketplace.
Serve the world and do the work you love and build a practice that also serves you.
WE PROMISE YOU THIS: We won't let you compromise who you are, your needs and wants or your profitability to do the work that calls you.

What You'll Get in the Quantum Human Design Coach Mastermind:

• Access to our weekly Mastermind Gatherings
• Orientation and onboarding program
• Mindset, accountability and goal-setting weekly call
• Virtual Intensives that cover topics like Sales Letter Writing by Design, Creating a Press kit, Podcast Production Training and more!
• Weekly Coach training
• Live weekly Q&A with Senior Staff
• Weekly Q&A with Karen Curry Parker
• Daily online support in our community
• Review and feedback of your websites, sales copy and business strategies
• Expert Guest Speakers, including one of TEDx's top speaker coaches
• Intensive Quantum Alignment Program (EFT and Quantum Human Design™) to help you blast through any blocks that you have about making money and being visible in the world


Community:
• Group Accountability Pod with weekly meetings
• Optional book club
• Vast community of Certified QHD Specialists


Complete Vault and Self-Study Training: (valued at over $3K)
• Quantum Leadership Activation
• Transform Your Relationships
• Money by Design
• Quantum Money
• Writing by Design
• Quantum Alignment System™ Foundation Course
• Quantum Business Activation Quantum Alignment Program (QAP)
• The Solar Plexus Mutation
• QAS Resiliency Keys
• Quantum Narrative
• Quantum Human Design™ Levels 1 & 2 Professional Training


Practical Application for your Coaching Practice:
• Multiple Weekly Live Coaching Sessions and Q&A
• Four 4-Hour Implementation Days
• Opportunity to be featured and promoted to over 60,000 people across various platforms


7 Powerful Modules Covering the Following Topics:
• The QHD Coaching Model
• The Power of Personal Branding
• Creativity and Human Design
• Building your Platform
• Action and Motivation by Type
• Funnels and Launches
• Motivation and Resiliency

We Guarantee Your Results
If you attend all the live coaching calls, do all of your "homework", watch all of the instructional videos, attend all the live 4-hour intensives and submit questions - in other words, if you participate fully in the program with a curious and open mind and you're willing to apply what you learn - I guarantee that you will have a sustainable and enduring coaching practice built by the end of the year-long program or I'll give you your money back. That's a strong guarantee that I stand behind because I know the information in this program helps coaches and healers build thriving practices. I've seen it again and again for more than 25 years.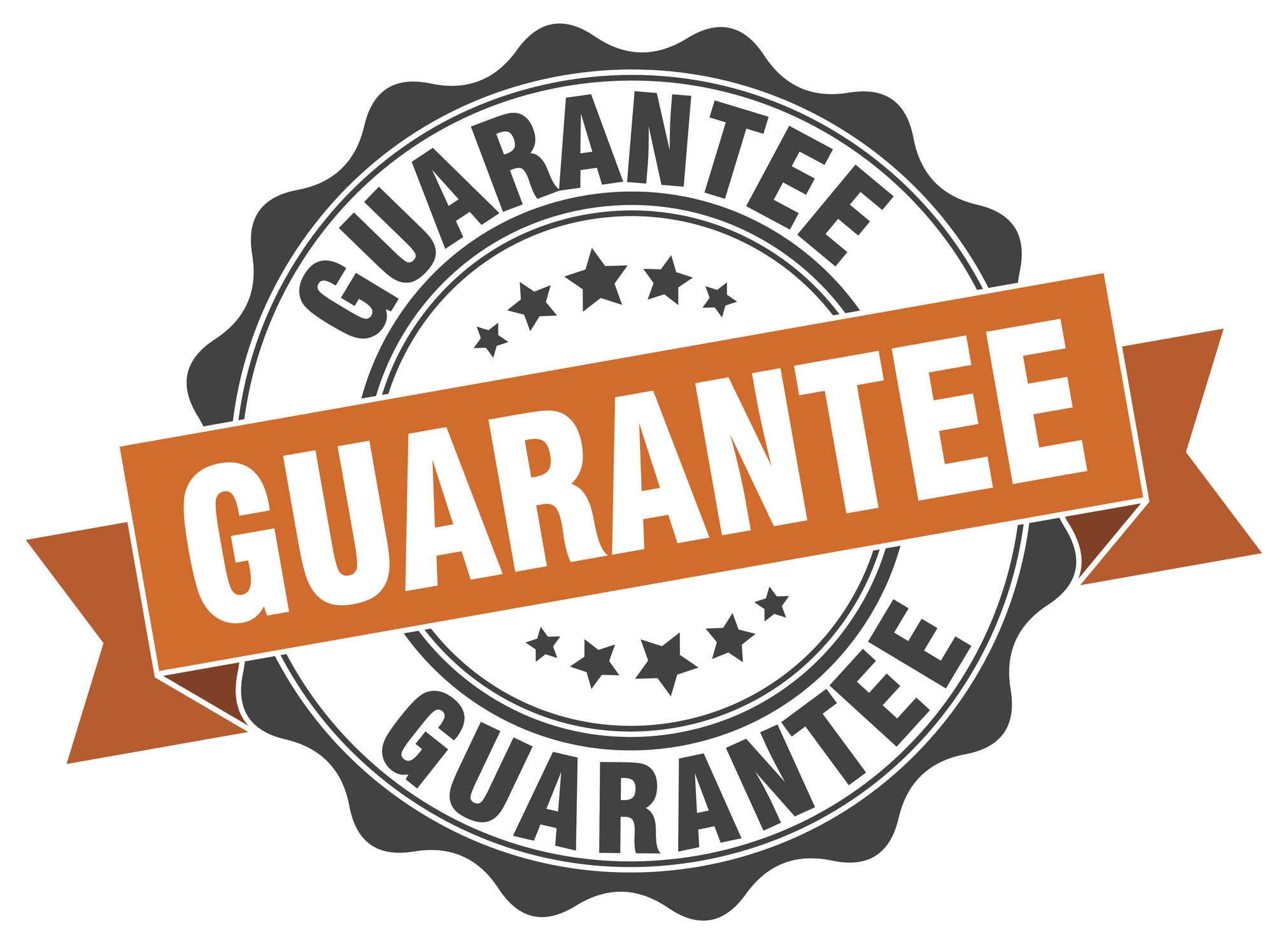 But Don't Take Our Word for it….
Here's what some of our students have to say: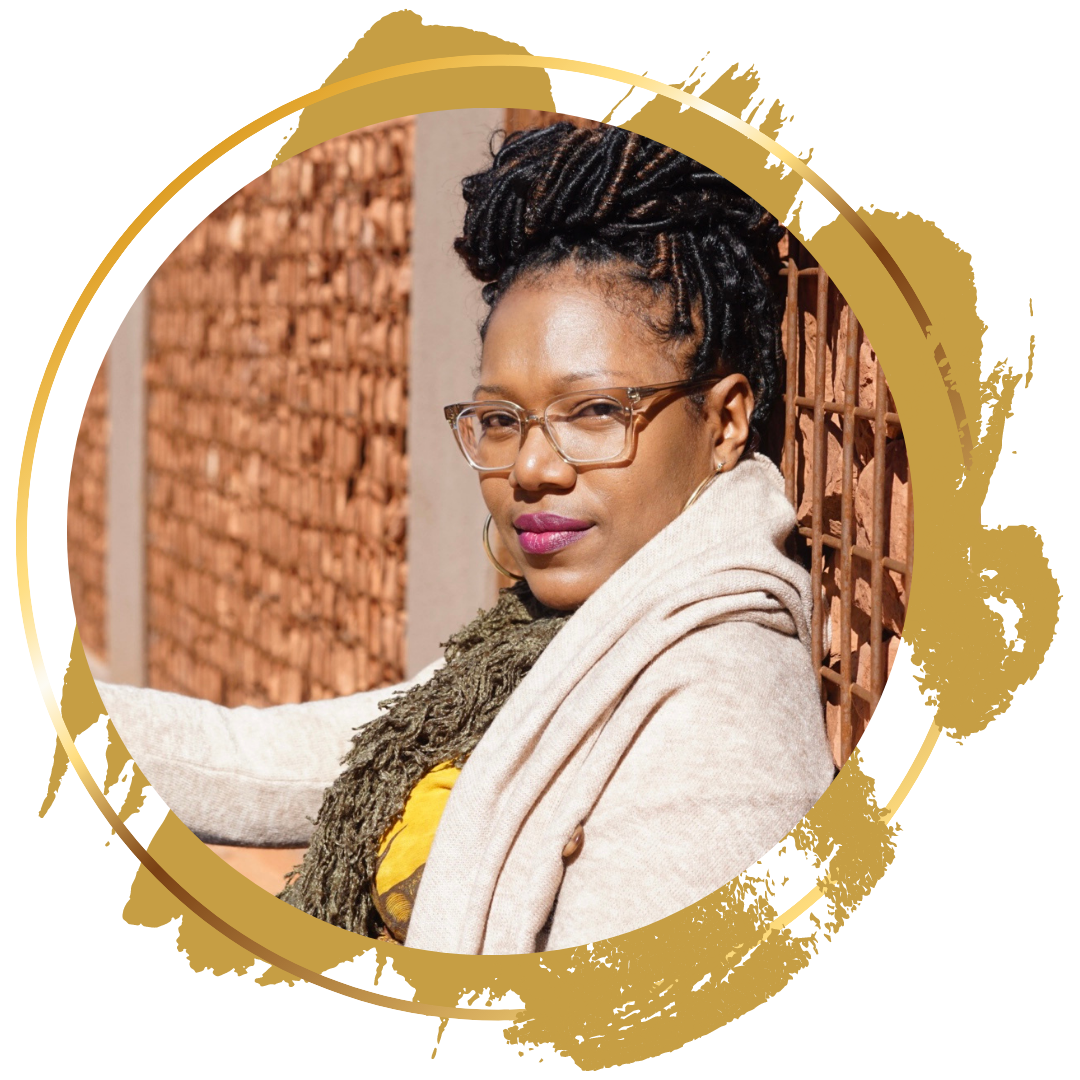 It's great receiving guidance that's aware of the "spectrum" of types of personalities, because a lot of the business coaching out here is just based on a formula and they're not considering the person. And if the formula doesn't work for you, then you end up feeling it's got to be something wrong with you. And this has been way more comforting. I can finally see all the pieces coming together. The foundational setup is solid. There's just so much care and support. The team is amazing! Like, the support is there, whatever you need, it will be addressed. You have access. It's just really, really supportive.
- Nikki Howard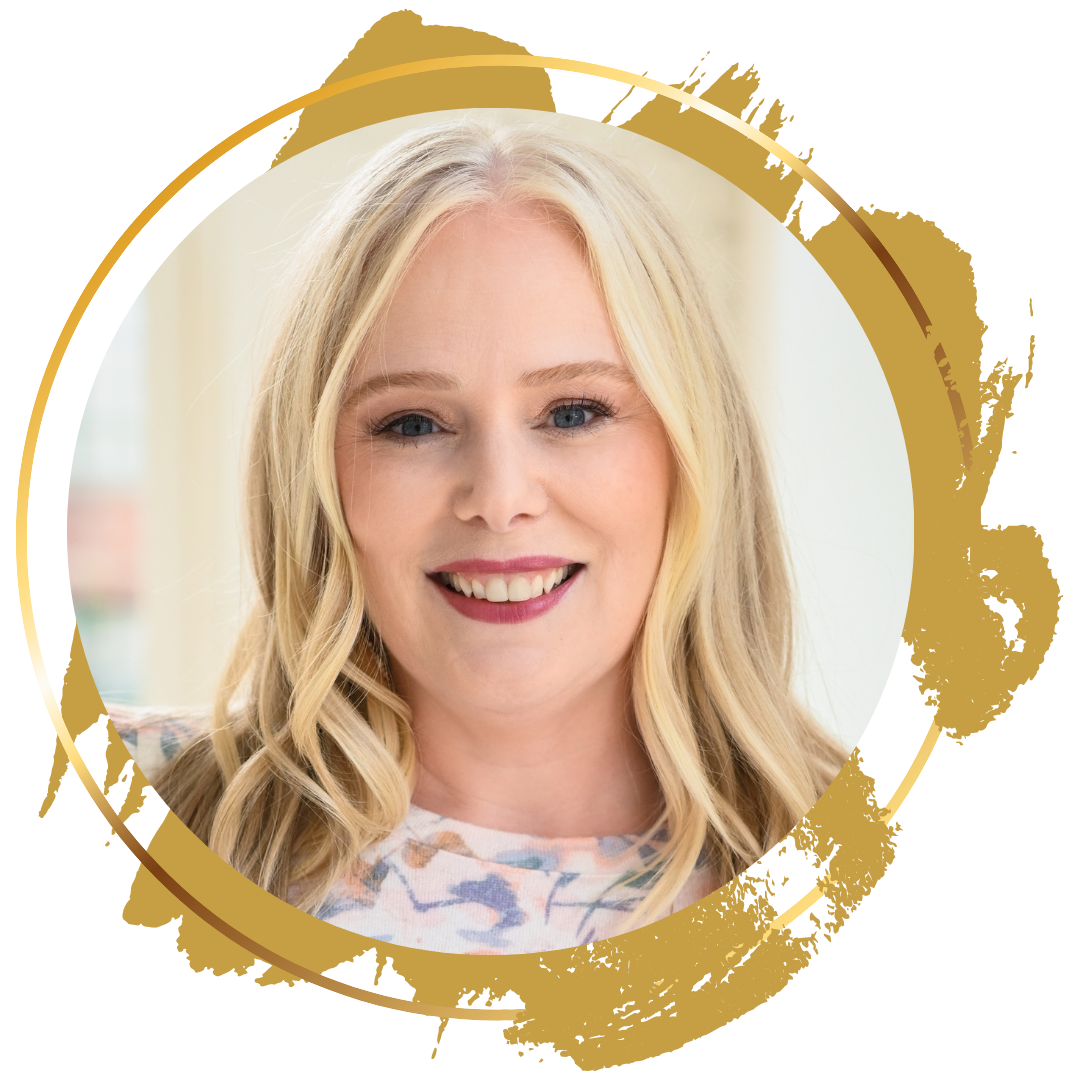 I came into the QHD Coach Mastermind program new to Human Design and without an existing coaching practice. The program has helped me get clear on the mission of my business as well as my own purpose and what I am here to share. It provides plenty of space for introspection and healing, but also guides me through the practical steps needed to get my coaching business off the ground. Karen and Jamila have created a loving and supportive environment that gives me the condence to bring my vision to life. I'm grateful to learn from them and to be in the CMM community.
- Jill Robinson

I have been a business owner for over 20 years and have been blessed with multi-seven figure success. However, even coaches need coaching and we all need community. I have found so much value in the QHD Coach Mastermind, learning how to incorporate QHD into my business, revisiting things I already had in place and improving them, learning new things, gaining visibility, and building relationships with other QHD practitioners. The program starts at the beginning so it is excellent for the new business owner and seasoned business owner a like. Thank you for a great experience.
- Nancy OKeefe

Karen Curry Parker, Founder & Creator
Karen Curry Parker is a Transformational Teacher, Speaker & Coach. She is a multiple Best-Selling Author, EFT (Emotional Freedom Techniques) Practitioner since 2000, Life Coach since 1998, original student of Ra Uru Hu, and one of the world's leading Human Design teachers since 1999. She is also a Quantum University Ph.d Student/Guest Lecturer and a TEDx Presenter.

Karen is the Founder & Creator of two professional trainings, the Quantum Human Design™ for Everyone Training System and The Quantum Alignment System™ and is also the Founder of the Understanding Human Design Membership Community. She is also the Host of the Quantum rEvolution and Cosmic Revolution Podcasts and Co-Founder of GracePoint Publishing. Karen has a deep love for helping people activate their highest potential, which in part is why she created Quantum Human Design™. Her core mission is to help people live the life they were designed to live by discovering who they are, what they are here to do and how to activate their authentic life path by waking them up to the power of their innate creativity and unlimited possibility. 

Karen is a 4/6 Time Bender (Manifesting Generator), Mother of eight amazing Humans, Wife of a genius and Grandmother of two emerging World Leaders. She has her BSN in Nursing, BA in Journalism and is currently working on her Ph.D in Integrative Health at Quantum University.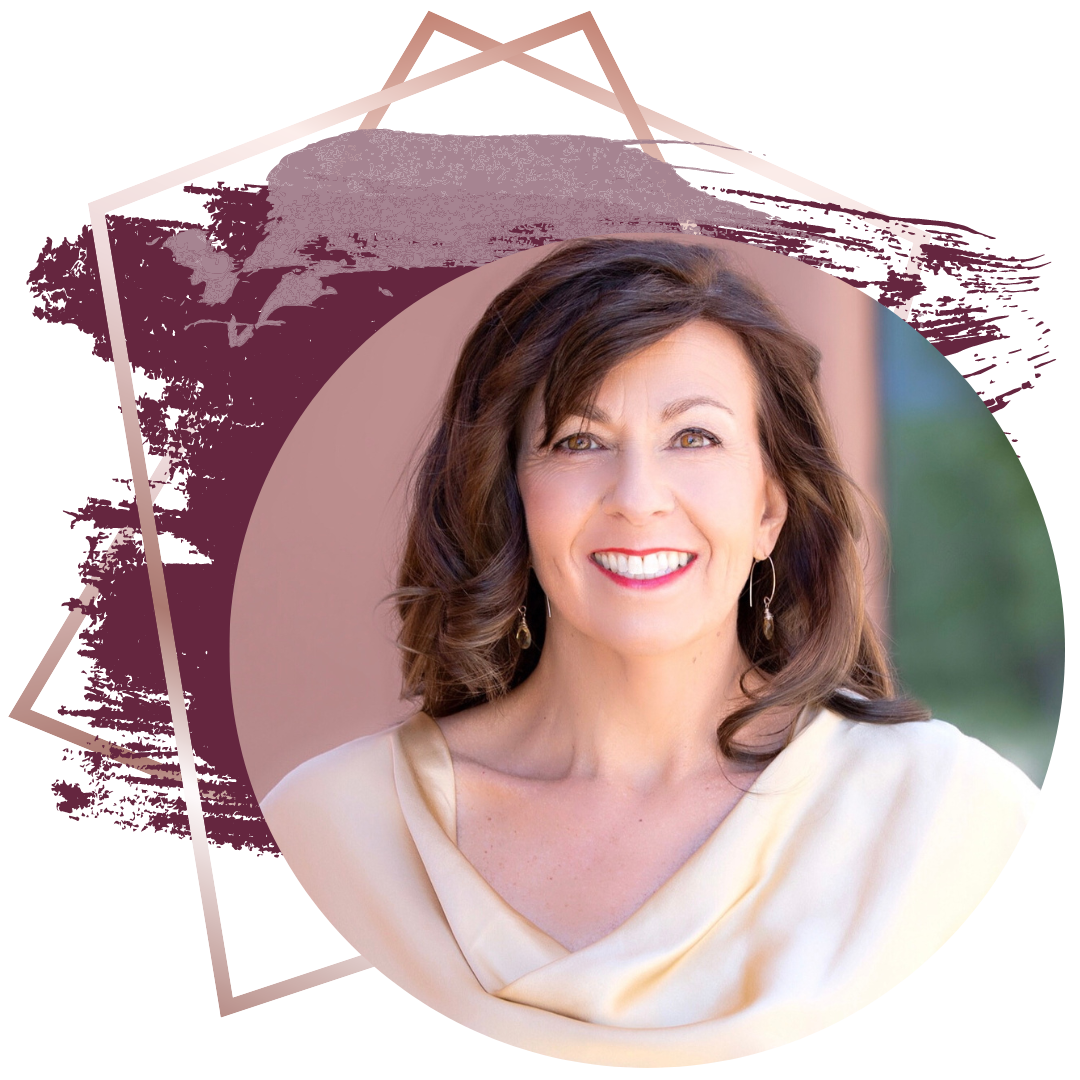 Michelle René Robinson, Coach
Michelle René is a Soul Journey Guide, a 5/1 Orchestrator/Projector and a Certified Quantum Human Design™ Specialist. 

Michelle has successfully completed Liberatory Facilitation Training, Coaching as Activism and the 4 Skills of Radical Relating. She is also a Certified Yoga & Meditation Instructor and a Certified Health & Wellness Coach.

Michelle created her signature program The 7 Jewels which is a framework that supports us to take the practical, and detail-rich guidance of Human Design and integrate it in a way that will allow ourselves to heal, decondition and center our most authentic selves, skills and vision as we seek to create change from within and the world around us.

Michelle draws from over thirty years of business experience and has gained invaluable wisdom throughout her life. Her work focuses on helping women heal their hearts, step into their power and use their voice with grace, so they can live out their purpose and embrace the life their Soul is here to live.

She is a Wife, a Mom of two beautiful daughters, and a GiGi to a grand-daughter and grand-son.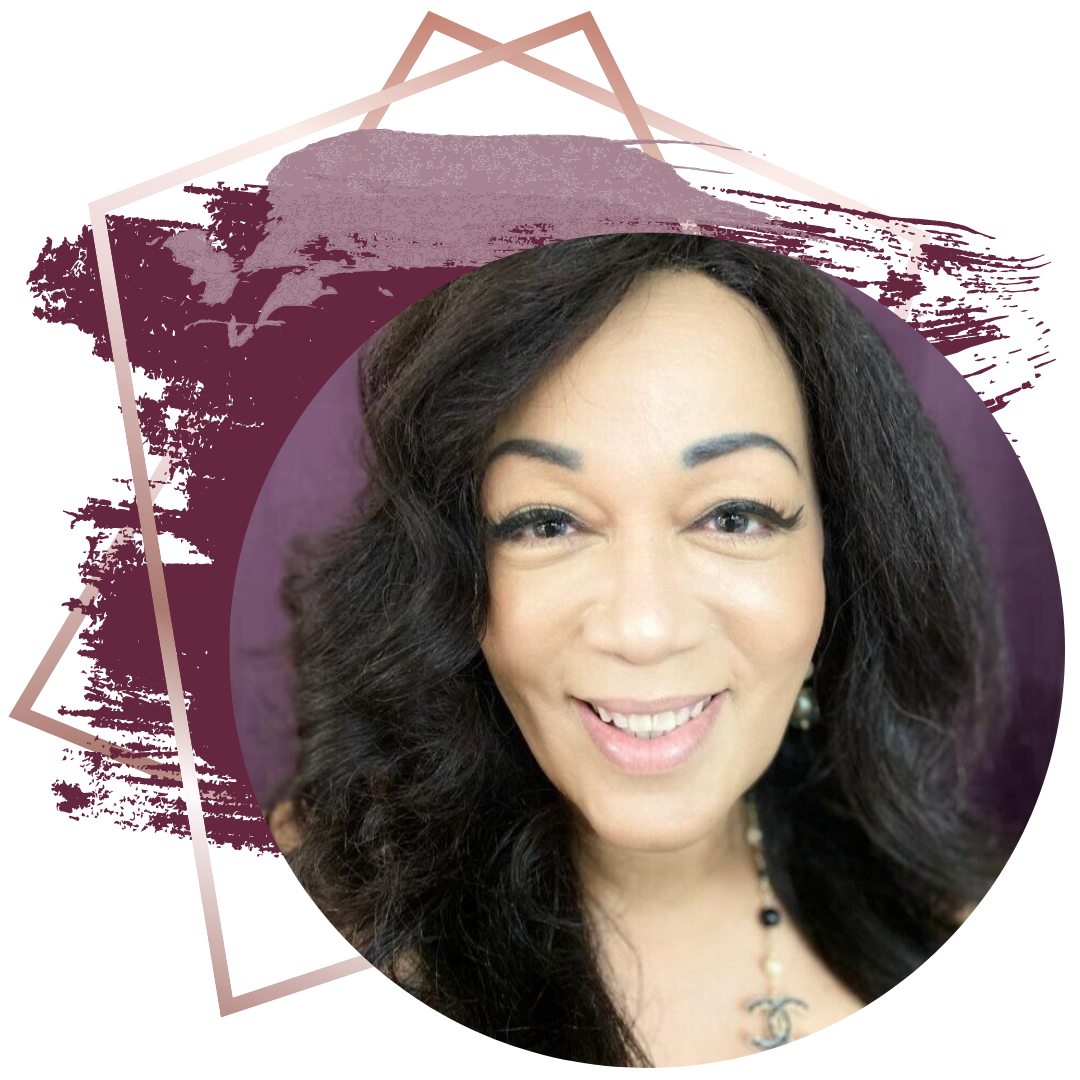 Kendra Woods, Coach
Kendra is great at combining her MBA education in business with her deeply intuitive abilities of being able to see deeply into the other thereby being a catalyst for the growth and expansion of others. She is a teacher at heart and she is passionate about supporting others in their journey towards transformation.

Those closest to Kendra describe her as warm, grounded, caring and a safe space. Kendra is here to support, guide and coach the members of the Quantum Human Design Coach Mastermind towards their highest potential and alignment. She is so excited to bring all of her Corporate and Entrepreneurial experience and strong intuition into an amazing community of beings.

Kendra is a 6/2 Orchestrator (Projector), Certified Human Design Specialist, Business Guide and founder of Soulful Success By Design where she supports ambitious entrepreneurs to move beyond their internal obstacles and align with their unique energy, gifts and talents.

Kendra's most favorite place to be is in a cozy coffee shop or relaxing and soaking up the sun on the beautiful beaches just around the corner from her home. She is a Military Wife, a Mom to two girls, a boy and a rowdy pup.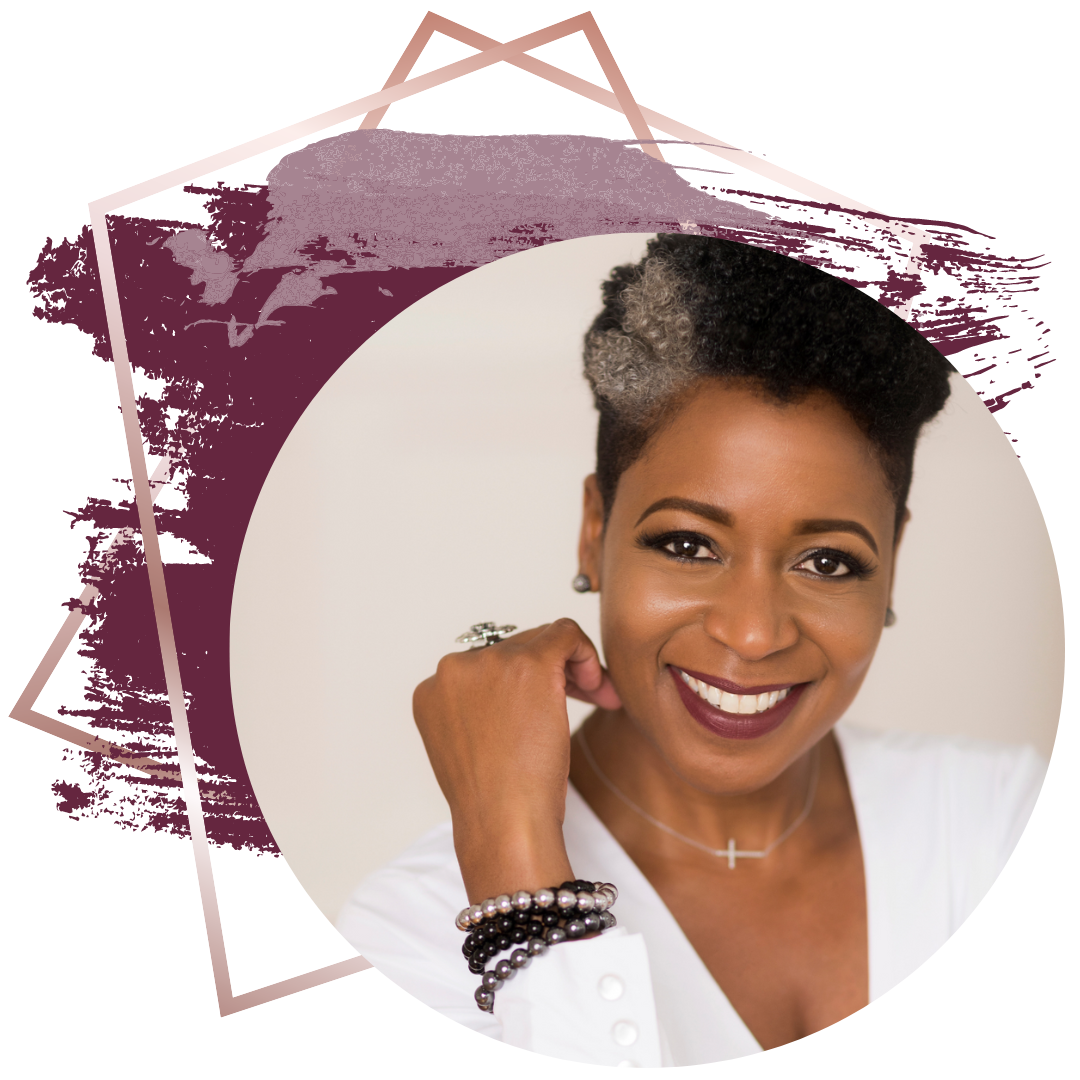 Jamila Jamie, Director of QAS & CMM
Jamila Jamie is the Director of the Quantum Alignment System™, which is the advanced integrated Professional Training created by Karen Curry Parker that blends the Emotional Freedom Techniques (EFT), Quantum Human Design™, subtle body therapies (quantum essential oils & quantum flower essences) and traditional coaching. Jamila is the creator of the powerful Flower Essences used in this program. She is also the Director of the QHD Coach Mastermind.

Jamila is a 2/4 Time Bender (Manifesting Generator), Mother of one son, three precious fur babies 🐶🐾 and in true Time Bender fashion is a multi-passionate entrepreneur.

She is a Quantum Energist, Certified Homeopath, Quantum Alignment System Practitioner & Quantum Human Design Specialist as well as certified in numerous other energy healing and psychology techniques.

From as long as she can remember she was always able to see and know things about people by being able to "read" their energy. An avid learner and self-proclaimed geek, she has been delving in Human Design for over 10 years and uses this as the guidepost in all her work.

Jamila is also the creator of Quantum Essences. A unique and powerful holistic line of what her clients call "magical potions" 🪄 that elevate energy healing and help you realign with your energy template.

Jamila has written for several established websites and magazines. It is her passion to help women liberate their energy and take back their power, so they live authentically…Bold, Fierce, & Free.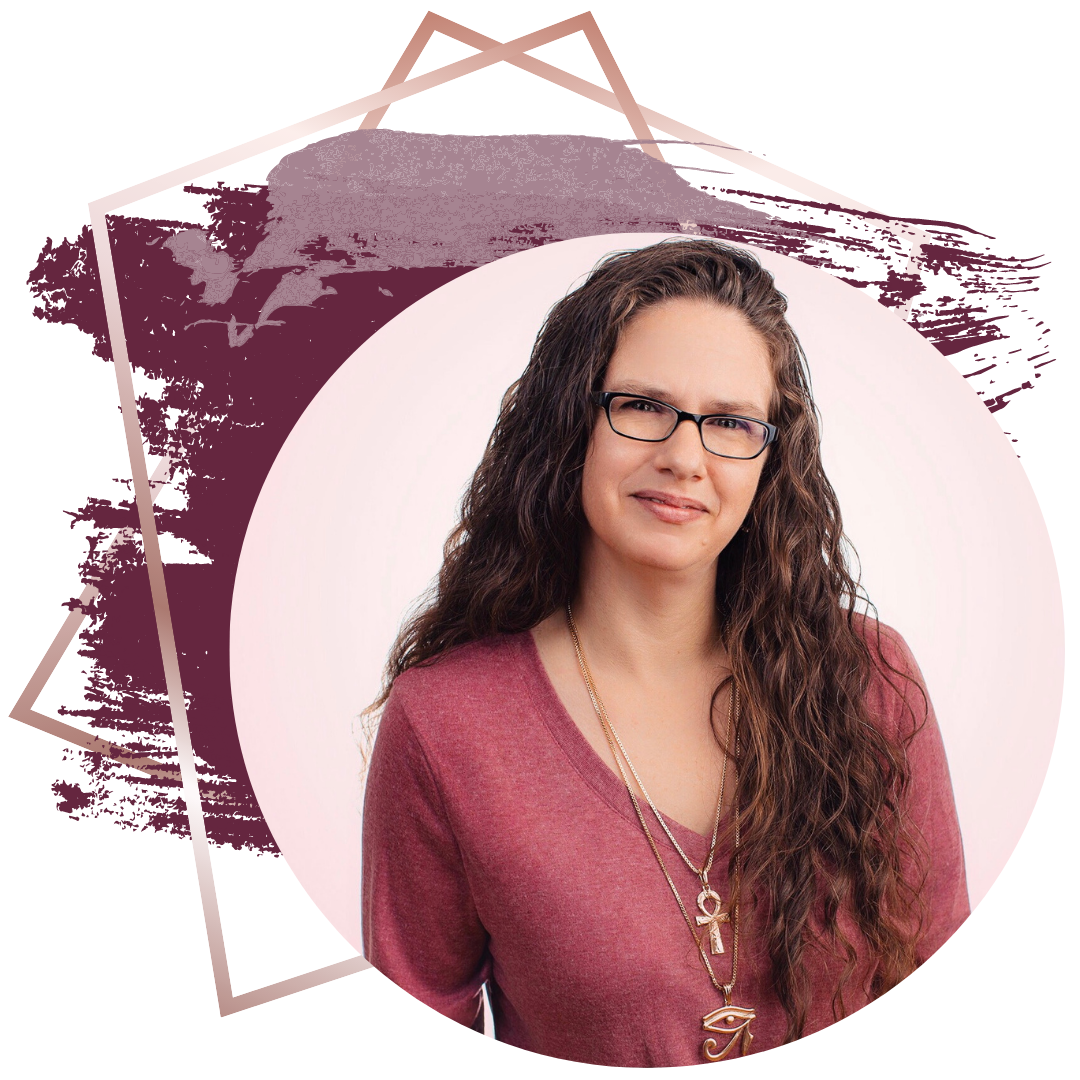 Hannah Sawicky, Director of Quantum Human Design™
Hannah is the Director of Quantum Human Design™, which is one of the two Professional Training Tracts created by Karen and upon completion you become a Certified Quantum Human Design Specialist. She is the point of contact from the moment you sign up for QHD Professional Training all the way through Certification.

She is here to sustain a loving stream of Karen's content to support those on the mission of understanding, discovering, and anchoring more love and vitality through Quantum Human Design™ and Karen's teachings.

She is happy to direct you to resources, answer questions regarding QHD professional training, general courses and creatively connect you to the latest news in our community, as well as offer insight into Quantum Human Design™.

Hannah is a 3/5 Time Bender (Manifesting Generator) Certified Quantum Human Design Specialist and Yoga & Reiki Practitioner. She is a mother to her 5-year old daughter, Lily.

Hannah is passionate about helping others build a strong connection to their true self, and supporting others through the precious, sacred work of unraveling and anchoring their essence.

Hannah initially studied to become a nurse, but took an alternative path that led to the exploration of yoga, energy medicine, holistic health, and Quantum Human Design™.

Through her personal experience and professional training, she now serves as a loving guide to those looking to deepen their relationship with authenticity, life, freedom and the Heart.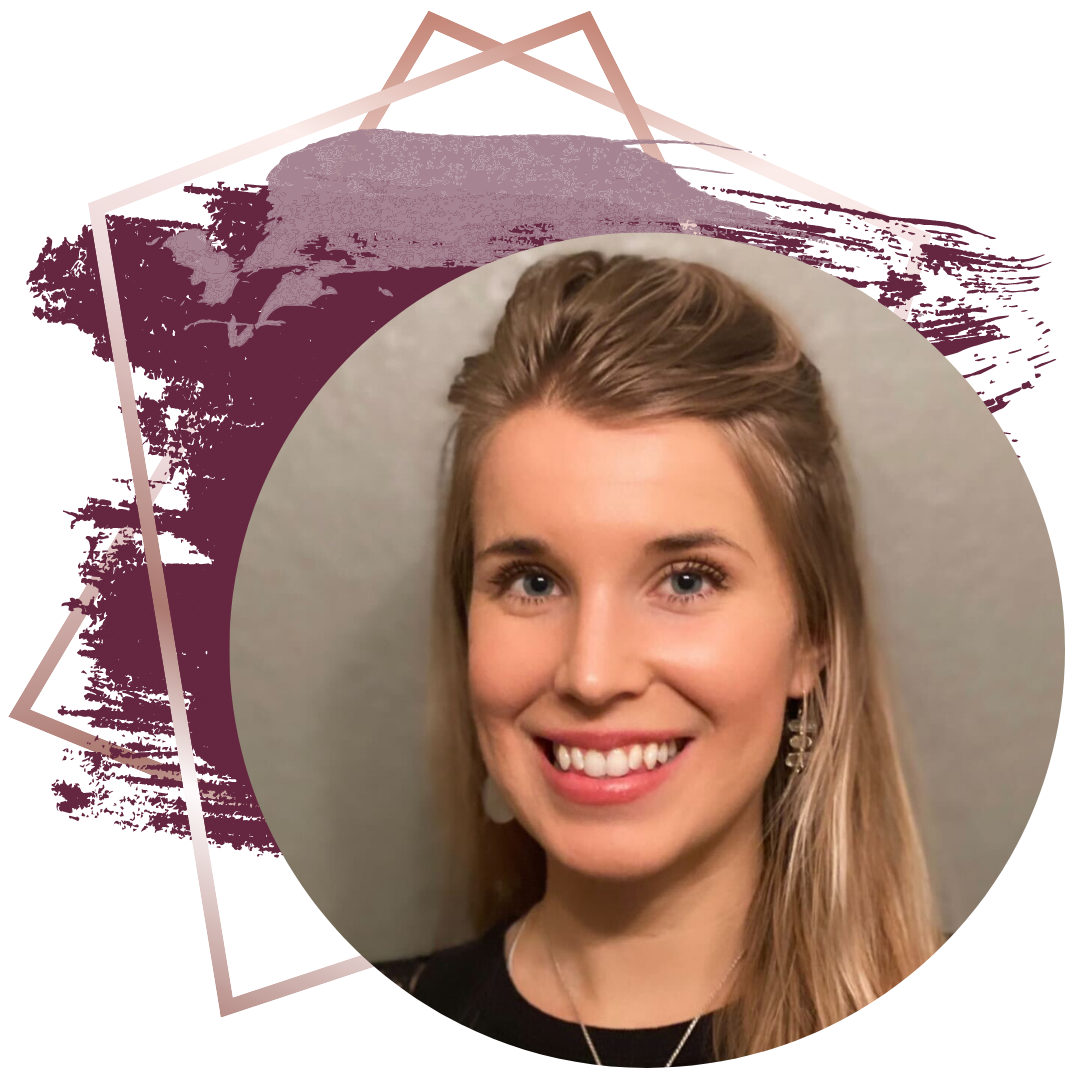 HERE AT THE QUANTUM ALIGNMENT SYSTEM, we believe that we are standing on the cusp of a Creative Revolution that will prove to be as vital to our understanding of how the world works as the Scientific Revolution was hundreds of years ago.
WE BELIEVE that to evolve the world, we must live in the energy of inspiration and possibility thinking. We model and teach you how to harness your innate creative power that helps you stay connected to that Divine Spark that takes your breath away and elegantly delivers the solutions to the challenges facing a rapidly evolving world.
WE DEFINE creativity as the ability to transform an inspiration into a manifested idea. This includes not only artistic creations that lift people up and inspire them, but also the manifestation of ideas that promise to change the world we live in and usher in an era of just, equitable, sustainable peace.
AS A COACH, it's your role to help people reconnect to their true creative power. The more people we wake up to this creative power, the easier it will be for us to find the solutions to the challenges facing humanity today.
WHETHER YOU END UP COACHING PEOPLE ONE-ON-ONE or leading hundreds of people on stage, your work as a Quantum Human Design Coach, will help change the world.
WE ALWAYS have our ear to the ground and our sights set on the fastest, most effective way to deliver inspiration so that your work is immediately relevant to the current cultural dialogue. We keep your contribution on the leading edge of change so that you get to do what you are meant to do with your life.
WE ARE A COLLABORATIVE NEXUS, a portal that shares the art and science of maximizing creative power, a gateway to deep alignment and fulfillment of the potential of humanity, a home for inspired thinkers and a source for inspiration the keeps us all aligned with a future that is worthy of the Heart of Who We Are


Won't you join us?


From our Hearts to Yours,
Karen and the Quantum Human Design™ Coach Mastermind Team

Frequently Asked Questions
Q: I ALREADY PURCHASED QHD LEVEL 1 OR QHD LEVEL 1 AND 2. CAN I GET A DISCOUNT ON THE COACH MASTERMIND?
A: The price of the Coach Mastermind does not include QHD Levels 1 and 2 or any of the additional classes listed under the Vault. Meaning if the Mastermind did not include QHD Levels 1 and 2 or any of the Vault classes, the price of the Mastermind would still be the same. The professional training and Vault classes are an added bonus.
Q: IS THERE A SPECIAL DISCOUNT ON THE COACH MASTERMIND FOR QASPA MEMBERS? A: Yes, there is! Please email

[email protected]

to receive that information.
Q: WHAT IS THE DIFFERENCE BETWEEN THE COACH MASTERMIND AND QHD PROFESSIONAL TRAINING?
A: The difference between the Coach Mastermind and Professional Training is that Professional Training is more of learning a skill set to put into business programs and offerings, and CMM is more about creating or scaling up the business with the skill sets you have been trained and Certified in through the Professional Training. In PT, you learn the practices to serve clients, and in CMM, you learn to apply new skills toward building a business to serve all those clients effectively and efficiently.
In other words, QHD Professional Training teaches you the Human Design System (which is a system that gives us a unique blueprint/map to how we use energy, how we take it in, and how we express it out) on a Level by Level basis (Levels 1 through 3 are technical, it takes all the pieces of the system/chart apart to learn them separately and in Level 4 we put it all back together to synthesize it as a whole.)
The Coach Mastermind is a year-long program that opens 2x a year. CMM helps you to build your business or scale your existing one, along with helping integrate your pro training into your services.
Professional Certification Training is where you learn the tools. Coach Mastermind helps you to take the tools and build a business customized to you in ways that are aligned.
The Coach Mastermind comes with QHD Levels 1 and 2 Professional Training as a bonus. Later you may choose to purchase QHD Levels 3 and 4 to complete your Professional Training.
Q: CAN ANY HUMAN DESIGN TYPE TAKE THIS PROGRAM?
A: All courses and programs are for all! All Types, all everything! Part of the beauty of the Coach Mastermind Program is that it is customizable to each person's unique needs. You can build or scale your business by your unique design and with what feels aligned with you!
Q: DO YOU OFFER A SCHOLARSHIP FOR THE COACH MASTERMIND PROGRAM?
A: We do not have a Scholarship Program for the Coach Mastermind.
Q: DO YOU OFFER PAYMENT PLANS FOR THE COACH MASTERMIND?
A: Yes! We do offer a 3, 6, 9, or 12-month payment plan option. However, you will receive some cost savings by paying in full.


Q: WHAT ARE THE DAYS AND TIMES OF THE LIVE CALLS?
A: Live calls will be Monday and Friday at 10 am Central and Tuesday at 7 pm Central. When we do the CMM Quantum Alignment Program portion of the program (the QAS EFT Tapping), which is 2x a year for 10 weeks, those calls will be Wednesdays at 10 am Central.
Q: HOW MUCH OF A TIME COMMITMENT IS THIS PROGRAM BESIDES THE 3 HOURS A WEEK OF LIVE CALLS?
A: How much you put into this program is how much you'll get out of it, but you can estimate 8-10 hours of time a week. Three hours for calls, an hour a day for watching the Lesson and doing homework.
Q: WILL I LOSE ACCESS TO THE CONTENT AFTER THE YEAR IS OVER?
A: Nope! You keep access to all your content and all the live calls during your year in the program. However, you will no longer have access to the live calls moving forward after your year in the program ends.
Q: WHERE WILL I BE ACCESSING THE PROGRAM CONTENT?
A: Teachable is the platform for all courses and course content, links for calls, etc. Circle is our private community where we connect and communicate. Once enrolled in the Coach Mastermind and onboarded, you'll be placed in the Coach Mastermind space within our Circle Community to connect with your fellow classmates and other members of the community.