You will find deep fulfillment in helping others find theirs.

Are you ready to light the way?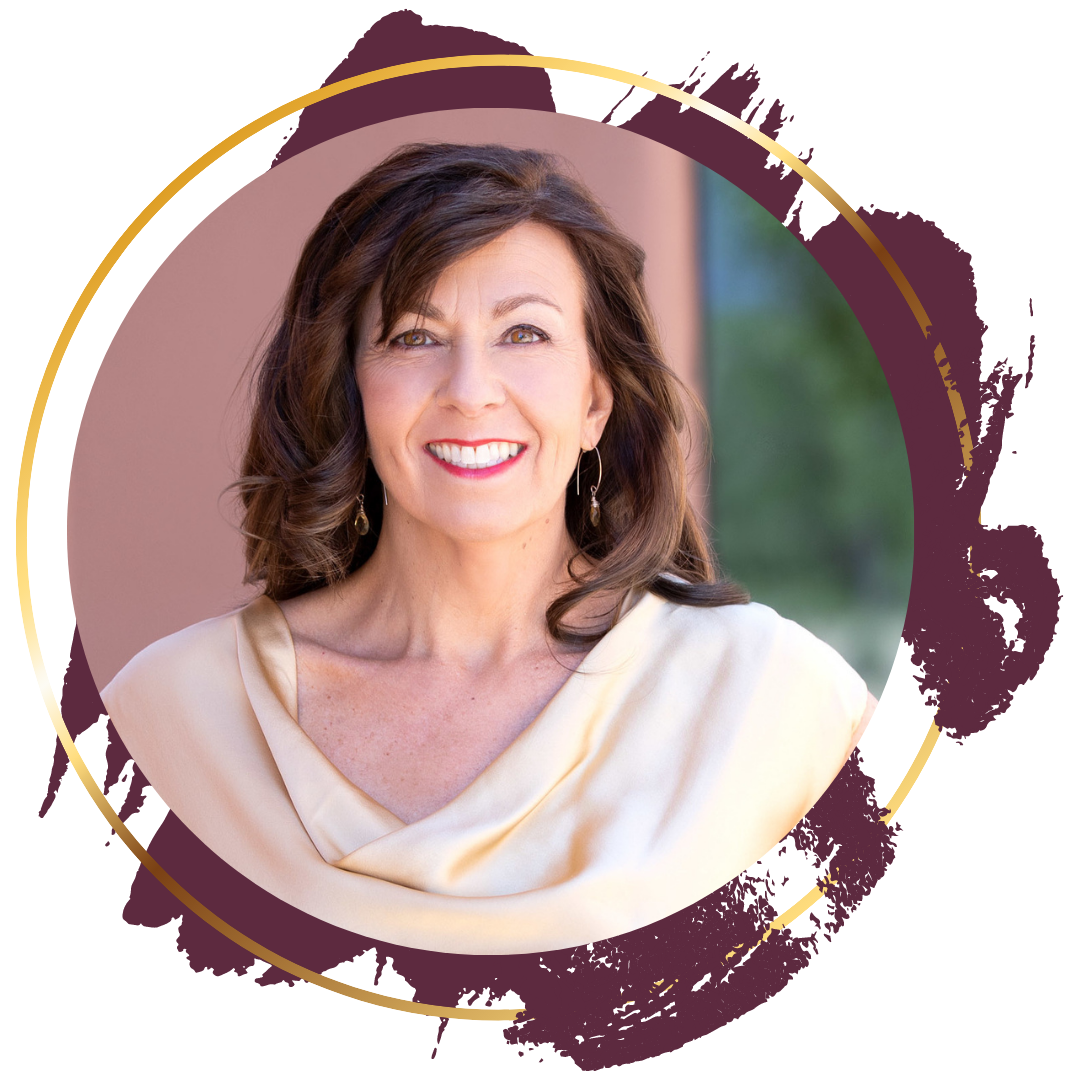 Hi! I'm Karen Curry Parker. 


If there's one big takeaway I've learned from working with thousands of people since the 1990's, it's that the single biggest cause of pain and suffering on the planet is the disconnect people experience when they're not living an authentic life.


It can look like anything from financial problems, relationship issues, physical pain, creative blocks, and even spiritual suffering.

However, when people discover who they truly are, they're not only able to relieve that pain, but can accelerate their personal fulfillment and create truly meaningful lives at the same time.


Human Design helped me tailor my coaching to best meet the needs of my clients and dramatically reduced the amount of time it took for my clients to meet their goals and create success. With results like this, I knew I had to create a system that would teach other coaches how to do the same. 


The Quantum Human Design™ for Everyone Training System was born. This training system incorporates modern technology, online learning, and community-based support to help you master Quantum Human Design and use it as a coaching and healing tool.


You can take this self-paced online course from the comfort of your home, receive live support weekly, and join our virtual community where you'll meet other Specialists and become part of an incredible global team.


My personal mission is to help you master your new skills and create business success in the way that's right for you.


I know that when you have success in your own business, you not only sustain yourself, but you're able to help more people and impact the world more effectively. 


And I can confidently say that your work is needed now more than ever.


I look forward to helping you help others. Let's make the world a better place!


From my heart to yours, 

Karen Curry Parker

Is This You?


The Specialists who complete these courses and use them with great success are one-of-a-kind individuals who have some similar traits and goals. You might be one of them! 


If you… 


• Have a deep desire to make the world a better place
• Are building a practice as a life coach or healer
• Want to help people create a life they love
• Enjoy helping people see their potential 
• Know that any other work pales in comparison 
• Believe that, with the right support, people can experience meaning, fulfillment, joy, and impact the world with who they are…


Then this course is for you! 


Quantum Human Design™ is a powerful skill for any service-based professional, whether you're a coach, a healer, or even a corporate leader. 


We've seen students from a wide variety of professions use Quantum Human Design to amplify their work from psychologists, to human resources teams, to medical practices, to schools and coaching practices. 


We've even seen C-Suite level executives learn Quantum Human Design to help them land big sales contracts, generate funding, and create a multi-million dollar business! 


Whatever your current profession may be, Quantum Human Design can empower you to take your business and your life to new heights.

What You'll Gain 


The Quantum Human Design™ for Everyone Training System can empower you to:

• Build a strong foundation for your coaching practice
• Deepen your business mastery
• Become a better coach
• Connect with a world-changing tribe of like-minded people
• Help people navigate life with grace, resiliency and authenticity
Take Your Clients to New Heights


The knowledge you will learn from QHD will help you help others: 


• Create better health and wellness 
• Achieve higher states of vitality 
• Find more meaning in life 
• Have deeper and more fulfilling relationships, 
• Discover a deeper spiritual connection 
• Create the lifestyle that supports and nourishes them
• Unlock their natural creative powers so that they can create a life that sustains them, no matter what is happening in the world 


And you get to reap all of these benefits too!

How It Works


Quantum Human Design Professional Training has 4 Levels of Certification. Your learning experience will look like this: 


• Online Self-Paced Learning: Each level has a series of instructional videos, slides, study questions, and additional student resources you can complete in your own time and at your own pace.
• LIVE Forums & Online Community: Got questions? Get answers! Each week you can attend our LIVE virtual forum to ask questions, and you'll have 24/7 access to our exclusive online community of fellow students and Specialists.
• Earn While You Learn! After you certify in Level 1, you can begin using Quantum Human Design in your business. That means that you can begin earning money using QHD while you continue to study and grow your knowledge!
• When You're Ready, Dive Deeper. Each level goes even more in-depth, so there is more material to cover as you go. Ultimately, how quickly you move through and certify in each level is up to you!
• Complete Your Certification with a Fully LIVE Learning Session! While Levels 1 - 3 are all self-paced training, Level 4 is taught LIVE each year virtually (via Zoom) typically in the 4th quarter. (October through May.)

Your Training Journey, Level by Level:


Level 1: Introduction to Quantum Human Design
In this introductory level of training you will learn:
• A Basic Overview of Quantum Human Design
• In-depth information about each of the Five Quantum Human Design Types
• How understanding Type and Strategy for each can help people with money, relationships, parenting, health, and lifestyle
• How to help your clients make empowered decisions by helping them to connect to their innate wisdom (Quantum Human Design Authority)


Level 2: Understanding the 12 Profiles & 9 Energy Centers 
In this level of training you will learn:
• The 12 Profiles and how understanding a profile helps your clients know their relationship patterns, learning style, and what they need to feel confident about their decision-making strategy
• How the 9 Energy Centers in Quantum Human Design influences motivation and drive, and how clients can use this understanding to help them tap into greater power, a deeper connection with their Authentic self, and how to break free from limiting patterns or "feeling stuck"


Level 3: Circuits, Gates, & Channels 
In this level of training you will learn:
• The mechanics of evolution, how change influences society, and how to help your clients navigate times of change and transition with resiliency
• Core psychological and spiritual challenges in a chart and how to use this information to help your clients achieve mastery and inner alignment so they can accelerate their personal and professional growth
• How the Quantum Human Design chart influences the body
• What to listen for when coaching your clients to help them reframe their thinking and their "story" to help them create bigger breakthroughs from your coaching
• All about circuits, Gates and Channels and how the circuitry in the chart affects relationships, perceptions, health, wealth and lifestyle choices and how you can help your clients create a life that is a better reflection of who they are.


Level 4: Coaching Mastery 
In this level of training you will learn:
• Specific skills and lessons to help you coach your client in relationships, business, improving health, career choice, money consciousness, spirituality – all based on the Quantum Human Design chart.
• The esoteric element of the Quantum Human Design chart and how to use this information to help people cultivate a life and business that is resilient and meets the needs of a rapidly changing world.
Receive 1 year free of the Quantum Alignment System, LLC Professional Association (QASPA) after you Certify in QHD Level 1. See benefits HERE.

Want More Info on Each Level of Training? 

Download the Quantum Human Design™ Professional Certification Training FULL Course Description HERE.

What Certified QHD Specialists Are Saying…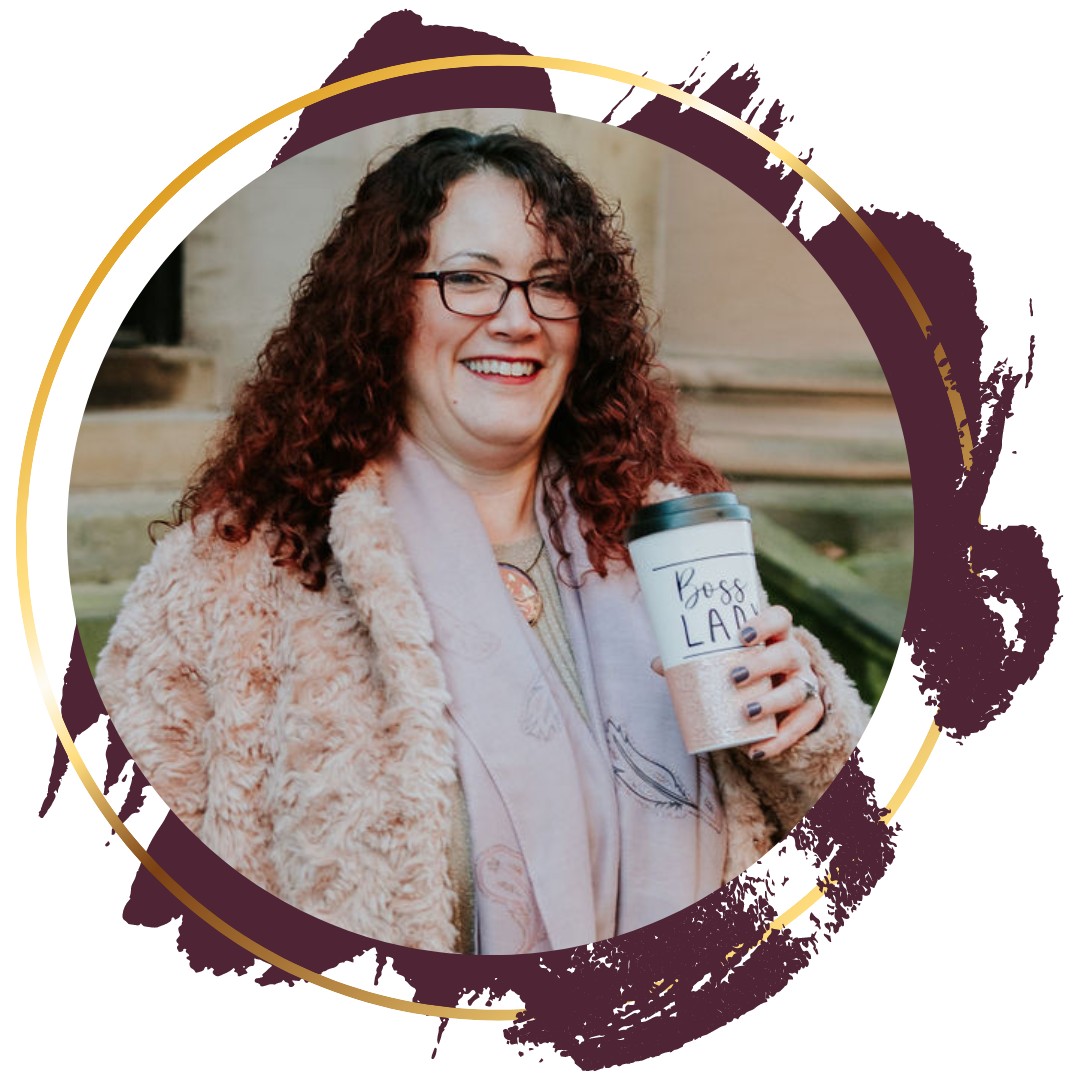 "I am lost for words (which is rare,haha)
Thrilled to have obtained my level 1 certification but I actually cannot even comprehend the amount of support that comes along with it all. I have barely scratched the surface with the library of resources and the support that is now available to me to help me continue with this very important work - the team are just incredible and so real along with it.
I cannot even quantify the training as being of 'good value' - it is absolutely invaluable.
Thank you, thank you, thank you!"
- Jacqueline Kent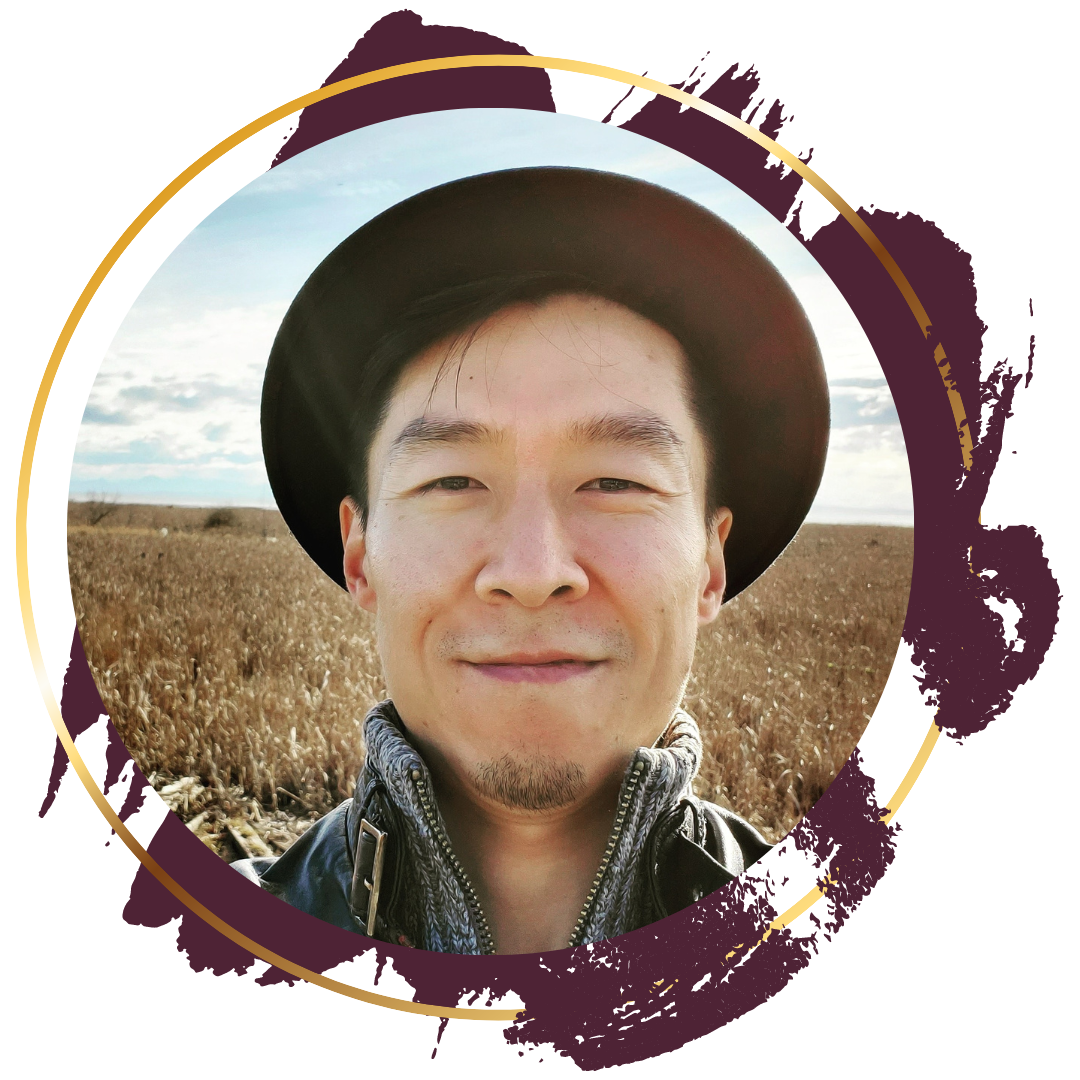 "This is such an amazing community and I am so grateful to have discovered it and to be a part of it. The support and amount of resources is staggering in a great way. I so appreciate the attentiveness of the whole process on every level! I am so grateful to Karen Curry Parker for the work she has been devoted to for over two decades now and I feel privileged to receive the blessings of all the hard and passionate work over the years along with the whole team. Simply a wonderful journey that is getting better with each step."
- Daniel Wang

"This program is everything I vibrated to the Universe that I wanted and more than I anticipated! I am confidently doing readings and have an increasing amount of business referrals coming to me with no advertising. I know I am doing exactly the work I am designed for in this time to help more people achieve alignment with their inner being.
Karen is so knowledgeable and shares freely everything she knows with nothing but positive intent. Karen's whole team is amazing! I know without a doubt I will establish a successful and sustainable business in the next year that will allow me to drop the "JOB" and follow my passion full-time with Love and Joy."
- Jazzmin Love

Are you ready to make their dreams and yours a reality? 

Choose a bundle below. Payment plan options available for each.


If you've already purchased QHD Levels 1 and 2 and just need QHD Levels 3 and 4, please email

[email protected]



Still Got Questions? Check the FAQ's! 
Frequently Asked Questions about QHD


Q: I see the Quantum Human Design™ Training also comes with Traditional Human Design Training, will I need to Certify in both? 

A: Nope! You'll take the Quantum Human Design™ Training and Certify in that. If you want to go back and go through the Traditional Human Design training you can do that at your leisure but you will only get Certified in the Quantum training. 


Q: What is the difference between the Traditional training and the Quantum training? 

A. Quantum Human Design™ is a new and transformed Human Design language deliberately engineered and upgraded by Karen Curry Parker. This new vocabulary is a positive, powerful and empowering, higher vibrational frequency language, making it more expansive, expressive and comes with a more comprehensive understanding to help you fully activate your potential.


Q: I know the first three Levels are all pre-recorded and self-study, but is there any live interaction or support I will have access to if I have questions?

A: Yes, we have a weekly QHD Forum that meets on the first, second and third Monday of the month at 12pm Central (US & Canada) This is the place to ask any questions you have about the Training or about a client chart that may have you stumped. 

You will also receive access to thousands of Students and Certified Specialists in our private Circle Community to ask any questions you may have. 

And once you Certify in Level 1, you will become enrolled in QASPA, our professional association membership, which comes with its own list of additional benefits and resources including a once a month call with Karen and the other QASPA Members on the 4th Monday of every month at 12pm CST.


Q: I'm not familiar with the Circle platform, how will I know what to do in there or how to navigate around? 

A: We've got you covered! When you accept your invitation to the community we have a general community Circle Tour video provided for you as well as an on-boarding process and Student Tour video, so once you watch those Tours, you will know everything you need to know! You will be added to the private student space within Circle by one of our Team Members after you've completed your purchase. 


Q: How long will it take me to get through each of the Levels of Training? 

A: It really depends on your schedule and availability, which is what most students love about the freedom and flexibility of Levels 1 through 3 of this training being self-paced. 

QHD Level 1 is about 10+ hours of training, QHD Level 2 is about 12+ hours of training, QHD Level 3 is about 45+ hours of training and QHD Level 4 is run live once a year in October through May. 


Q: Is Level 4 in person? What are details?

A. Level 4 is taught live via Zoom each year starting the first Thursday in October. There is a pre-recorded lesson released each week followed by a Live Q&A discussion with Karen on Thursday's at 12pm Central. 


Q: That time doesn't work for me, can I still take this training? 

A: Yes, students who have work or time zone conflicts watch the replays of the live calls and can post their questions to be responded to in our private student space on Circle. 


Q: What does each level of Training cover? 

A: You can see each Level of Training and a description of what that entails on this document HERE.


Q: Can I just purchase QHD Level 1 by itself? 

A: You have two purchasing options for QHD Training. You can purchase the QHD Levels 1 and 2 bundle or the 1-4 bundle. Even though the training is broken down into four Levels we give the option of Level 1 and 2 as a bundle because it's enough of a foundation to get you started providing really solid and valuable readings.


Q: When can I start providing Quantum Human Design™ readings? 

A: As soon as you complete the Certification for QHD Level 1 you are able to start doing basic readings and building some income as you move through the other levels (Karen calls it being able to "earn while you learn!") 


Q: How do I become Certified in each Level? 

A: For QHD Levels 1 and 2 you take a quiz after each lesson and at the end if you pass the quiz you receive your Certification. QHD Levels 3 and 4 you will submit a sample of a reading on specific points and elements in the Chart. Certification instructions are given in each level, but you can also see them all listed HERE.


Q: English isn't my first language, can I still take this Training? 

A: Yes, we have many students all around the world who have completed and Certified in the Trainings and English is not their first language either. 


Q: Will my Certification be recognized outside of the United States? 

A: Yes, your Certification is recognized globally. We have many Certified Specialists all around the globe. 


Q: Does Professional Training come with Chart Software? 

A: No, Chart Software is something that you choose on your own. There are many platforms available to choose from, however, we use and recommend two Chart Software platforms, Genetic Matrix and BodyGraph Chart.


Q: Does Professional Training come with a personal reading of my chart? 

A: No it does not, you are encouraged to reach out any of our Certified Specialists if you would like a personal full reading of your chart. You can find them HERE.

You can also post your chart in our Circle Community, we have a designated Chart Chat space where you can get feedback from other students and Certified Specialists. 


Q: How will I access the course content? 

A: All of our Courses and course content is located in our School on a Platform called Teachable. 


Q: Can I take this course anywhere? 

A: Yes! It's all done online. 


Q: Do I have to complete the course within a limited time? 

A: Since QHD Training is self-paced you are able to take it however it works best into your life and schedule, but we do encourage students to complete all 4 Levels of QHD Training within a year to two years tops. 


Q: Will I have the chance to speak directly with Karen/ask her questions? 

A: Yes, in our weekly QHD Forum calls and our monthly QASPA calls if you are a QASPA member. 


Q: What if I have a login or billing issue? 

A: You can contact our Support Team at

[email protected]

or Teachable customer support at

[email protected]

 


Q: Can I contact your team with additional questions? 

A: Yes, you can contact our Support Team at

[email protected]

and they will be sure to either help you out or connect you with appropriate person who can. 


Q: What is my next step after I Certify in Level 1? 

A: We encourage you to continue with your Training and complete all 4 Levels. We also encourage you to start doing readings and building that part of your business. 

And lastly, we encourage you to check out the Quantum Alignment System, LLC Professional Association membership (QASPA) you get enrolled into at no cost for up to one year, to utilize all of those resources and benefits as well. You can read more about QASPA Membership HERE.
Q. I've seen the term "Insider Upgrade" used, what does that mean? 

A. An insider upgrade is a training up-leveling bundle offered to current QHD students who have purchased only QHD Levels 1&2 and want to continue their training with Levels 3&4. There are no options to purchase single Levels of Training. 


Q: Will I learn Astrology if I take this training? 

A: There is minimal Astrology in Human Design as it's one of the elements, but it's very basic and not like learning straight up Astrology. We have a lot of Astrologers in our Community who learn Quantum Human Design™ and then incorporate and integrate the two together. 


Q: I've been learning about Human Design on my own and have taking classes and other trainings elsewhere, can I skip Levels 1 and 2 and just take Levels 3 and 4? 

A: Each Level of QHD training must be completed and levels can not be skipped. Karen teaches Quantum Human Design™, which is a new upgraded Human Design language she created and she intentionally and specifically has the way that she teaches broken down in the 4 Levels the way that she has it because of how each one builds off of one another in the way that she teaches Design. 

If you were to skip steps, aka the first two levels you would not having the foundational first two Levels from Karen in this structured, outlined and intentional way, which would be like skipping putting in the foundation of a building and just trying to build the top floors. 

We feel we would be out of integrity and good conscious to Certify / allow you to complete this program when you actually haven't taken the full training by watching all of the videos in their entirety and completed each level in its fullness. Not to mention we feel you wouldn't be getting out of training / this program the full capacity and potential of what you've invested into it and it would be doing us both a big disservice. We're sure you'd be able to move through Levels 1 and 2 quickly as the meatiest part of Training are Levels 3 and 4.


Q: Does Karen teach base, tone, environment, motivation, variables or PHS? 

A: Karen does not teach the components that were later added to the Human Design System. Karen teaches Quantum Human Design™ which does have its differences from Traditional Human Design and the elements that were added after the original transmission. You can see what Karen teaches in each level on our Course Description document for QHD HERE and for QAS HERE. 


Q: What if I still have questions? 

A. You can email any additional questions to

[email protected]