We are standing on the brink of a very important time on this planet. We are on the threshold a new era, a New Earth. Prophets from many different cultures and times have spoken of this place metaphorically and literally for thousands of years.

The details of what is to come have been spoken about with vague, frightening words. But the words of the prophets also offer hope and speak to visions of lasting peace on earth, a time of returning to the garden, Heaven on Earth.
We have a choice to accept a time of suffering and destruction or to take the reins of creation into our hands and become the stewards of a new era for humanity.


Either way, we play a powerful role in co-creating with God the world we participate in.


The real question is which destiny will we choose?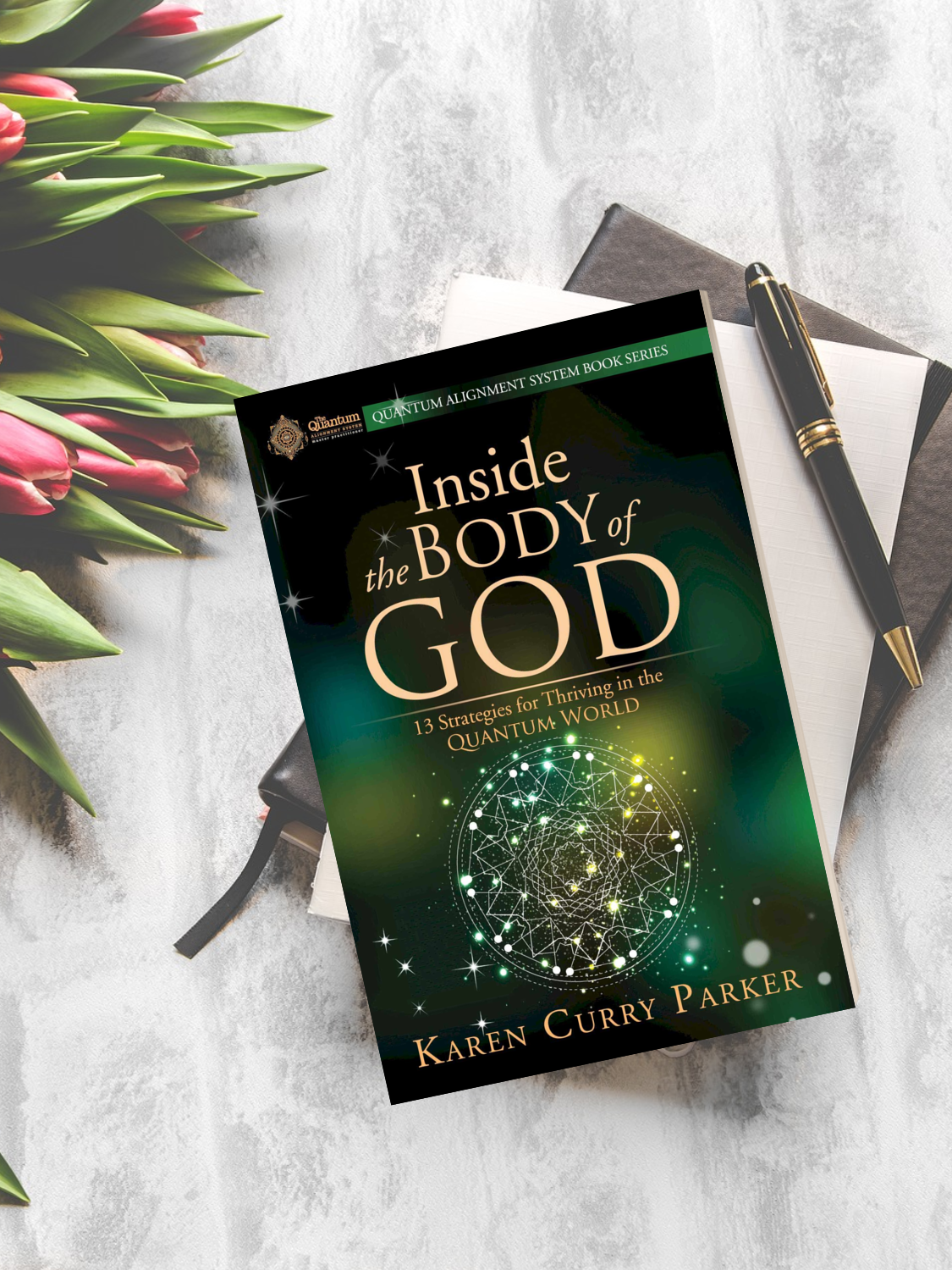 Inside the Body of God reveals a step-by-step system that helps you master the science of Alchemy: changing the lead of limiting beliefs and deep conditioning into the gold of living life as a joyous expression of your creativity in alignment with your Divinity. When you are no longer a victim of life, experiencing an Earth fraught with sparse resources, suffering, and fighting, you create Heaven on Earth in partnership with God and all things Divine.


Life is intended to be easy and effortless. You are being invited to participate in a new quantum reality that requires you to activate the Divinity within and serve as a co-creator of a powerful new Earth. This book teaches you how to initiate and activate that alchemical process.

Our conditioning through our human experiences on the planet has created, in most of us, a belief that suffering is a part of being human, life is hard and we are here to navigate our way through trials and tribulations so that we can redeem our heavenly rewards when we die.


This deep conditioning creates a matrix for fulfillment into form. If we choose to continue to apply these thought forms, then collectively we will most likely choose an Earth that is fraught with sparse resources, suffering and fighting. Read the paper. The evidence is already building.

An Inside Look into the Inside the Body of God by Karen Curry Parker
Since the 1990's Karen Curry Parker has been teaching that we are being invited to participate in a new reality that requires us to activate the Divinity within us and to serve as co-creators of a powerful new earth.
Quantum physics has shown us that Light, that which we are all made of, travels in pulses and waves and that, for brief periods of time, two particles of Light can occupy the same space at the same time before diverging onto different paths, creating different destinies.
These points of contact are Points of Evolution, a brief moment when choices and vibrations determine destinies. These Points of Evolution are initiated by chaos, periods of reorganization filled with all kinds of clarifying experiences.
For realities to change, to get off one path and onto a different one, there will be points where the two roads meet. We are at such a crucial junction at this time. The greater the perceived chaos, the bigger the jump between the two roads and the greater capacity there is for growth.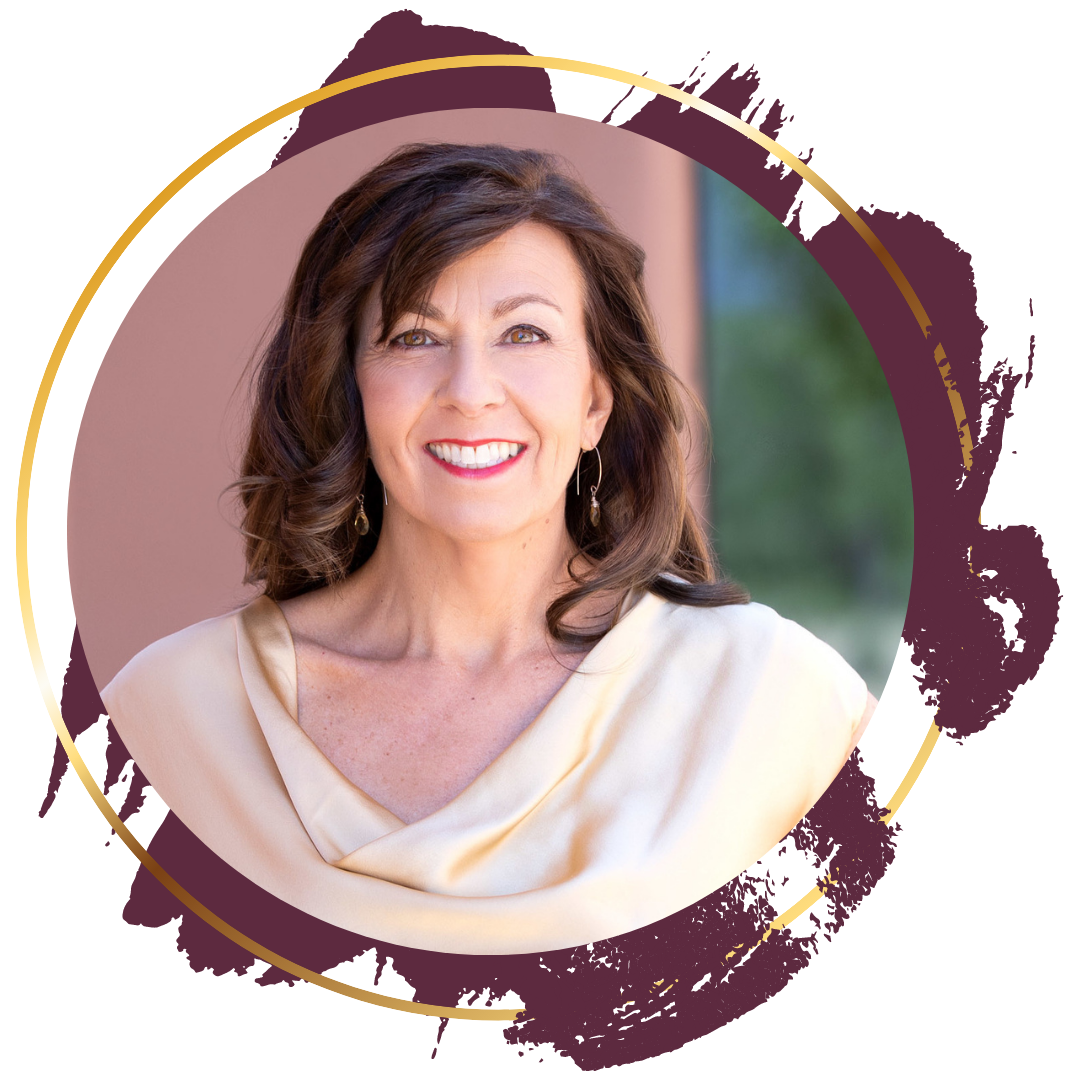 Join Karen as she takes you on a timeless deep dive through each chapter of her book, Inside the Body of God. Written in 2008-2009, this material proves to be living, breathing content that stands true through the test of time. The content in this course is just as relevant today as it was when Karen wrote it, the big difference is now the world is much more primed and ready to hear it, receive it and apply it to their life.

Whether this is brand new information to you or a much needed reminder, this course offers something for everyone and has proven to be vital and valuable material to come back to time and time again.

All Sales are final and non-refundable. On a case-by-case basis a request may be made for an exception and reviewed. The reason we've implemented this policy is because you will have instant access to the complete training upon purchase and we're looking for committed students only. If you do the work and invest in the process, you will see the value and transformation. We take our learning environment seriously and maintain a very high standard of positivity, encouragement and inspired, action-oriented learning.