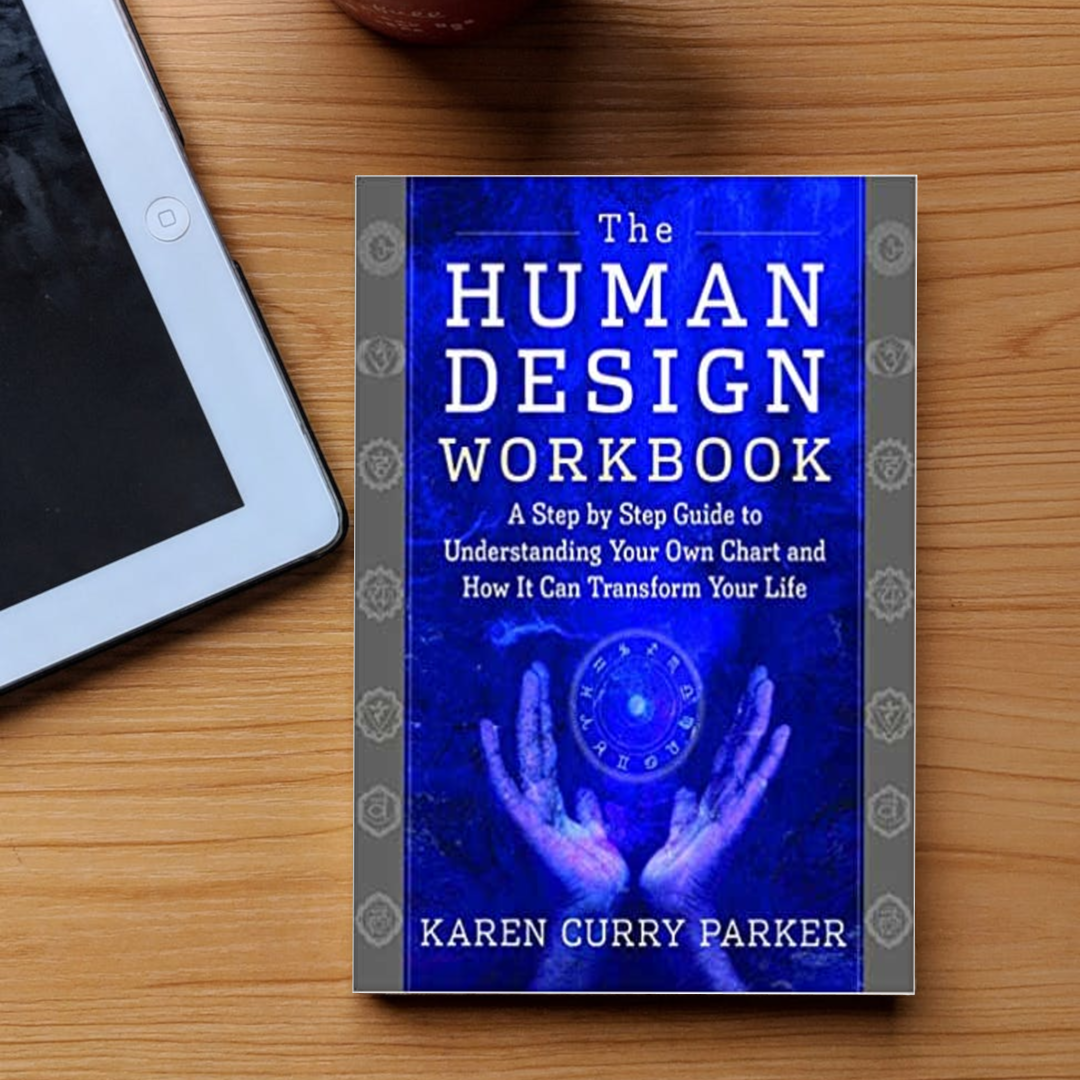 Starting with The Human Design workbook is a great place to START!



This is what Karen Curry Parker tells all students new to Human Design, especially when they may be overwhelmed by all the rich and complex information outlined in an individual's Human Design chart.



Inside you will:
• Get the First Chapter of this book for Free
• Watch the broadcast replay with Karen Curry Parker and hear her share the story behind this book, receive a teaching about the power of language, and learn even more from a riveting Q&A session
The Compass to Your True North
"I wrote this workbook for all of you from my heart's desire to help you use your chart as a tool and get the most out of it. The Human Design Workbook is a companion to my book, Understanding Human Design. The workbook is a simple step-by-step guide to interpreting your chart. The process helps you build a practical and meaningful life purpose statement, a useful compass on the path to living the life you were designed to live." - Karen Curry Parker

While Karen's bestselling book Understanding Human Design gives the reader all the information they need to absorb and integrate the beauty and nuance of the system in depth, The Human Design Workbook offers the space for beginners to enter into this fascinating system through the most accessible means available to them: their own chart.


Through clear explanations of each aspect of Human Design as well as a series of powerful journal prompts and exercises, Parker will lead you through the clear path to understanding not only your own personal chart, but also how your chart can open up whole new paths of understanding into your innate creative potential and authentic life purpose.


Read this book, dive into the rich world of Human Design, and uncover the means to live into the destiny you were meant for from the moment you were born.


Once you've learned the language of Traditional Human Design you can dive into the Quantum language in the Quantum Human Design Workbook.


The difference between Traditional Human Design and Quantum Human Design is Quantum Human Design™ is a new and transformed Human Design language deliberately engineered and upgraded by Karen Curry Parker.

This new vocabulary is a positive, powerful and empowering, higher vibrational frequency language, making it more expansive, expressive and comes with a more comprehensive understanding to help you fully activate your potential.⁠


Having access to both workbooks with give you a full integrated comprehension and ultimately make you bilingual!